Spring is so close, you can almost touch it.
Those warmer days are coming, and we're leaving the cold, harsh winter behind. It's the perfect time to get your hands dirty, roll up your sleeves, and get on with some DIY. During the winter months, your house will take a beating. With strong winds and heavy rainfall, the house needs a little TLC to bring it back to life. Spring maintenance is a chance to strengthen the structure of your home, and give it some character and personality for summer
  
1. Unblock your gutters
With heavy rainfall over winter, it's easy for foliage and debris to find itself stuck in your gutters and drains. You can't always see this problem immediately, so you'll have to get a ladder up to the roof. There's a very crucial reason why this job is at the top of the list. Blocked gutters can lead water to pour over the edge, and down the side of the house. That's going to slowly cause an expensive bout of penetrating damp. Simply remove the dirt and debris from the gutters, and clean up the roof as best you can. Better yet, hire the experts to do it.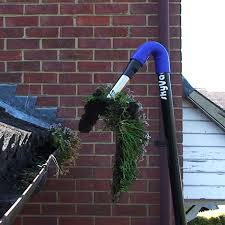 2. Brickwork stitching
If you live in an older house, you may notice the key signs of aging. Just like us, the house begins to show cracks and wrinkles in the brickwork. Unfortunately, that's not just a benign sign of old age in a property. It's a problem that starts at the foundations. If you notice cracks in your brickwork or near the top of your doors inside the house, there's an issue. It means your home is shifting on its foundations, and could be sinking. These cracks will also lead to damp. Brickwork stitching patches up the cracks and holes, and keeps the immediate problems at bay.
3. Renew damp proof course
Perhaps you've noticed small damp spots or mold around the house over the winter. It's a common problem in older homes over the colder months. The ground is saturated, and can lead to rising damp. There is more rainwater hammering the house, and causing penetrating damp. Renew your damp course, and keep the home free from expensive damp issues.
4. Clean up the landscaping
If you're lucky enough to have a garden, you'll notice that it takes a beating over the winter. The icy weather dries up your lawn, and causes cracks in the soil. The flowers and plants retreat and die. Now that the worst of winter is over, it's time to bring it back to life for summer. Treat the lawns, and tidy up your flower beds. Start planting new flowers for the summer.
5. Update your mechanical systems
Last of all, tend to all your mechanical systems. In other words, check your boiler (it's been working hard all winter!) Check your air con system for faults, and double check your electrics. Get a full service on them, and give yourself peace of mind for the next twelve months.