Tapco HomeDry Damp Survey
We are long term members of Trust Mark and a member of the BWA. CHAS accredited contractor. In addition, all of our surveyors are trained to the high standards of the PCA (Property Care Association).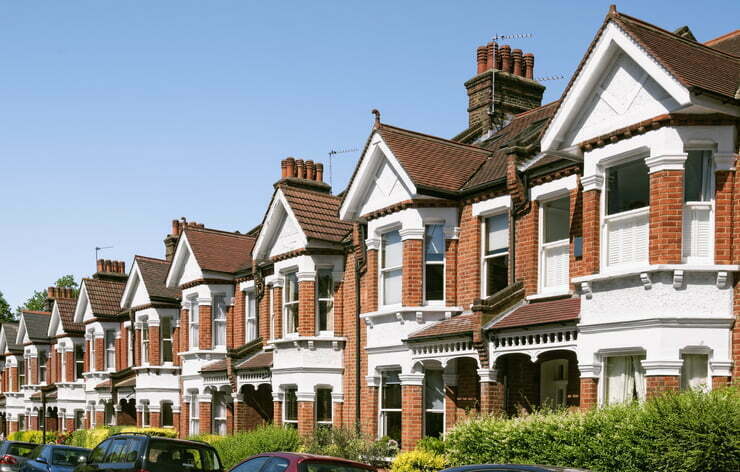 What is Damp Proofing?
Damp proofing is a protective process to prevent damp in the ground transmitting up walls by capillary action and causing unsightly and unhealthy damage to your property. There are two main reasons why damp proofing maybe necessary, one is if a property has damp rising from the ground, the other, if it has penetrating damp transmitting through the walls that are constructed below ground (Lateral Damp Penetration). The two should never be compared because the only thing they have in common is they have both originated from damp in the ground.
The process of waterproofing a structure to prevent moisture from seeping in and causing damage. This can be done by using a variety of methods, including painting or coating the walls with a waterproof sealant, installing a drainage system, or using a damp proof course.
Damp proofing is important in both new construction and older buildings. It can help to prevent mould growth, wood rot, and other problems that can occur when moisture is present. In some cases, damp treatment may be required by law in order to protect the health and safety of occupants.
There are a number of different products and methods that can be used for damp proofing. The best option will depend on the specific needs of the structure and the budget. For example, a simple coating of waterproof sealant may be sufficient for a small shed, but a more comprehensive system may be necessary for a larger building.
Damp proofing is not a guarantee that moisture will never enter the structure, but it can help to reduce the risk of damage. It is important to regularly check for signs of moisture and to repair any leaks or other problems as soon as possible.
Rising Damp & Damp Proofing
Rising Damp, which is the is most common of the two, is the slow transmission of moisture, that rises up the interconnecting pores of the wall by capillary action, whereas Penetrating Damp is forced through the wall more rapidly by hydrostatic pressure.
Most homes will at some point suffer from rising damp, which is caused by moisture being drawn up through the walls from the ground. This can lead to serious problems such as mould and mildew, which can cause respiratory problems and other health issues. Damp proofing your home is therefore essential in order to protect your health and your property.
There are a number of ways to damp proof your home, including physical barriers such as damp proof membranes, chemical injections and electrical devices. The most effective way to damp proof your home will depend on the severity of the problem and the type of property you have.
Damp proofing your home is not a do-it-yourself job, so it's important to get professional help to ensure that it's done properly. A professional will be able to assess the problem and recommend the most effective solution.
If you think you may have this problem, it's important to get it checked out as soon as possible. The longer you leave it, the more damage it can cause. Don't delay, get damp proofing specialists to help.
Tapco HomeDry's technicians use only the most up to date methods, safest of materials and will carry out all aspects of the work, speedily, professionally and in accordance with the high standards set by the Property Care Association (PCA).
We are also specialists at controlling high humidity (Condensation) and will advise you on what action or control methods are needed to return the atmosphere of your property into the dry and healthy way it should be.
If you're looking for a reliable damp proofing, tanking or waterproofing solution in London, look no further than our experienced team at Tapco HomeDry. We have a wealth of experience in providing these services for both new and existing basements, so you can rest assured that your property is in good hands.
What Causes it & how can it be Fixed?
Damp proofing is a process that is used to prevent damp from occurring in buildings. Damp can be caused by a number of factors, including condensation, leaks, and poor ventilation. Damp proofing can be done by a number of means, including the use of damp proof course (DPC), which is a physical barrier that is installed in the walls of a building to prevent damp from rising up into the structure. Damp proofing can also be done by the use of chemical injections, which work to create a barrier against damp. In London, damp proofing is an important process, as the city is prone to damp due to its high levels of humidity. Damp proofing can help to protect buildings from the damaging effects of damp, such as mold growth and wood rot.
Whether it is preventing rising damp, blocking or controlling penetrating damp, preventing rain penetration. or damp proofing a complete basement, we are the experts. We are a long-term member of the Property Care Association (PCA) a certified ISO 9001:2015 quality management company, a member of the Basement Waterproofing Association (BWA) and rated as 'Excellent' by Trustpilot. For your piece of mind and a one-off premium, our long-term guarantees can be protected by Guarantee Protection Insurance (GPI).