Tapco HomeDry Wall Tie Replacement Experts
We are long term members of Trust Mark and a member of the BWA. CHAS accredited contractor. In addition, all of our surveyors are trained to the high standards of the PCA (Property Care Association).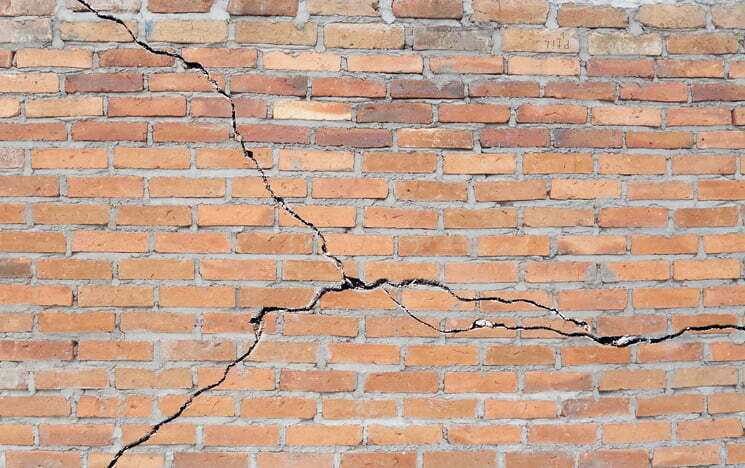 What is a Cavity Wall Tie?
A cavity wall tie is a common construction method that provides support between the inner cavity wall and outer wall. Modern houses will commonly have a cavity wall which helps with insulation, soundproofing and creates a physical barrier to help limit the risk of damp. To help link the inner and outer walls and provide greater structural integrity, wall ties are placed during the construction process to link the two walls.
Over time, these wall ties can fail, which can lead to cracks in the mortar and will eventually lead to bulging and collapse. Wall ties can corrode and rust over time, which will cause the wall tie to expand, which can crack the mortar that it is attached to. The wall tie can then break or come loose, which can have a compounding effect, as the wall will then be more susceptible to water ingress, and this can cause further rust and corrosion.
Replacing and repairing cavity wall ties
If you've spotted the signs of cavity wall tie failure, you need to act quickly to prevent further damage. The first step is to arrange a survey from a professional company like Tapco Homedry so we can assess the extent of the damage. If the issue has progressed to the point where the outer wall has collapsed, we will need to rebuild this and ensure the structural integrity of the property has not been compromised.
Cavity wall ties can be replaced by drilling into the wall and adding new wall ties. This is a process known as stitching. It starts by raking out the mortar joints and then installing special helical bars. We then use a resin bonding compound to secure them in place. We only use high tensile stainless steel bars that will limit the risk of erosion over time. We can place more wall ties than were previously in place to help reduce the risk of the problem returning. If the wall tie failure is the result of damp, we can also assist with repairing your damp proof course.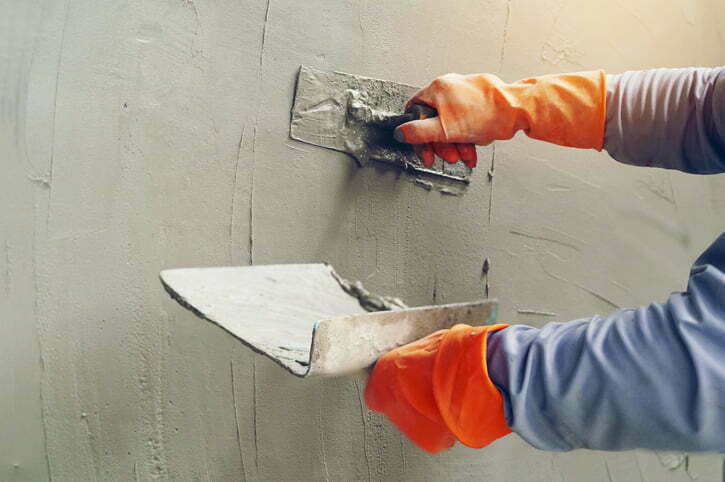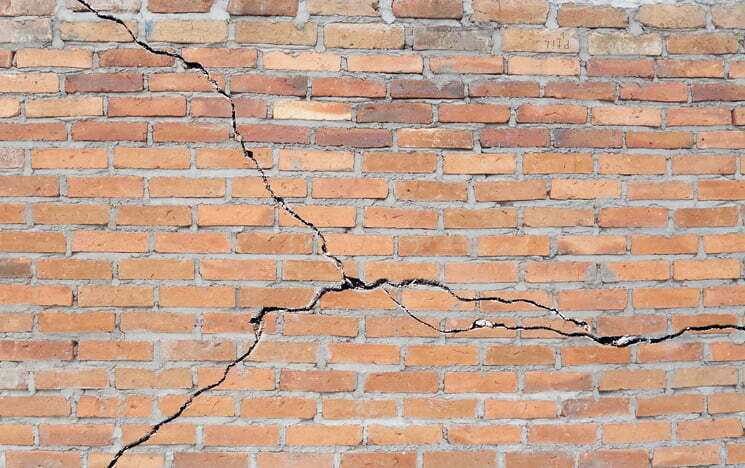 Structural Brickwork Stitching
Cracked brickwork can be structurally strengthened by a process known as "stitching". We carry this out by raking out the mortar joints to the required depths and installing special Helical bars in the joints between the brick courses of the damaged areas and bedding them in with a resin bonding compound. This will structurally tie and strengthen the walls to prevent further movement. Our technique follows current building regulations, in terms of the recommended number and position of the wall ties and the Helical bars we use, all of which are high-tensile stainless steel that won't corrode.
Wall ties are replaces or increased, also  using new high-tensile stainless steel type, in accordance with current building regulations. We also carry out Masonry Beaming to support openings, Lateral wall restraints to strengthen bulging walls and Micro Piles to prevent subsidence
Do old houses have wall ties?
If your property has a cavity wall, there is a good chance it will have cavity wall ties. So if your home is quite old and it has cavity walls, you might be curious to know about the health of your cavity wall ties. If you spot horizontal cracks in your outer walls, you should arrange a survey to determine if you have cavity wall ties, if they are still functioning, and if you need to replace them.
How long do cavity wall ties last?
The average cavity wall tie that is installed correctly should last around 15-25 years. However, poor installation or using poor quality materials can shorten the life of your cavity wall ties.
How serious is cavity wall tie failure?
Cavity wall tie failure can be very serious and expensive to fix if the problem is left untreated. It can lead to the collapse of the outer wall, and also leaves your property exposed to water ingress, which can lead to issues with damp. A collapsing outer wall can also be a hazard to people living in the property, and it could also cause damage to other structures or cars.
Are wall ties necessary in cavity walls?
Yes, wall ties are essential for improving the structural integrity of the inner and outer walls. The wall ties link to the two walls, ensuring they are stronger and less likely to bulge or collapse.