Brixton is famous for being the multi-cultural hub of London and the market here is the best place in London to experience world foods at their very finest. For culture there is an arts venue as well as a good choice of bars and restaurants.
If you live in or around SW London and need to create additional living space you may well be considering a basement conversion. Tapco HomeDry are able to undertake either the whole project or just the specialist damp proofing ready for your own contractor to dry-line or plaster.
You can achieve a new room by converting your existing basement cellar or vault, which as well as being less expensive than an extension will add value to your property. The first thing to think about is how this room will be made dry and stay that way for many years to come, this is the fundamental first step you must get right to ensure a successful project. It is critical that these works are carried out by a specialist damp proofing specialist and not by a general contractor.
Tapco HomeDry have been established since 1971 and are long term members of the Property Care Association (PCA) and the Basement Waterproofing Association (BWA). We use two methods of damp proofing which are effective for vaults, cellars, and basements: Cavity Drain Membrane system (CDM) )Left image) or a Structural Waterproofing System (Tanking) (Right image) both of which benefit from our long term guarantee.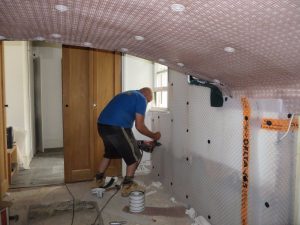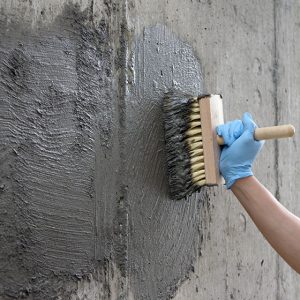 We can arrange for our qualified surveyor to visit and discuss your requirements, so call us today and start planning your new favourite room to accommodate your needs which could range from providing an extra bedroom for a growing family, a space for boisterous teenagers or maybe a sanctuary for yourself.
Once you decide to go ahead with the works you can be sure that our fully trained and highly skilled team can deliver the results that will stand the test of time and benefit from our long term guarantee, which can be further protected by Guarantee Protection Insurance. (GPI) for complete peace of mind