Tapco HomeDry Commercial Damp Proofing in London
We have an extensive team of damp proofing specialists available throughout the capital. All of our team are trained to the high standards set by the PCA (Property Care Association). We're also members of TrustMark, the BWA and we're also CHAS-accredited contractors. This means that you can trust us to take care of your damp problem.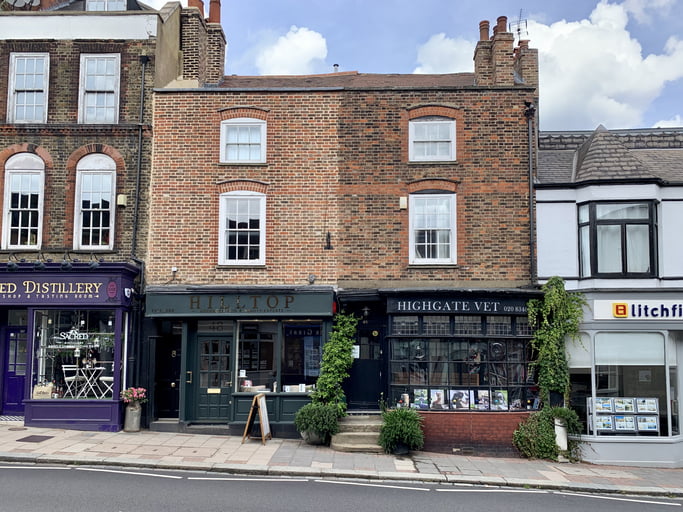 Commercial Damp Proofing Specialist In London
We are the damp proofing company for commercial properties. Shops, Stores, Restaurants, Offices, Hospitals and Public Buildings.
Damp is an all too common problem for commercial properties in London. If you have a below-ground commercial premises, you are particularly at risk of water ingress due to pressure from ground water. Ageing properties are also more likely to suffer from damp due to failed damp proof courses and out of date methods.
Damp is not a seasonal issue that will go away on its own. It is often a sign of structural problems that means it needs to be dealt with quickly. If you're struggling to get your damp problem under control, our team can help. We're specialists in damp proofing throughout London, including commercial and residential properties. We'll do everything we can to minimise disruption to your business so you can continue trading with confidence.
Commercial damp proofing in London explained
At the first signs of damp in your London commercial property, it's time to call in the experts. You might be able to conceal and cover signs of damp, but you won't be able to stop the underlying issues. We start every new job with a damp survey to help us to understand the source of the issue and then use this information to create an action plan. We'll wait for approval at every stage before moving forward with any treatment.
If your damp proof course or damp proof membrane has failed, we can install a new one. This will either involve drilling holes into your walls to inject chemicals that will create a new seal. Or we will apply a waterproofing material to the inside of your basement room to help create an impermeable membrane. Once completed, your commercial property will be protected from water ingress, damp and mould. 
If you are a business owner in London and you're concerned about damp in your commercial property, get in touch to arrange a damp proofing survey today. 
Who is responsible for damp in a commercial property?
This all depends on your contract. If you are leasing a commercial property, your contract should specify if you are responsible for the upkeep of the structure of the property or if this falls into the hands of the property owner. It's often the case that the property owner is responsible for the structure, so you will need to refer to them to get your damp issue resolved.
If you are leasing a commercial property with damp, we can help get your space up to the correct standards so that you don't end up with long vacant periods. Tenants will want damp to be dealt with promptly so that it doesn't cause damage to your business property or their reputation. Damp can also cause health problems in workers with breathing problems or skin allergies, so there is a potential liability issue if damp goes untreated.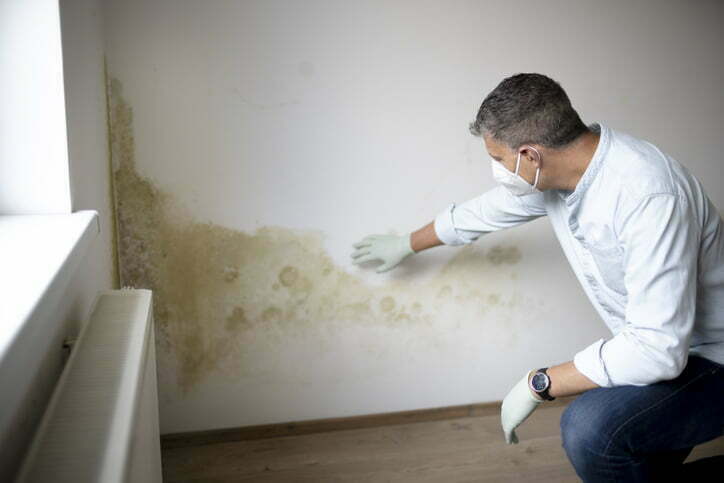 What is the difference between DPC and DPM?
These abbreviations refer to a damp proof course and a damp proof membrane. A DPC is usually a chemical treatment that will create an impermeable barrier within your walls. A DPM is usually a physical layer placed against a wall or floor, usually in a basement, to help protect the space from water ingress. We can help advise on the right course of action for your needs based on our initial damp survey.
Why choose Tapco Homedry?
We're the experts in commercial property damp proofing in London. We've been operating for the past 50 years and have helped countless businesses to protect their spaces from moisture damage. We work on a wide range of properties, not just residential properties, so you can be confident your business is protected.