Tapco HomeDry Damp Survey in Kent
We are long term members of Trust Mark and a member of the BWA. CHAS accredited contractor. In addition, all of our surveyors are trained to the high standards of the PCA (Property Care Association).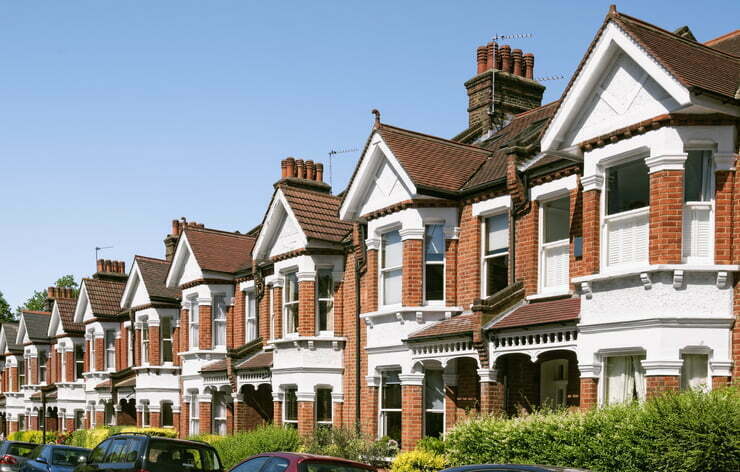 Damp Survey Specialist in Kent
If you've spotted the signs of damp in your home, you need a damp survey from Tapco HomeDry. Our damp surveys are intended to help identify the source of the problem and then create a roadmap to remedy the issue. Our damp surveys in Kent are carried out by skilled professionals using the latest equipment to detect moisture in walls, floors and ceilings.
Damp can occur as a result of many different issues, including leaks, condensation and bad ventilation. Once we have identified the reason for your damp issues, we can then provide recommendations to fix it. Damp surveys are an essential part of protecting your home or business from the potential damage caused by moisture.
Managing damp in Kent properties
Kent is home to around 1.85 million people and there are a wide range of commercial and residential properties in the region. From modern new-builds to traditional properties, damp and dry rot can cause damage in any type of home.
When left untreated, damp can spread and cause further structural damage that will be much more expensive to fix. Living in a damp property is also bad for your health and can lead to help problems, particularly for the very young and very old. Damp properties are also more difficult to heat, which can increase your energy bills.
To help avoid the negative effects of damp, Tapco HomeDry offers comprehensive damp surveys and treatment that will find the root cause of the problem and provide solutions to restore your property.
Damp surveys in Kent
You might be wondering what is included in a damp survey and how we can help you. The first step in our process is to carry out a full damp survey of your property, looking for the common telltale signs of damp.
Once we have identified which areas are affected by damp, we will carry out tests using specialist equipment to determine the extent and the source of the damp. This will have an impact on the recommended treatments so it is an essential step in a damp survey.
After we have completed the survey, we will provide the property owner with a comprehensive report that outlines the cause of the damp and recommended steps to fix it. We can also provide advice and support during renovation works such as a basement conversion.
In addition to damp surveys, we also carry out all remedial work and will provide a quote alongside your damp survey to help you to understand the requirements and the cost. All work is carried out by our skilled and professional team, so you know you're in good hands.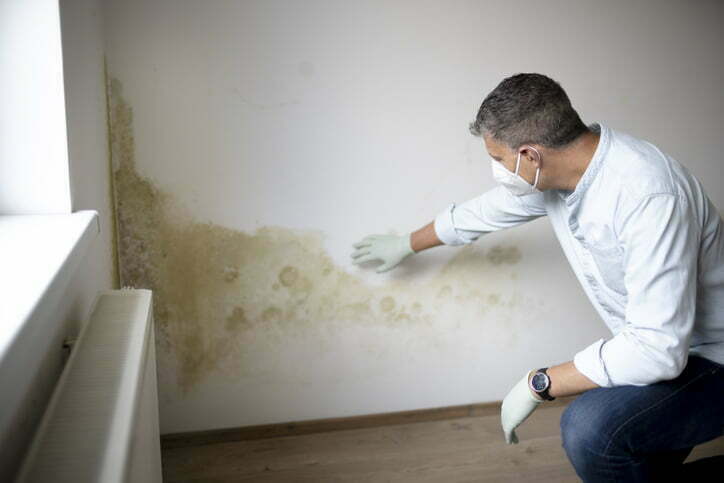 Why are damp surveys important for Kent property owners?
If you suspect you have damp in your property, a damp survey will give you peace of mind that you are taking the right steps to safeguard your investment. At Tapco HomeDry, we have the skills and experience to help identify sources of damp and then quickly and efficiently deal with the problem. To arrange your damp survey in Kent, get in touch with our team today.
What are the first signs of damp to look for?
There are a few signs you should look out for to help identify damp in your home. If you spot any of these signs in your home or business, don't delay your damp survey in Kent.
Damp patches on walls or ceilings

Musty or earthy smell

Flakey or crumbly paintwork

Wallpaper lifting or peeling

Mouldy furniture

Discolouration on the walls

Walls that are cold to the touch

Rotting skirting boards

High humidity
If you have any concerns about the signs of damp listed above, get in touch with Tapco HomeDry to arrange a damp survey.