Tapco HomeDry Damp Survey in Surrey
We are long term members of Trust Mark and a member of the BWA. CHAS accredited contractor. In addition, all of our surveyors are trained to the high standards of the PCA (Property Care Association).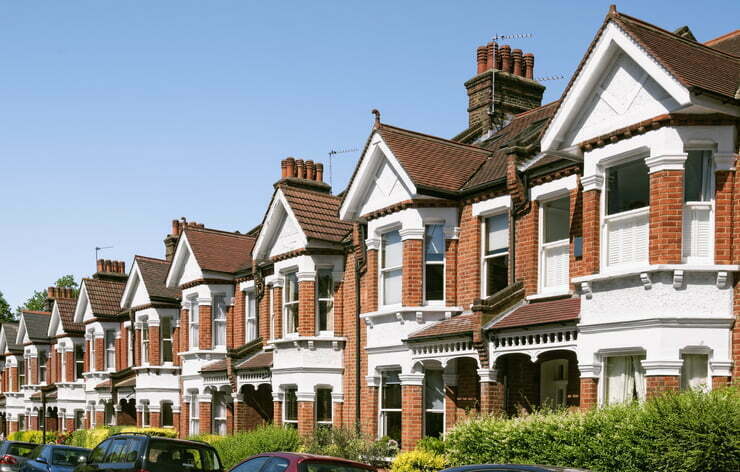 Damp Survey Specialist in Surrey
If you suspect you might have damp in your property, you need the expert support of Tapco HomeDry. We provide damp surveys across Surrey to help commercial and residential property owners take back control. 
We can help you to identify the source of damp and then create an action plan to help eradicate the issue. Our team uses the latest specialist equipment to identify sources of damp, even when they aren't visible to the naked eye.
Damp can happen as the result of a number of factors, including rising damp, leaks, condensation and poor ventilation. If left untreated, this commonly leads to structural problems which can be expensive to fix. A damp survey is the first step in protecting your property against the perils of damp.
Helping Surrey residents with damp
Surrey is home to over 1 million people. The county is well-known for its picturesque countryside, which includes the North Downs and the Chiltern Hills. The River Thames also runs through Surrey, making it a popular destination for watersports enthusiasts.
Despite its idyllic setting, Surrey is not immune to damp problems. Properties of all types can suffer from this issue, including modern new-builds and historical properties.
If you live in Surrey and think you might have a damp problem, get in touch with Tapco HomeDry today. We offer comprehensive damp surveys across the county, as well as surrounding areas such as London, Hampshire and Berkshire.
Damp surveys in Surrey
At Tapco HomeDry, we have over 50 years of experience in dealing with damp problems. We offer a comprehensive damp survey service to property owners across Surrey, as well as London and the surrounding counties.
Our team uses the latest specialist equipment to identify sources of damp, even when they aren't visible to the naked eye.  We can then provide you with a report detailing our findings and recommendations.
If we identify that you have a damp problem, we can also provide you with a quote for our remedial services. These include:
Damp proofing

Timber treatment

Waterproofing

Structural repairs

Ventilation installation

Condensation control
If left untreated, damp can cause significant structural problems that will be much more expensive to fix. It can also lead to health issues for residents, particularly the young and old. And finally, damp will also make your home feel less cosy, which can mean you will spend more on trying to heat it and keep it comfortable. As you can see, there are many reasons to tackle damp before it spreads.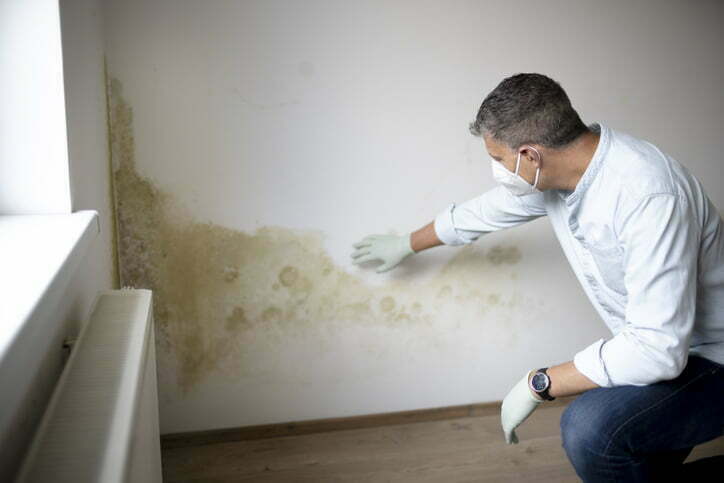 Why choose us to survey damp in Surrey?
At Tapco HomeDry, we are passionate about helping property owners to eradicate damp from their homes. We have over 50 years of experience in dealing with this problem and our team uses the latest specialist equipment to carry out surveys. 
We also offer a comprehensive range of remedial services to address the issue, including damp proofing and dry rot treatments. Whatever your issue, our team can identify and remedy the problem. We also work closely with architects and builders to help take steps to avoid damp following a renovation or extension.
How do I spot the signs of damp in my property?
There are a number of signs that you might have a damp problem in your property. These include:
Peeling paint or wallpaper

Mould growth

Crumbling plaster

Damp patches on walls or ceilings

A musty smell
If you notice any of these signs, it's time to arrange a damp survey to get to the cause of the problem. While some damp problems are caused by inhabitants, others are a result of the structure of the building and need to be dealt with promptly.