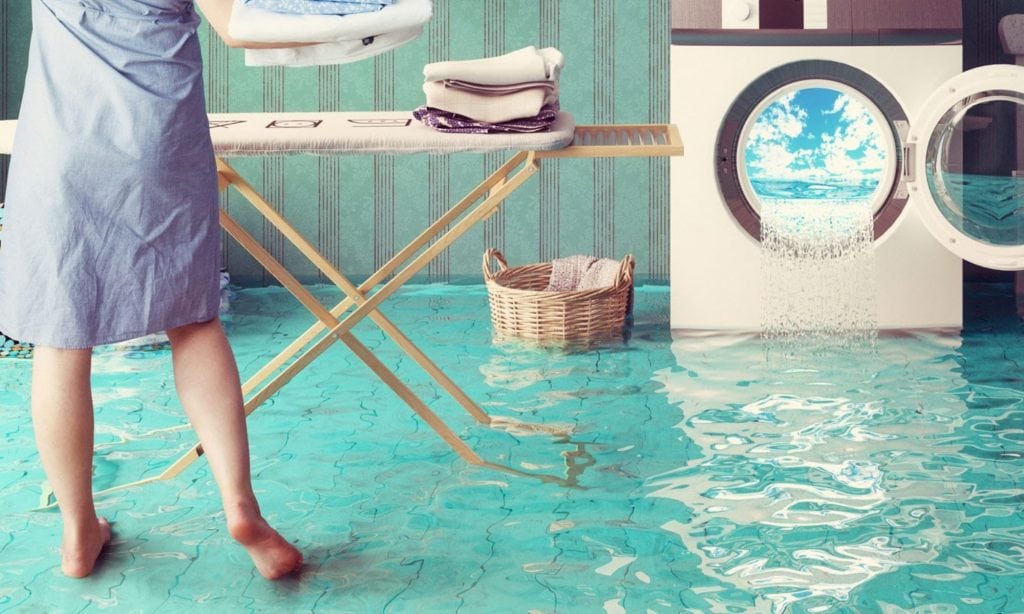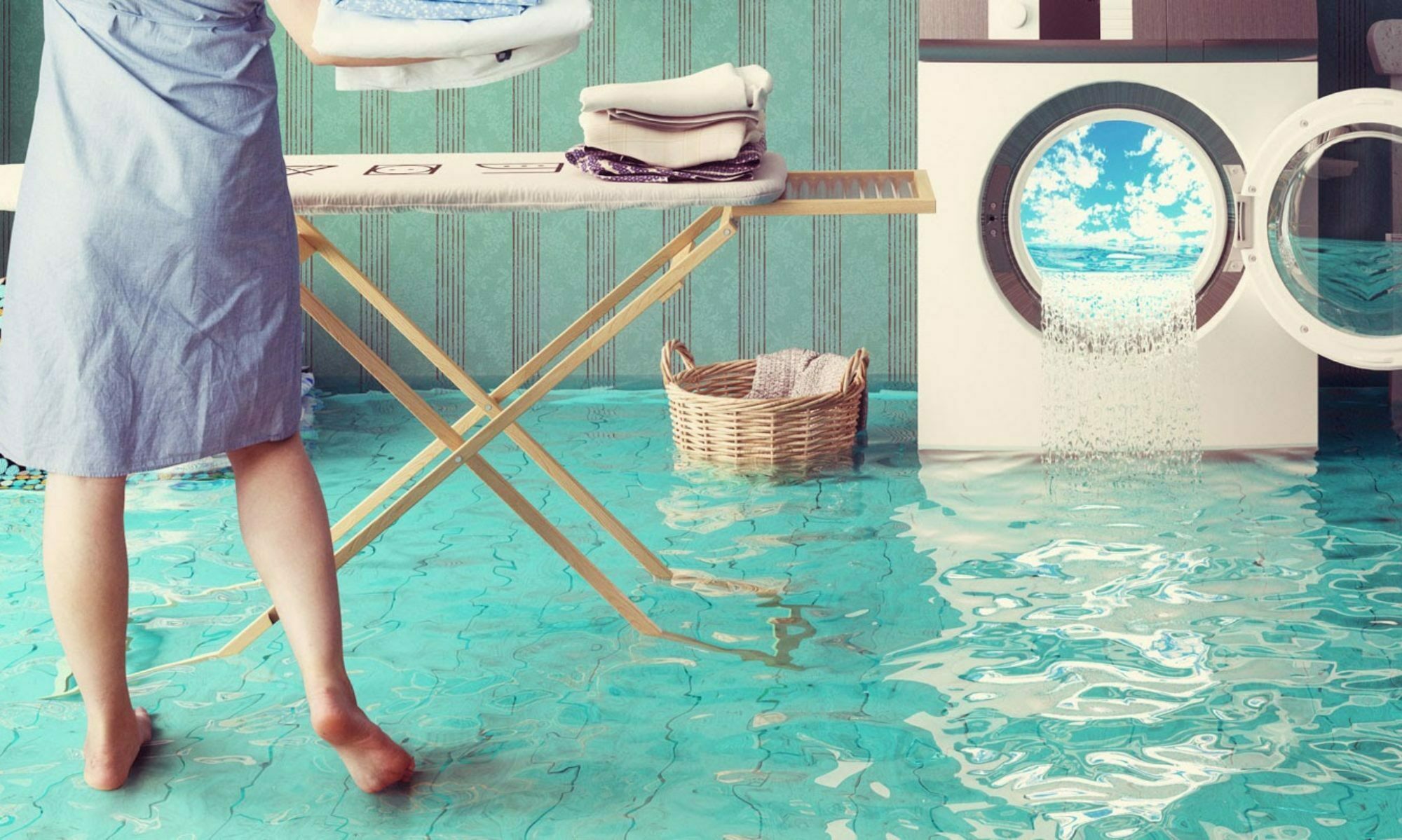 The water supply in our homes is one of the most important utilities we have, but when something goes wrong with the system, the damage can be catastrophic.  

Water damage can be caused by anything from a leaking pipe, through to a major flood, but whatever the cause there are things we need to do straight away – turn of the water supply, locate and, repair the leak and remove damaged items.  Here are some tips on how to do this.
Clearing up after a flood
More often than not, water damage or a flood in the home is due to leaking plumbing or appliance.  If unnoticed this can allow a large volume of water to discharge over a short period of time, which depending on the location of the leak, can cause major damage.
Turning off the water supply
The first step to dealing with the problem is to turn the water supply off.  Every home will have a stop tap that shuts off the flow of water from the mains.  It is always a good idea to know where this is, before you have a problem, turn it off to prevent the situation from getting any worse.
The point of the leak must be located if this is concealed a Thermal Imaging Camera may need to be used. It is always advisable to instruct a specialist water damage company to do this, as your insurance company may request it.
After turning off the water, you should turn off the electricity to the affected areas.  It's relatively safe if it a small leak or a puddle but for substantial damage, the mix of water and electricity is a lethal one.  Avoid touching any appliances if they have been in contact with water.

The cleanup
Cleaning up can then start but it is a good idea to take photos before you do for insurance purposes. If you are claiming on your home insurance, pictures of the damage are a good idea. You might even want to contact the company before you start as a cleanup service might be available depending on the severity of the floor.  Remember to remove and personal items and valuables such as money and jewellery somewhere safe.
If there is standing water, it is best to remove this first.  The longer it sits, the more damage it will cause. Keep children and pets away from standing water as it may be polluted, so use protective overalls, gloves and mask.  You might then want install a pump to remove the water and discharge it outside the house – your insurance company should help with this. Leave appliances to air dry before trying them to see if they work.
Mould and mildew after a flood
Apart from the water damage itself, the increased moisture levels can also lead to other problems. Top of the list is the growth of mould and mildew on damp surfaces, so this is the next thing to take care of.  Mould and mildew can start to grow in as little as 24-48 hours of the floor and will keep growing until it is removed and treated.  
Instruct a qualified electrician to check the wiring, sockets and switches, for signs of water damage and mould growth.  Then immediately start to dry out the areas that are damp to prevent any chance of mould growing. Open the windows if outside humidity is less than inside.  Other tips include:
Take out all wet items such as carpets, furniture and personal possessions

If a carpet or rug has any sign of mould, you will need to have them professionally cleaned or replaced.

Any food not in an airtight sealed container should be disposed of as it could be contaminated.
There are some areas where you are far more likely to see mould and mildew growth and steps should be taken to handle them.  For example, dry lined walls are very porous and need to be replaced as soon as possible as it is a high risk for mould.
Look at areas such as skirting boards where mould might grow behind them and areas that haven't dried out sufficiently.
If you do find areas of mould, you might want to get a professional cleaner or damp proof expert to look at it.  Mould spores can be toxic and cause a range of health problems. Signs of mould exposure include breathing difficulties, sinus congestion, a hacking cough, irritation to the eyes or redness, a bloody nose or even rashes or hives.
Preventing a recurrence
Some problems are truly a one-off and chances of them reoccurring are very slim.  
But other common problems like leaking plumbing can happen again. And if you are in a flood-risk area, then you should seriously consider water-resistant building materials to help reduce the damage in the event of it happening again.
If the problem came from the pipes around the house, it is worth having them all checked to make sure there are no other weaknesses.  This might mean replacing some pipes that are ageing or looking to upgrade your boiler or water system if this was part of the problem.

Claim on your insurance
If you have home insurance, then you have help to deal with a water damage claim.  Most insurance policies will cover water damage and flood so no matter what the cause, they will help you out. Flooding is where water from rivers, the sea, the water table or a flash flood causes water to be in the home. An escape of water claim is where a pipe, drain, appliance or other water source has leaked and caused a flood.
If you own the house, the damage to the structure will fall under buildings insurance.  If the house is rented, then your landlord will have cover for this. Content insurance covers all of your belongings in the home including electrical items, furniture and carpets.  If you have separate policies for the two, you will need to make a claim on each and there is liable to be an excess to pay on both of them towards the cost of the repairs.
For any water damage quotes,  and you live in London & its home counties, then please contact us for a survey.