The water supply in our home is a critical system that we use on a daily basis, but if anything goes wrong with it the damage can be catastrophic.  Even a minor problem such as an undetected, leaking valve or dripping pipe can cause damage and other problems such as fungal growth and timber decay.
More serious water leaks from things such as a leaking roof or a burst pipe, often cause immediate and more serious problems, such as running through ceilings and down walls, staining or even collapsed ceilings and damaged furnishings. If you are unfortunate enough to experience any sort of water damage problem in your property,  follow our guide, which we hope will help you deal with this stressful problem.
Stop the flow of water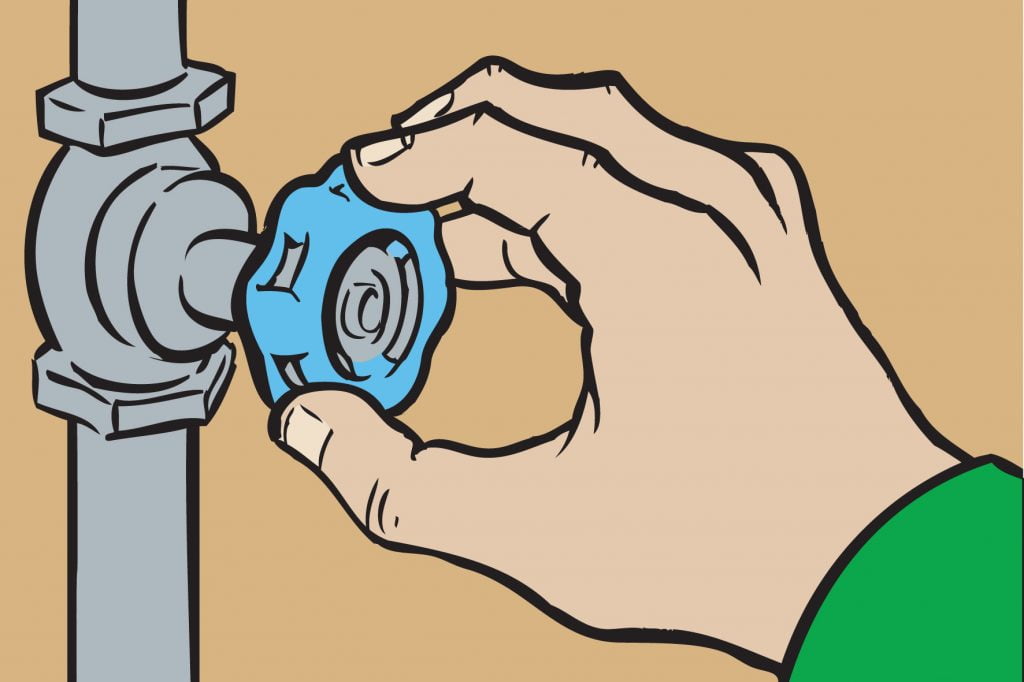 As soon as you realise there is a problem, the most important thing you need to do is limit the damage by locating the leak and stopping it. This quickest way to do this is going straight to the stop-cock valve and turning the water off at the mains.  If for some reason you have a problem doing this or you don't know where it is, then call a local, emergency plumber to do it for you. Remember, this part of the process and repairing the leak won't be covered by your insurance company so you will have to pay the plumber yourself.
Turn off the power

Next, isolate the electricity within the wet area by switching the power off at the consumer unit. Electricity and water together don't mix and are very dangerous, so if in doubt, also call a qualified electrician to do this too.
Call your insurance company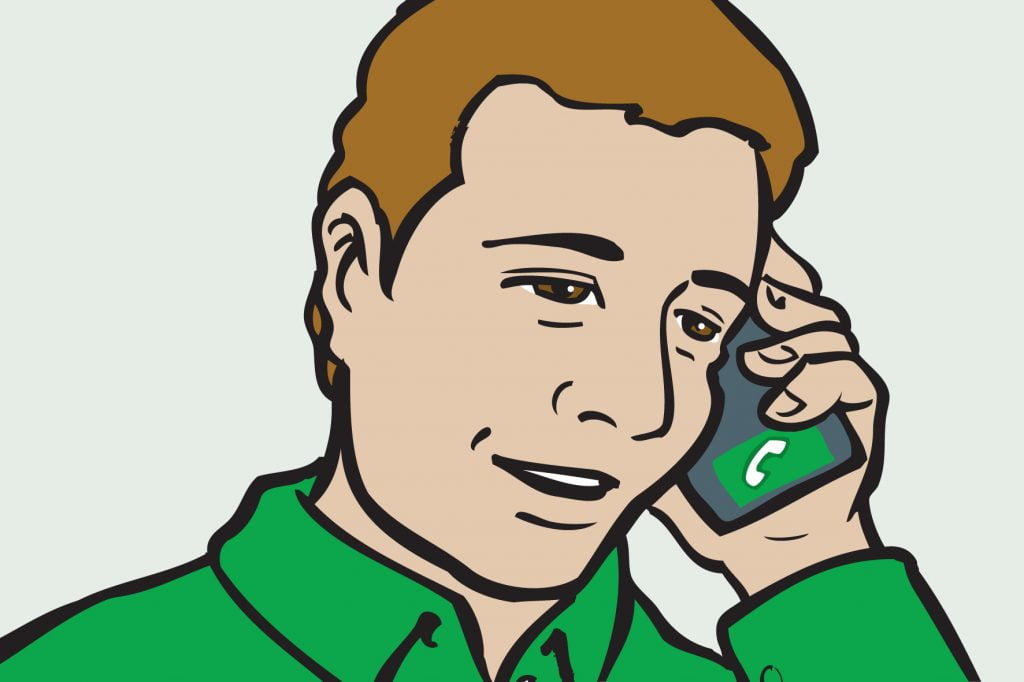 Once you are sure you have stopped the water, the next thing you need to do is call your insurer, as you should be covered for most of the damage, loss and any restoration work. They may want to send someone out to inspect the damage before any work starts, so check this with them first, before you do anything.
It's a good idea to keep a record of the damage by taking photographs and keeping receipts of the cost incurred, cleaning up and replacing damaged items, as this is often part of the claim so you may be reimbursed.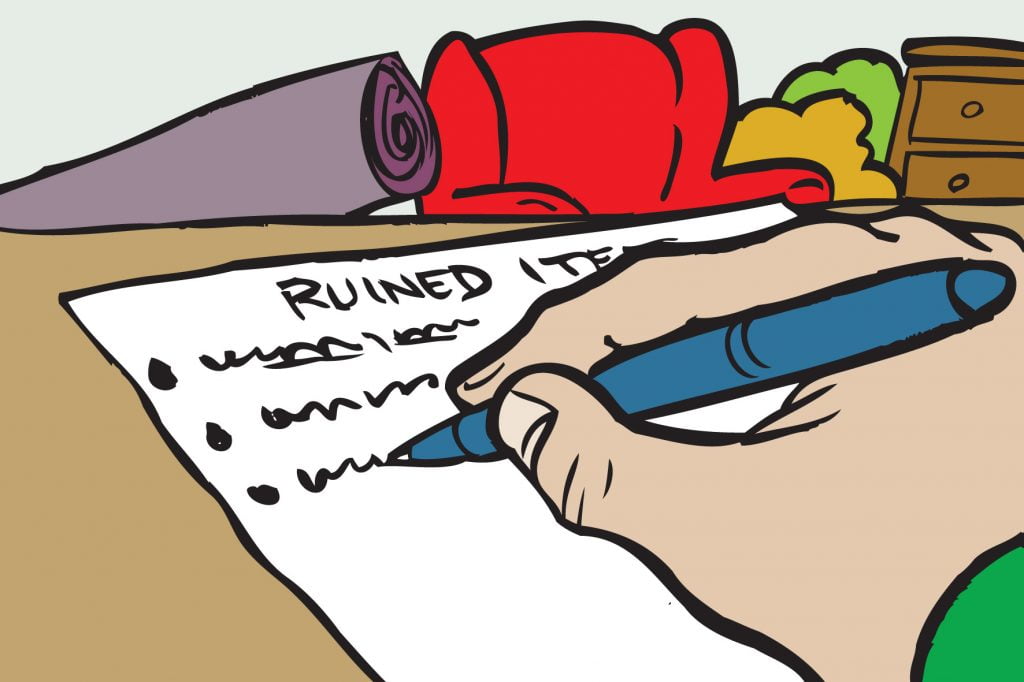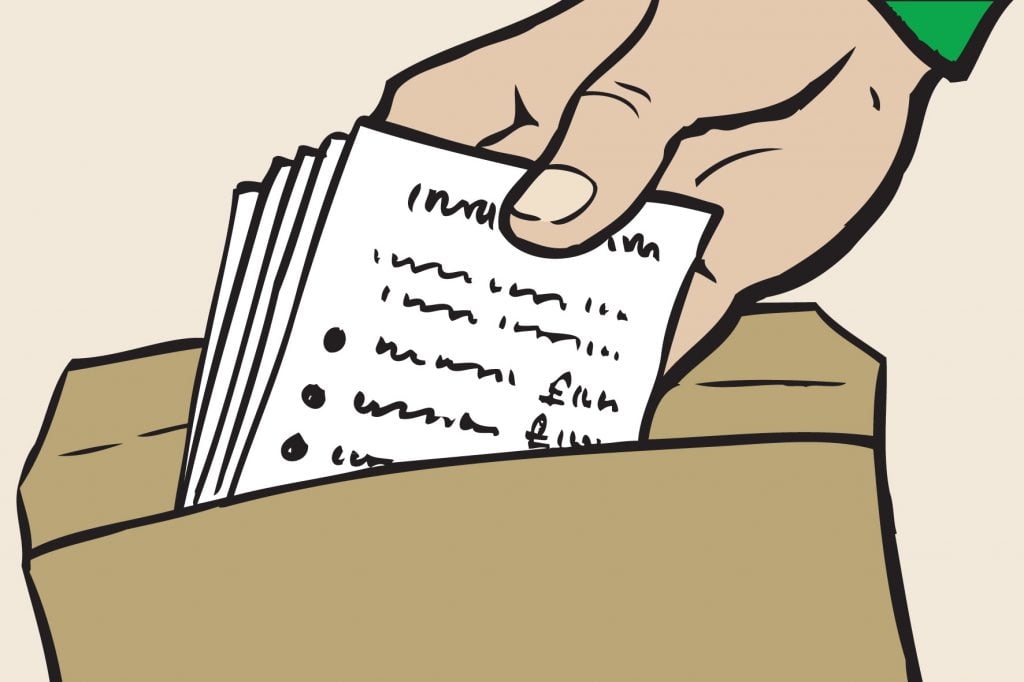 Dealing with the damage
With the water and electricity dealt with, the next step is to assess how much damage has occurred and call a Water Damage restoration expert to see what is needed to repair your property. Make sure the companies surveyor is a qualified damp expert because their report and recommendations will have to be accepted by the insurance company.
Valuables and personal items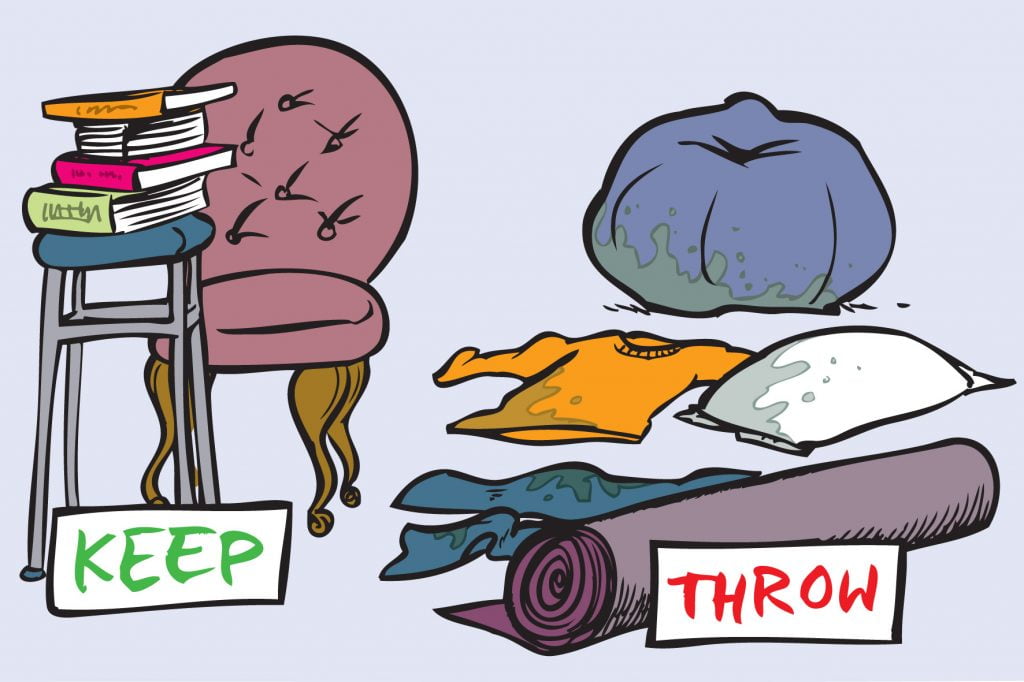 Any valuables and personal items should immediately be removed from the damaged area and stored somewhere safe.  If things are damaged beyond repair and need to be included in the claim, you will need to obtain evidence of the original cost, by way of an invoice. You will also need to obtain a current, like for like replacement cost from the supplier. Be prepared, depending on the item damaged, your insurance company may take the wear and tear into account and only pay a percentage of the replacement cost.
Act on standing water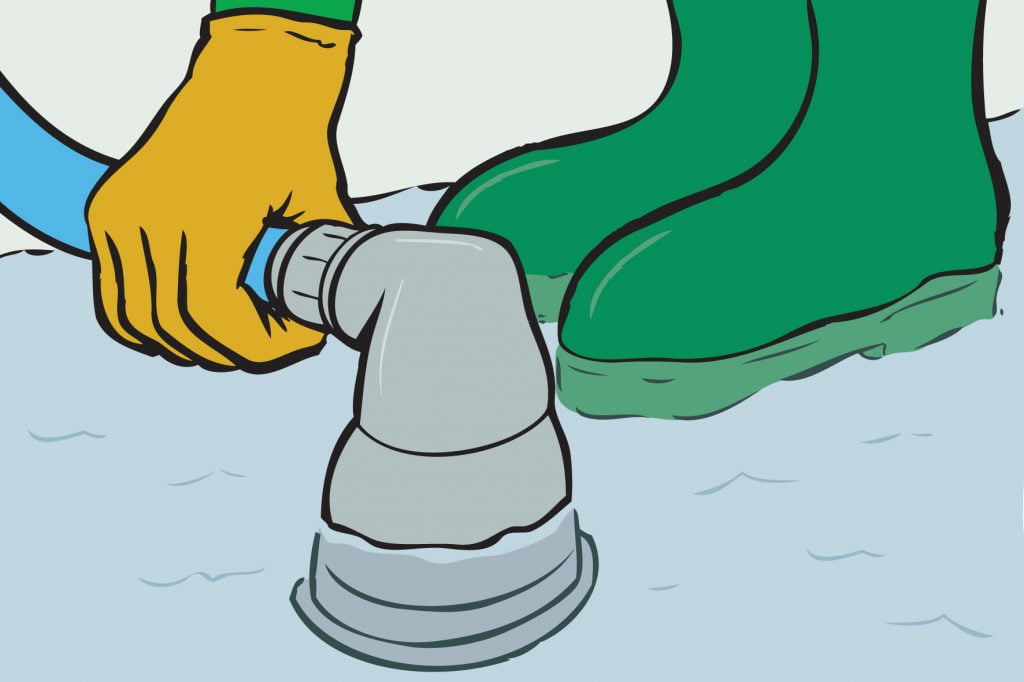 One of the problems, when there's been a considerable amount of escaping of water from such as a flash flood or a burst water main, is standing water.  The longer it remains in the property, the more unhealthy it can become as bacteria starts to grow, especially if the water contains sewage or drain waste, so it will need to be pumped out and sterilising as quickly as possible. Once you have taken some photographs and the insurance company have authorised it, you should immediately instruct a company to do this, prior to any other work being started.
Here are some tips on how to deal with standing water:
Make sure you wear protective clothing, especially rubber boots, rubber gloves, a mask or even a respirator, especially if you have any kind of breathing problems or there is concern about where the water originated from.
Keep children and pets away from the standing water as it may be contaminated and contain bacteria
Install a pump at the lowest part of the flooded area and pump it into a sound, free-flowing drain
If you don't have a lot of water standing on the floor, then an industrial, wet-dry vacuum cleaner can be used to remove any water.  If you don't own one of these you can hire one from your local plant hire shop, who you can find online. They only hold so much water at a time so it will need emptying into an outside drain, regularly.  
Cleaning up after a flood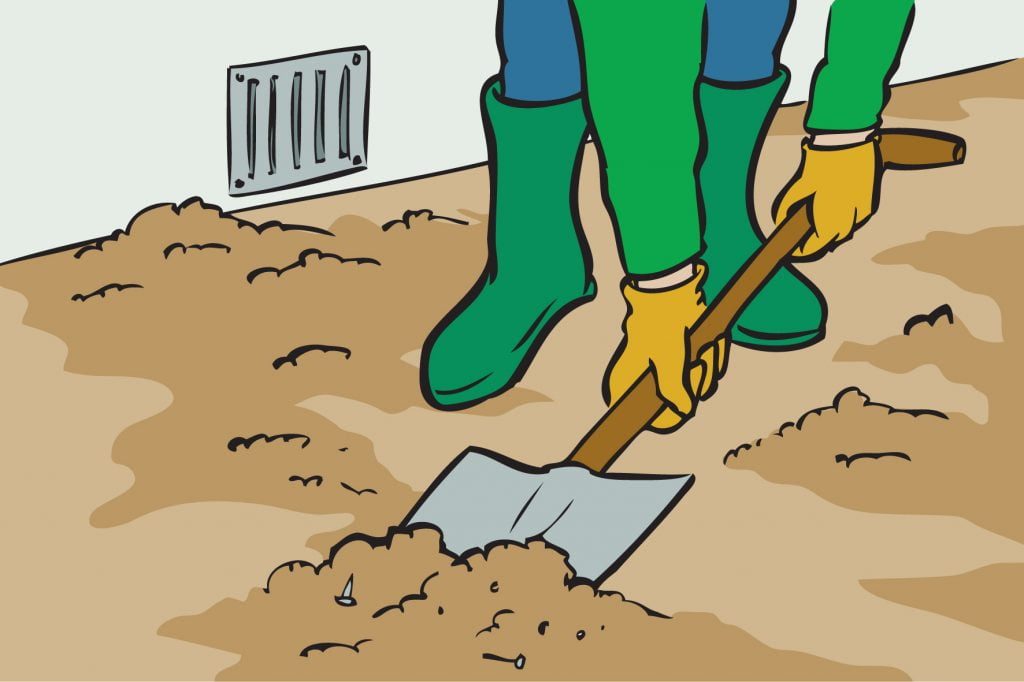 As you move towards finishing the clean-up, be aware of any debris brought in by the flood water, which could cause injury – nails or broken glass is two examples.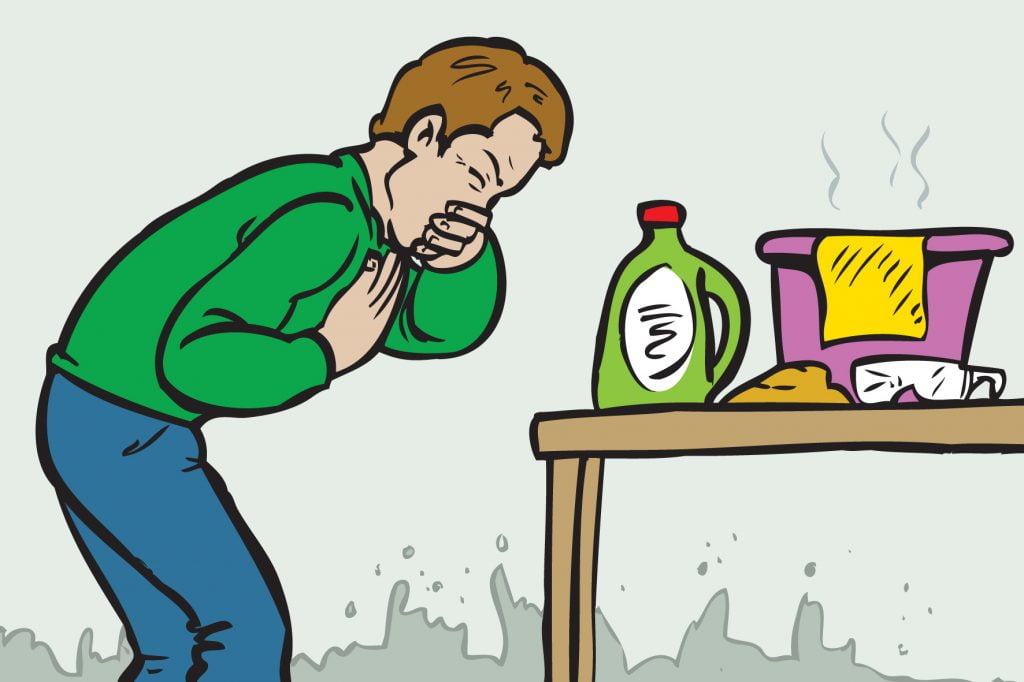 Depending on where the water came from there could be mud on the floors and this will need to be removed, thoroughly cleaned and disinfected. Treat this the same as you would standing water and use all necessary protective clothing to protect yourself against toxins and bacteria.
When cleaning up mud and debris, check the air vents aren't blocked because often debris can get into them.  Also makes sure that no dead rodents, such as rats and mice, have found their way in with the flood water.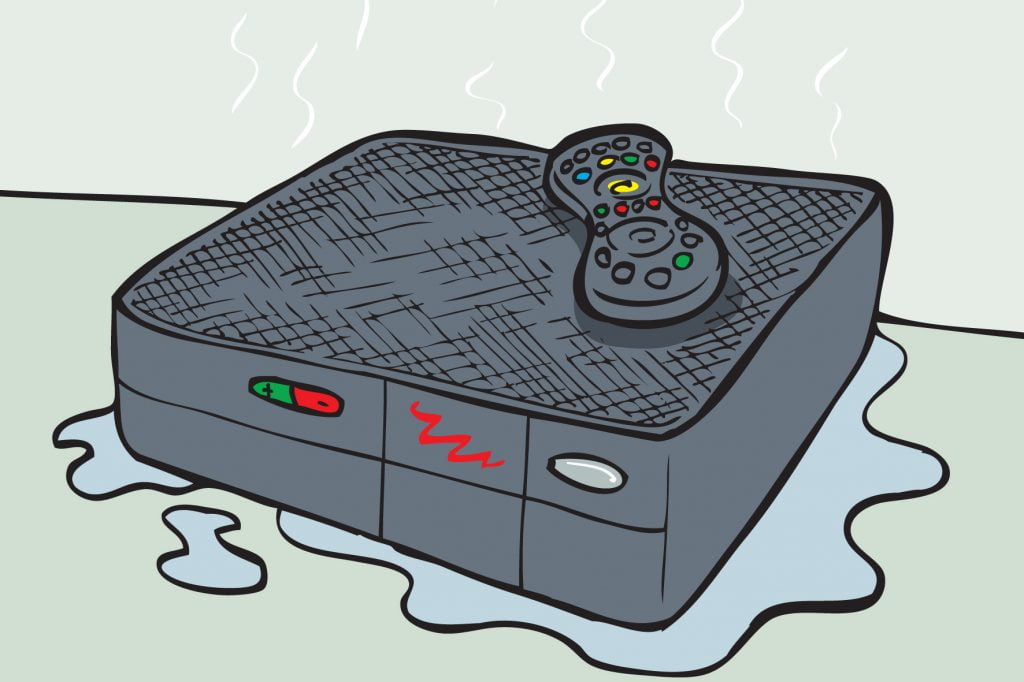 If any appliances have come into contact with water, try to leave them somewhere to air dry before testing them, but don't attempt to switch them on until they have been fully tested by a qualified engineer.
Dealing with mould and mildew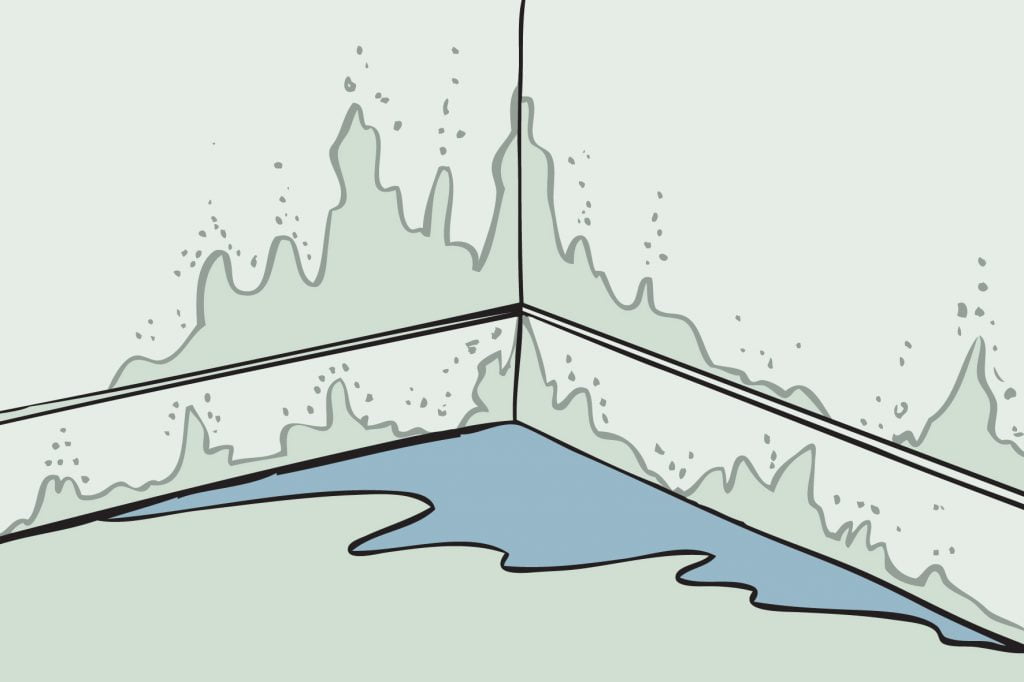 The damage caused during a flood or localised water leak incident can be extensive, but unfortunately, once the water has dealt with, secondary problems that can occur. At the top of the list is mould and mildew, which forms quickly in conditions of high humidity.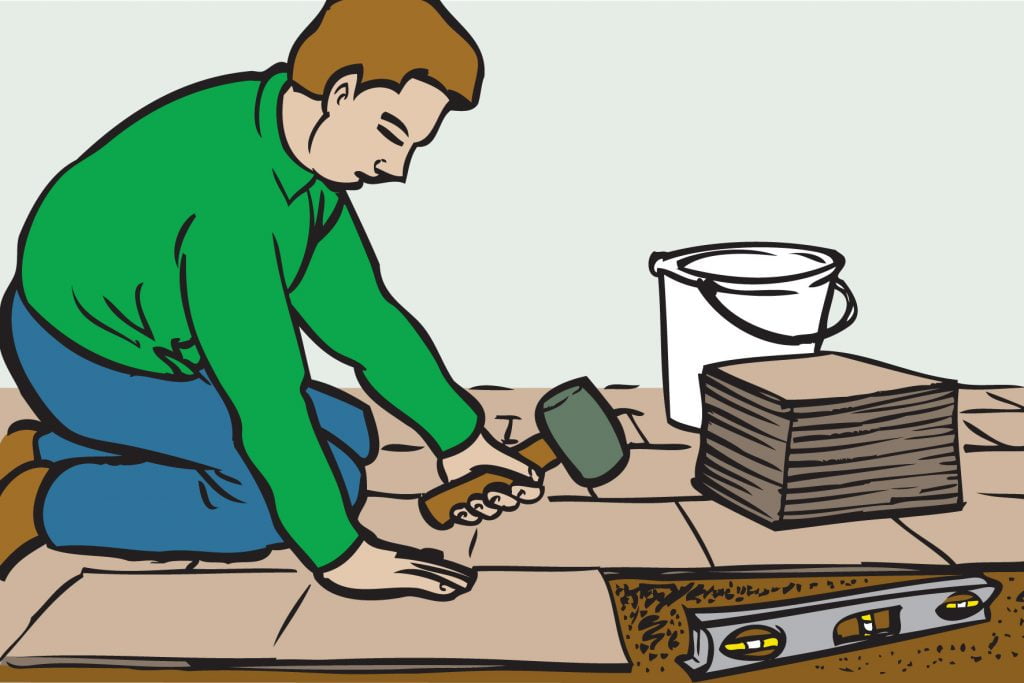 Mould and mildew often develop in areas where the air circulation is not so good, such as in the corners of the rooms, underfloor voids or behind joinery timbers.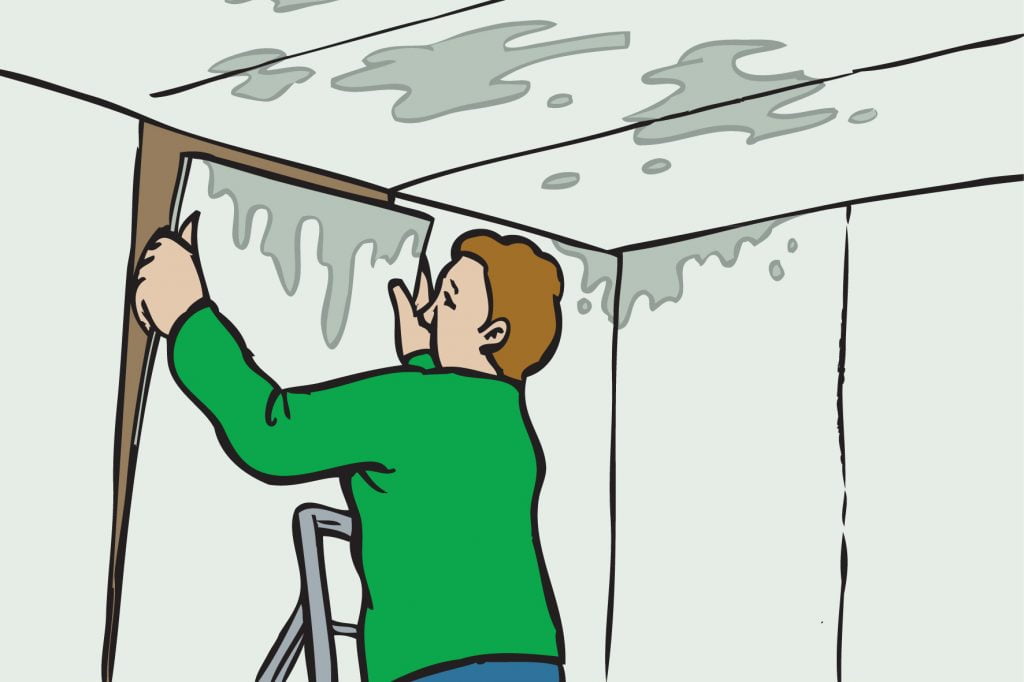 This means it can't always be seen, but you can very often smell it – that musty smell, most of us have experienced in rooms that have a damp or a high humidity atmosphere.
What to do next
A small area of mould or mildew might not seem like big problems, but things can get worse.  Black spot mould (Aspergillus spp), for example, can cause health issues because the spores it releases are toxic.  It is particularly serious for people with breathing problems, such as asthma. It can also cause allergic reactions for some people.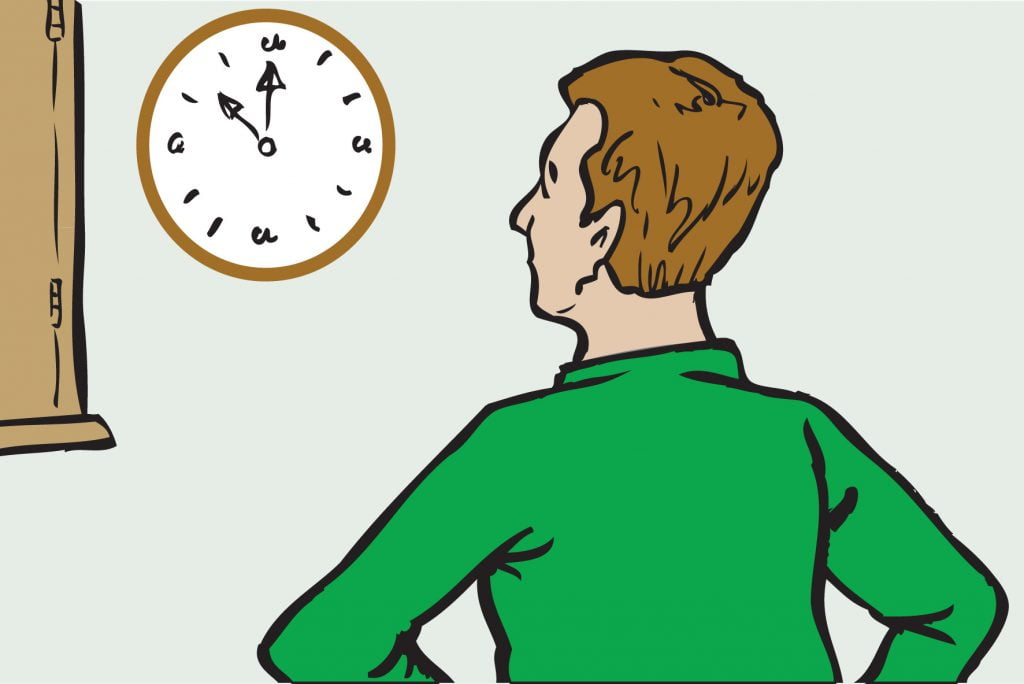 These fungal growths will normally start to appear in as little as 24-48 hours following the escape of the water and will continue to get worse until measures are taken to reduce the humidity. Getting expert help is the next step to take because the areas need to be immediately dried out, using special industrial dehumidification equipment and ventilation. The following measures should be carried out as a priority.

If the temperature outside is higher than the temperature inside, then fully open the doors and windows.
Alternatively, close the doors and windows and install industrial dehumidifiers and thermostatically controlled fans to extract the moisture and dry the fabric of the property. It is advisable to have this is carried out by an expert company who is approved by your insurance company.
Remove any wet items to be cleaned and dried elsewhere, especially items of soft furnishings, carpets, clothes and toys which if left damp, can provide a haven for mildew or mould to grow.
Set aside any carpets that are wet or have signs of mould growth, to be cleaned and refitted later by an expert.
Throw away any food that's not in a sealed container as there is a high risk it will be contaminated.
Spotting potential growth locations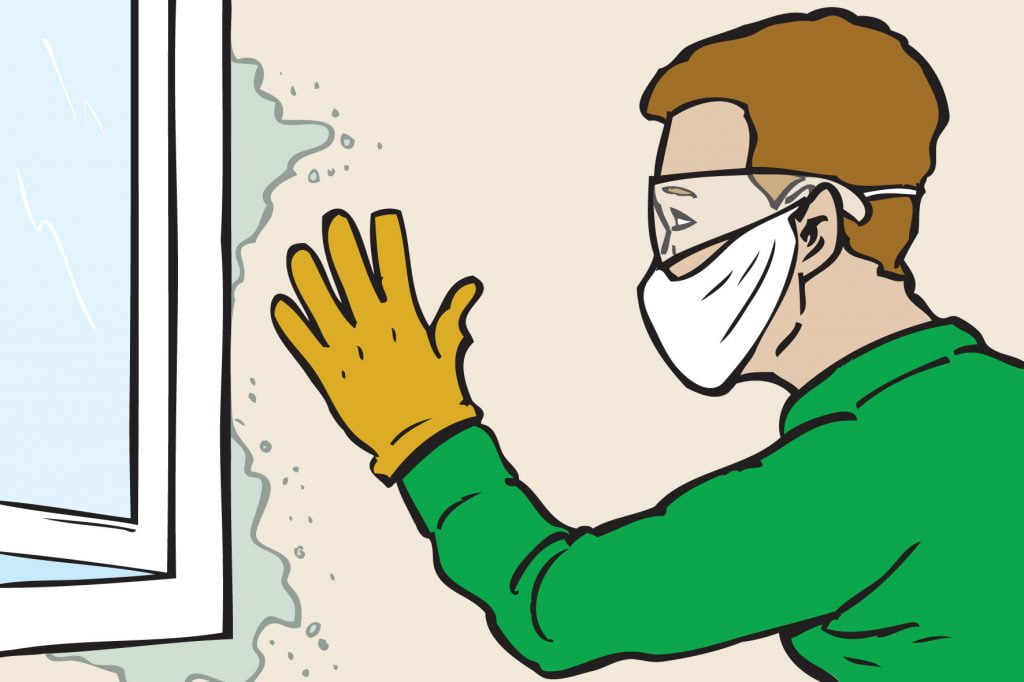 Once you have dealt with the obvious areas where mould and mildew have grown, it is time to look at some of the less obvious areas.
Walls and ceilings can be damaged by flooding, depending on where the incident took place.  These often include materials like insulation, wood and other porous building materials which may be concealed in a place where mould can develop.
Drywall is potentially a breeding ground for mould and fungal attack so if you have any in the affected area, you might need to consider removing them. You might also want to remove and inspect the skirting boards and door linings in the rooms because mould or mildew can grow behind them.
Remove the mould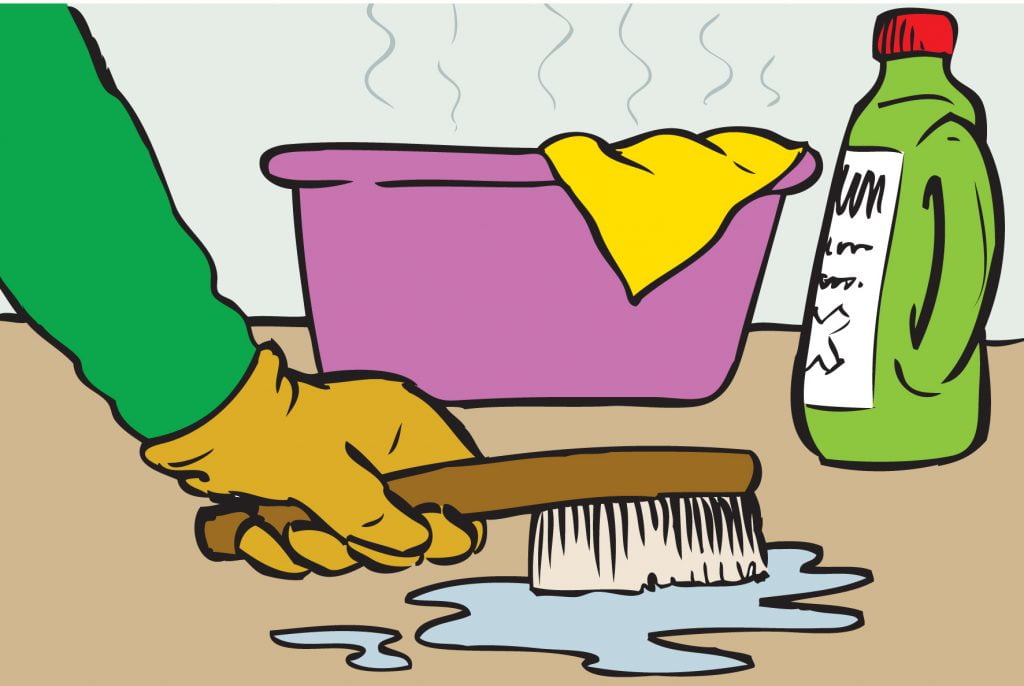 There are DIY options to get rid of small patches of mould, but it is advisable to instruct a damp and timber fungal expert to handle for you because they will know the places at risk.  They will have the right fungicidal products to remove any mould and the right equipment to handle the spores released during the cleaning.
Once the mould has been removed, you can look at cleaning other affected personal items.  Clean materials such as metal, wood, plastic and glass with a non-ammonia soap and hot water.  For rough surfaces like concrete, use a stiff brush with the mixture. You may also want to disinfect the surfaces with a product that has a 10% bleach solution or similar bacteria-killing properties.  Leave it for at least 10 minutes before washing it off.
For porous materials, you need to decide whether it is worth the risk of keeping them.  You can clean lots of things such as clothes and toys but things like rugs and carpets are harder to deal with and should be done professionally.  If you do clean porous materials, use something like a pine-oil cleaner and make sure the material is completely dry. Watch it for a few days for any signs of continual growth.
Beware of spores
Mould spores can cause a lot of problems for even the healthiest of people so be aware of the symptoms of exposure.  These include:
Breathing difficulties such as wheezing or trouble getting your breath
Sinus congestion
A hacking cough
Irritation and redness in your eyes
Rashes or hives
Headaches or even memory loss
Preventing future problems with water damage
If you have experienced a water damage problem, there are some things you should consider to prevent it from happening again.
If the property has suffered major damage from an overflowing river, then it is worth considering using water-resistant building materials during the repairs.  These can be things like concrete floors, solid, waterproofed sand and cement plastering and waterproof wallboard. High-density Polyethylene membranes can also be installed on the walls and floors and together with special sealed external flood doors, will keep your home safe from future flooding.  
Joinery can be fixed using galvanised or stainless steel screws and fixings, as well as water resistant glues. Electrical sockets could also be installed higher up the wall, above the flood level and consider a remote stopcock to get better control over the mains into your home and non-return valves in your drains to prevent sewage and foul water backing up. Always seek the advice of an expert for the best solution for your property.
Regularly check for problems
Sometimes it's impossible to spot the incident that leads to water damage but other times you can.  It's a good idea to set yourself a regular schedule to check things such as the pipes in your loft to make sure they're lagged and protected against freezing. Check other exposed plumbing, especially outside taps and underfloor plumbing and make sure they are also protected. Check your radiators and appliances for signs of rust and weaknesses such as minor leaks from pipe joints because these can get worse.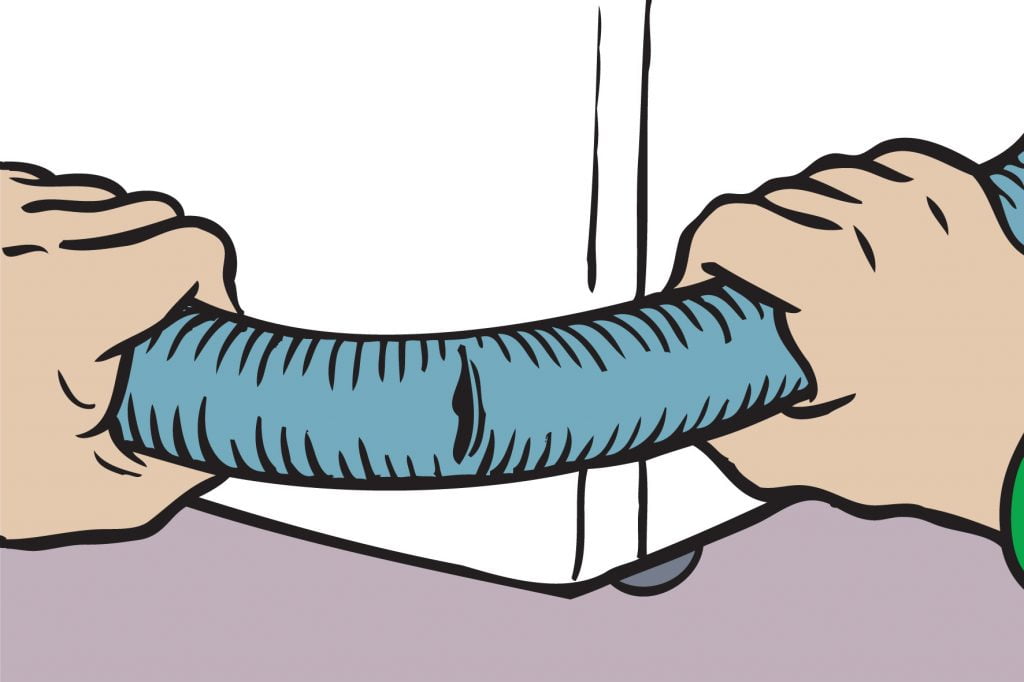 If you have problems with your plumbing, get these fixed as quickly as possible.  Blocked drains or drainage systems that are not working properly or leaking can lead to water damage incidents so as soon as you realise something isn't right, get in touch with an expert to handle it.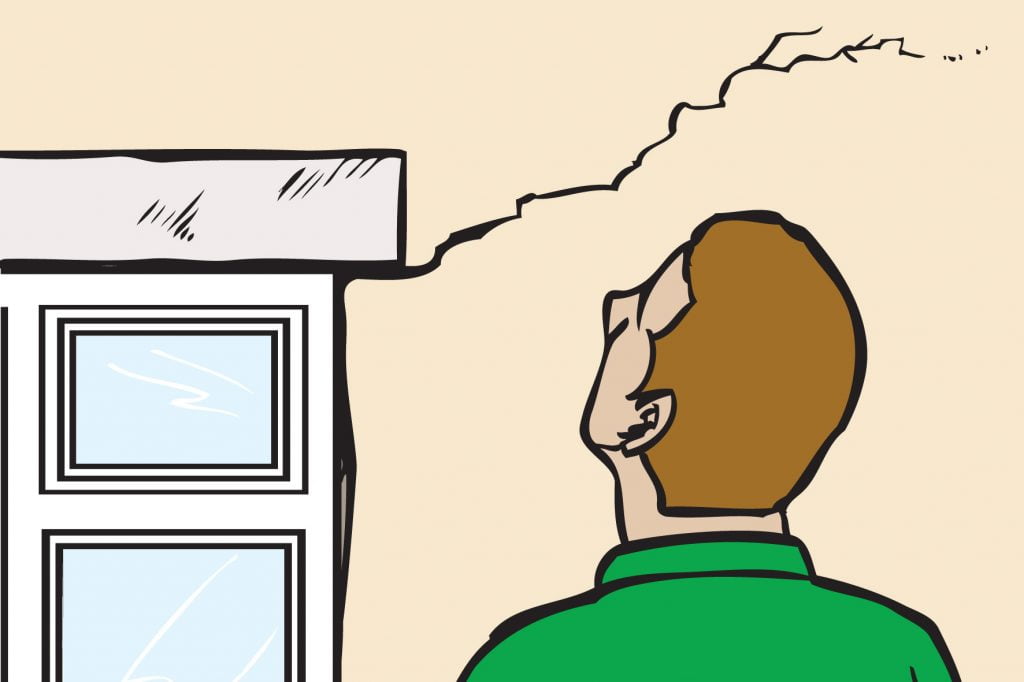 Regularly walk around your property and look up at your roof to check for missing tiles or slates. When it rains heavily grab your umbrella and go outside to make sure your guttering and downpipes are doing their job properly. You want the rain to be discharged into the downspout and down the drains, not running down your walls.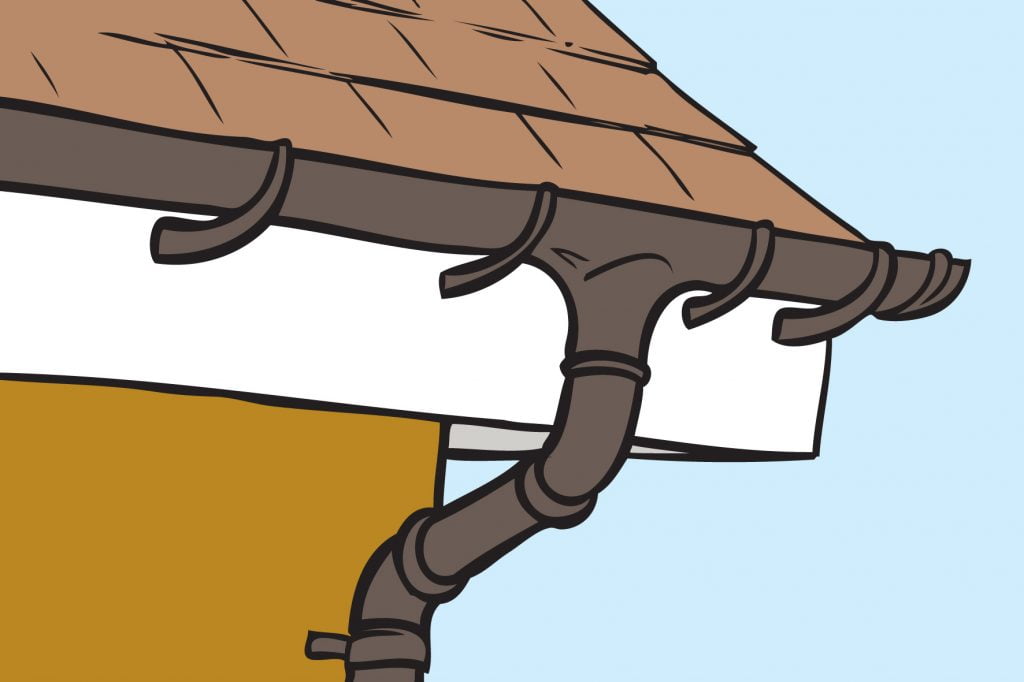 Also, take a look at the external ground levels around the property and make sure they are lower than the internal floor levels. Make sure they slope away from the wall and not towards them because this can cause a build-up of water against the walls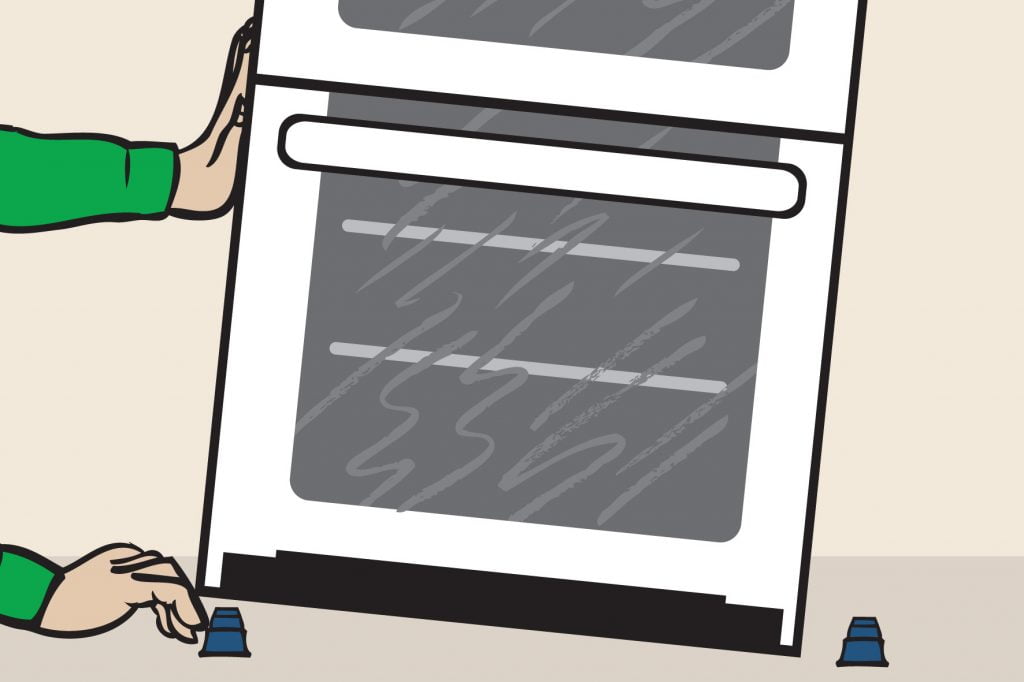 If you have a basement or cellar that floods on a regular basis, raise everything off the floor with bricks or concrete blocks,  to help reduce the risk of damage. This part of your property is a valuable space so to keep it permanently dry, it is worth considering a long-term damp proofing solution by a specialist damp proofing company.
Always remember, prevention is better than cure so regularly inspect and maintain your property.