If you are in the process of purchasing a property in Dorking or anywhere in the UK, it is always very advisable to have a pre-purchase property survey carried out by a chartered surveyor. It is also advisable to have a more in-depth damp, timber and general maintenance survey, including a CCTV drain survey carried out, especially if problems are suspected, If this is done prior to exchanging contracts, it is possible, the cost of any repairs can be deducted from the purchase price.  All of the services offered by Tapco HomeDry are to eradicate and prevent damp, timber decay and woodworm infestation, the problems that cause the most damage to a building.
Tapco HomeDry has been trading continuously since 1971 and are acknowledged as one of London and the Home Counties most thorough and established specialists in treating problems with rising damp, penetrating damp, condensation wood rotting fungi, woodworm, water damage, drain problems including CCTV surveys and structural wall damage. We have carried out surveys and preserved thousands of properties which are now safely protected by a long term Tapco HomeDry guarantee.
If a more in-depth survey has been requested by your lender, home buyer or building surveyor, this may seem like a daunting prospect, especially if you are a first time buyer, but be assured, this is common practice and should not deter you from your purchase. It is important for you to ensure that your new property  is free from any damp and timber defects which could get worse and diminish your investment. Remember, even if such defects are found, this is the time to find them because it is possible you may be able to negotiate a reduction of the purchase price to cover the costs.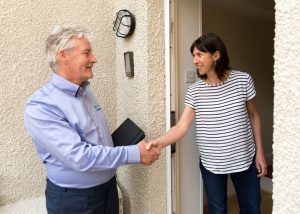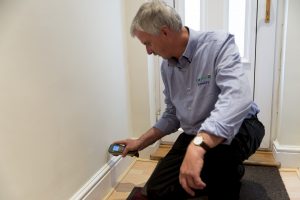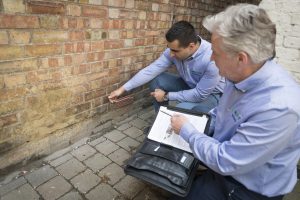 If the vendor has advised you that previous damp proofing or timber treatment has been carried out, which is guaranteed, you or your solicitor are strongly advise you to check exactly which areas of the property have been treated and if the guarantee is valid. Never assume that the entire property is covered and check that the company is still trading.
A Tapco HomeDry Property Care Association qualified surveyor will carry out a thorough survey of the property to tests and determine the exact cause of any defects. We will expose timbers and lift floor boards wherever possible, take random moisture reading, using a calibrated moisture meter and inspect the property externally to check for building defects. You will be issued with a comprehensive, detailed report detailing our findings and what remedial work is recommended, including images and a floor plan
Don't take any risks or shortcuts, your property is most likely the biggest investment you will ever make. We are long term members of the Property Care Association (PCA) and Trust Mark (Government Endorsed Standards). In addition we are a Which? Trusted Trader.For your peace of mind our 20 year guarantee can be protected by Guarantee Protection Insurance (GPI).
Tapco HomeDry also specialise in:Rising Damp eradication. The installation of a new damp proof course, specialist damp proof plastering and refixing joinery timbers
Lateral Damp Penetration. Structurally water proofing the walls below ground (Tanking)
Basement Conversions. Water Proofing basements, cellars and vaults using a Cavity Drain Membrane Systems (CDM) or Tanking
Burst Pipe Water Damage restoration for you and your insurance company
Rain penetration. Carry out repairs and water proof plastering internally and repairing the cause
Condensation and Mould Control (Aspergillus app) using positive and passive ventilation systems
Dry Rot (Serpula lacrymans) eradication and restoration
Woodworm & Wood Rot eradication
Cracked Bricks and Cavity Wall Tie repair
Blocked Drains, CCTV camera surveys and structural resin lining
General property maintenance to stop damp
Our long term guarantee can be protected by Guarantee Protection Insurance (GPI)