Tapco HomeDry Basement Waterproofing in Basingstoke
We are long term members of Trust Mark and a member of the BWA. CHAS accredited contractor. In addition, all of our surveyors are trained to the high standards of the PCA (Property Care Association).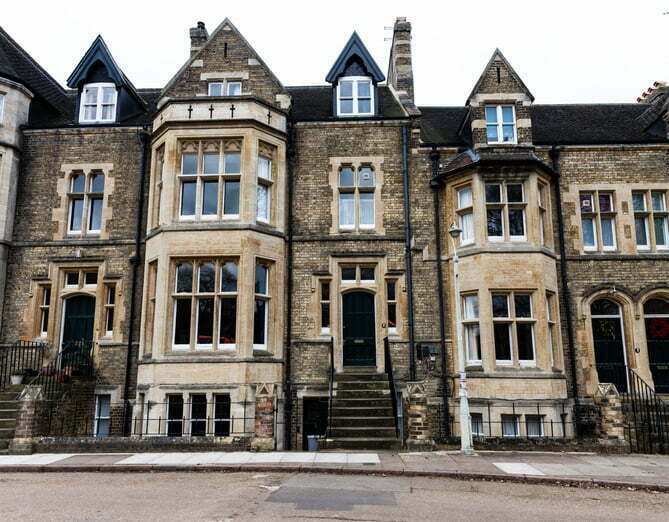 Basement Waterproofing Specialist in Basingstoke
We are the experts in basement waterproofing in Basingstoke. If you are thinking about extending your home into your basement, the first step should always be to waterproof the space. If you aren't sure if your basement is waterproofed and protected, our team can visit your property and carry out a comprehensive survey before delivering our recommendations.
Our team of experts can offer a wide range of basement waterproofing methods that will allow you to expand your home and maximise the space available to you. Basement waterproofing and conversion is the best way to increase the livable space in your home without needing to move house or sacrifice garden space for an extension. Get in touch with our team today to learn how we can help.
Basement waterproofing in Basingstoke
Basement waterproofing is the first step in every basement conversion. It ensures that your basement space is protected from water ingress as a result of hydrostatic pressure. This is different to rising damp and it cannot be addressed with a damp proof course. The only way to stop moisture from getting into your basement is with waterproofing measures.
Luckily, basement waterproofing can be done from the inside, which means no disruptive digging around your home. This is a fast and effective way to achieve a watertight basement space that is ready for conversion into a warm and functional living space. If you skip this step, you run the risk of damaging the conversion with damp, and you may need to rip everything out and start again.
Basement waterproofing methods
There are lots of different methods to help with basement waterproofing. The most common for inside a basement starts with identifying larger gaps where water might be getting into your home. Once these are sealed, we cover the walls and floor with a waterproofing slurry that seals the concrete or bricks and creates an impermeable barrier to moisture. This helps to protect against water that permeates the bricks and concrete due to hydrostatic pressure.
Another highly effective method for basement waterproofing involves laying an impermeable barrier against the walls and floors and sealing this, effectively creating a structure within a structure. We then channel the water towards a pump and remove it from your home. This allows water through the walls and floor, but then traps it and prevents it from staying in your home.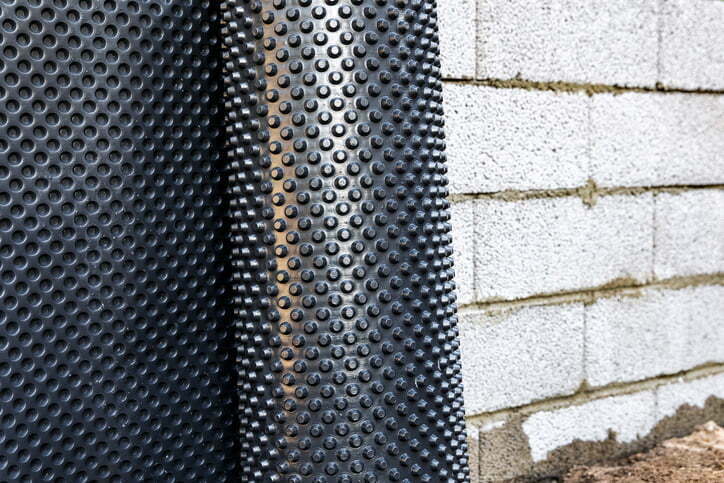 Why choose Tapco Homedry?
We are the experts in basement waterproofing and have been helping Basingstoke residents for the past 50 years. As long-time members of the Property Care Association, all of our work is carried out in accordance with strict industry standards. We are also very proud to maintain an Excellent rating on Trustpilot. We can provide expert advice and support for homeowners that are confused about the waterproofing process.
Do you need to dig into my foundations?
No, thankfully there are ways to waterproof a basement without digging into the foundations. We can waterproof your basement from the inside, which is far less disruptive to residents and their neighbours. Waterproofing from the inside is just as effective and will result in a watertight space that is ready for conversion into a functional living space that is sure to add value to your property.
Do I have to waterproof my basement?
Basements can benefit from waterproofing, even if you have no intention of using the space for a home extension. Moisture anywhere in your home can become problematic, so taking steps to waterproof your basement will always be advisable. It is certainly a requirement if you plan to convert the space into a living space. If you don't waterproof your basement, you risk losing any money you invest in renovations, as water ingress can cause damage to floors, decor and furniture.
Who needs basement waterproofing?
Basement waterproofing should be the first step for anyone considering converting their basement into a functional living space. It will give you the confidence to go forward with decorating the space, secure in the knowledge that your basement is protected from water ingress. If you aren't sure if your basement has been waterproofed in the past, don't leave it to chance, as the cost to correct this after you have decorated could be very high. Remember that waterproofing your basement and converting your basement is likely to increase the value of your property. 
Basement waterproofing will help you to create a warm, comfortable and inviting living space. It can also be recommended even if you only plan to use the space for storage. Damp and moisture in a storage space can lead to mould and mildew forming on your possessions, which could cause extensive damage. If you're ready to start your basement conversion process, get in touch with Tapco Homedry to learn more about our basement waterproofing services in Basingstoke.