Tapco HomeDry Basement Waterproofing in Camberwell
We are long term members of Trust Mark and a member of the BWA. CHAS accredited contractor. In addition, all of our surveyors are trained to the high standards of the PCA (Property Care Association).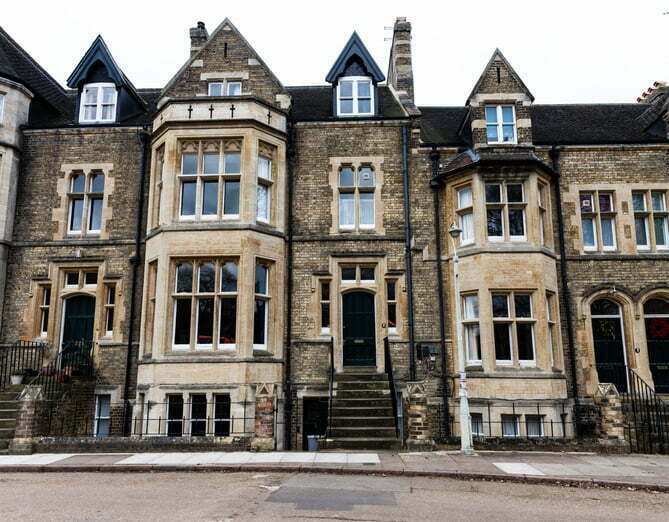 Basement Waterproofing Specialist in Camberwell
Looking for basement waterproofing in Camberwell? The Tapco Homedry team is here to help with all basement waterproofing needs, so you can convert your basement with confidence. Waterproofing is the first step in any basement conversion project, as it will ensure the space is free from water ingress and provide protection from damp, mould and mildew.
If you have a basement in your home, you could vastly increase the size of your property and its value by converting it into a functional living space. Many people are choosing to convert basement spaces, rather than extend into gardens or move houses. The basement conversion is growing in popularity as homeowners look for ways to extract more value from their property. If you're looking for expert basement waterproofing in Camberwell, trust Tapco Homedry to deliver.
Basement waterproofing in Camberwell
Basement waterproofing is sometimes known as tanking. It is an essential step for any basement conversion, but it can also be beneficial even if you don't plan to use the space. Waterproofing your basement will help to protect the space from water ingress, which can lead to mould and mildew. This could easily spread to other parts of your home, or simply leave you with an earthy smell in your home.
With basement waterproofing, you can feel confident that your basement is dry and free from moisture. This will pave the way for a conversion which could allow you to add another bedroom, bathroom, living room, office, gym or cinema to your home. You could also use the space for storage without worrying that your possessions could become damp or mouldy.
Basement waterproofing methods
The methods used for basement waterproofing will vary depending on your home construction and the extent of the water ingress problem. First, we will identify any larger areas where water might be able to get through and block these. Next, we will apply a waterproofing slurry to the floors and walls of your basement to create an impermeable barrier.
Another method for waterproofing a basement space involves placing membranes on the floor and walls that will channel the water towards a pump which will then remove it from your basement. This allows water through the walls and floor, but not into your basement space, effectively creating a structure within a structure. This is a highly effective method for dealing with the issue of hydrostatic pressure.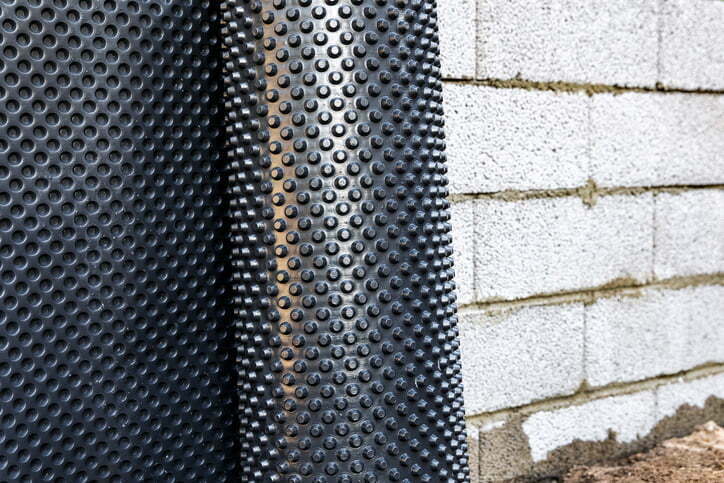 Why choose Tapco Homedry?
We're the experts in basement waterproofing and have been for the past 50 years. As long-time members of the Property Care Association, we're proud to ensure that all of our work is carried out in line with strict industry standards. We have also maintained an Excellent rating on Trustpilot and are trusted by countless Camberwell homeowners to carry out important work such as basement waterproofing.
Can basement waterproofing fail?
Yes, it certainly is possible for basement waterproofing to fail, usually because of a shift in the building structure. This can happen following seismic activity, due to subsidence, or as a result of damp in the rest of your home causing issues. If your basement has been waterproofed in the past but you aren't sure if you're still protected, book a survey with our team to confirm.
We also wouldn't recommend DIY methods for waterproofing a basement, simply because there is so much that could go wrong. Always trust this type of job to the experts so you can be confident in the results.
Can you waterproof the inside of a basement?
Yes, it is possible to waterproof a basement from the inside. Many people are familiar with the damp proof course treatment that helps to protect homes from rising damp. This treatment is not effective for basements due to the presence of hydrostatic pressure, which forces moisture from the ground through the small pores in your building structure. To prevent this, we waterproof a building from the inside, which means you don't have to put up with the disruption of deep excavations around your home. 
Who needs basement waterproofing?
You should consider professional basement proofing before any building or renovation work is carried out on your basement. If you go ahead without waterproofing the space, even a basement that seems dry can quickly become damp once you have put down flooring and decorating. You run the risk of wasting your investment if you have to remove everything to complete the waterproofing process and start again. You could also lose possessions due to damp and mould.
We wouldn't recommend DIY methods for waterproofing a basement as there is so much that can go wrong. When it comes to getting the basics right, we recommend trusting this step to the professionals so that you can enjoy complete peace of mind that your basement conversion is watertight and secure.