Tapco HomeDry Basement Waterproofing in Ilford
We are long term members of Trust Mark and a member of the BWA. CHAS accredited contractor. In addition, all of our surveyors are trained to the high standards of the PCA (Property Care Association).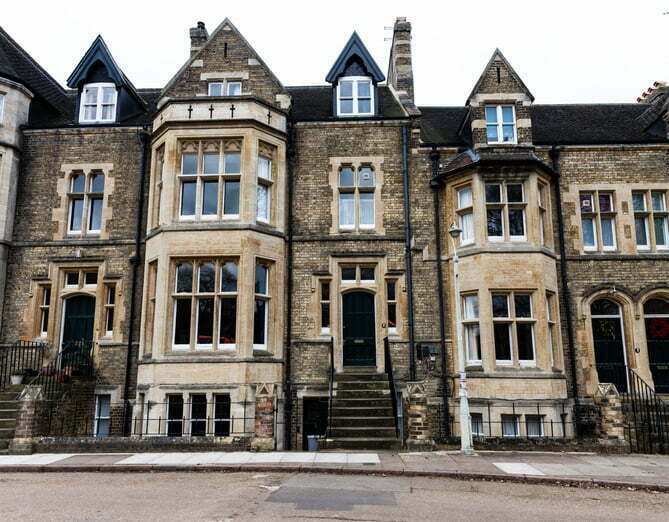 Basement Waterproofing Specialist in Ilford
For the past 50 years, we have been helping the residents of Ilford and the surrounding areas to transform their homes with fast and effective basement waterproofing. Our skilled and experienced team can carry out an extensive survey to determine the best type of basement waterproofing for your needs. If you want to uncover more space in your home, we recommend basement waterproofing for a wide range of purposes.
Waterproofing your basement is one of the best ways to protect the space against water ingress from the surrounding ground. As it is below ground level, a damp proof course will not be effective in stopping damp, mould and mildew growth. Professional waterproofing is the best course of action before renovation works begin as this is the best way to protect your investment.
Basement waterproofing in Ilford
Looking for professional basement waterproofing in Ilford? Tapco Homedry offers a wide range of waterproofing services to assist you in your conversion plans. We can assist with basement conversion that will enable you to maximise the space in your home. Basement conversions are growing in popularity as a way to increase living space without moving home.
Basements are not commonly waterproofed during the construction process, and if you live in an older property, any damp proofing measures may now be out of date. To counter this, we can provide a comprehensive waterproofing service that will allow you to make your basement warm, comfortable and free from damp or mildew. Even if you only plan to use your basement for storage space, you can benefit from waterproofing.
Waterproofing will not protect from the dangers of flooding, so if you live in a high risk area, this will need to be considered as part of your waterproofing service. We can advise on the best way forward if you live in an area that is likely to flood in the future.
Basement waterproofing methods
There are a few different methods for waterproofing a basement after it has been constructed. It's a common misconception that you need to waterproof a basement from the outside, and this means digging into your foundations. This isn't the case and we can successfully waterproof your basement from the inside using a variety of methods.
The most common method for waterproofing a basement from the inside is to use a waterproofing slurry applied to the walls and floor to create a barrier that will not let moisture into your basement. We can also use impermeable membranes that channel the moisture towards a pump that can then remove this from your basement. Both methods are effective and we can advise you on the best one for your needs.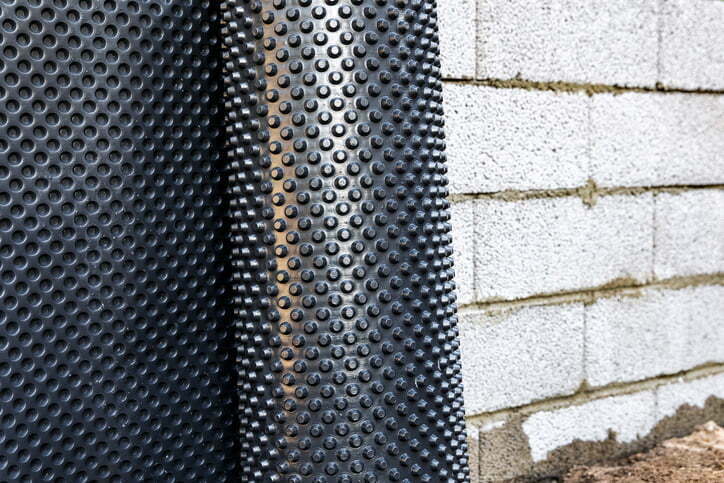 Why choose Tapco Homedry?
We are the experts in basement waterproofing in Ilford. Our expert team has helped countless Ilford residents to make the most of the space in their homes with professional basement waterproofing. As long-time members of the Property Care Association, all of our work is carried out to the highest possible standards. We are also proud to maintain an Excellent rating on Trustpilot.
Can I waterproof my basement from the inside?
Yes, it is certainly possible to waterproof your basement from the inside. This means that you can avoid the need for deep excavations around your home that would be disruptive to you and your neighbours. We can successfully waterproof your basement from the inside by coating the walls and floors with special materials that will keep moisture out. We can also advise on ventilation to prevent damp from condensation building up in your space.
Is basement damp proofing the same as waterproofing?
Damp proofing is the process where the cavity wall of your home is protected against water ingress. This method cannot protect against hydrostatic pressure, which is water being forced through the tiny pores in your home's building materials by the pressure of the earth. Damp proofing is excellent for above ground to prevent rising damp, while waterproofing will help to prevent water ingress as a result of hydrostatic pressure.
Who needs basement waterproofing?
You should consider basement waterproofing before doing any further renovation work on your basement or cellar space. Skipping this step will risk any further investment in the space and could result in damage to floors, wallpaper, paintwork and furniture. If you are converting a basement into a living space such as a bedroom, second lounge, gym, office or cinema, you will need basement waterproofing measures.
We are proud to assist Ilford residents with their waterproofing needs. Even if the basement is already damp, we can help to implement measures to stop moisture ingress and remove existing moisture from the space. This will leave you with a space that is ready for renovation. Your basement will be warm, dry and protected against moisture damage.