Tapco HomeDry Basement Waterproofing in Wimbledon
We are long term members of Trust Mark and a member of the BWA. CHAS accredited contractor. In addition, all of our surveyors are trained to the high standards of the PCA (Property Care Association).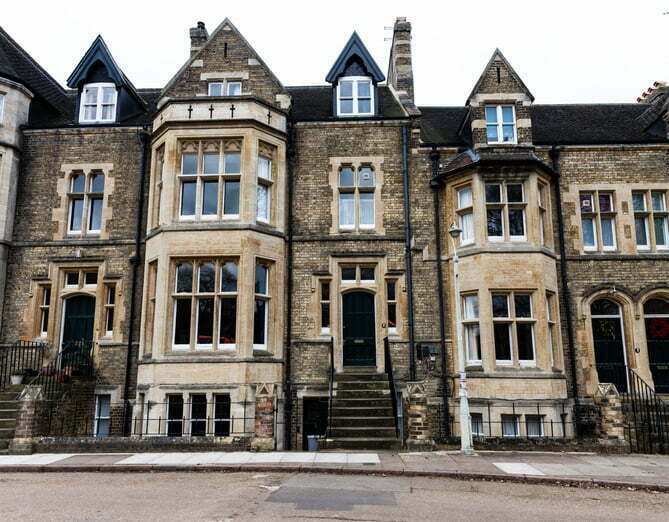 Basement Waterproofing Specialist in Wimbledon
Discover more space in your home with professional basement waterproofing from Tapco Homedry. We're the local experts in basement waterproofing in Wimbledon. If you're looking to convert your basement, the first step is to ensure it is watertight and protected from water ingress. We can help you to achieve this. Get in touch with our team today to arrange a home survey.
Basements are common in properties throughout Wimbledon, but not all of them are ready for habitation. A basement needs to be properly waterproofed before you can turn it into a cosy living space. Even basements converted for storage need to be properly waterproofed to protect your possessions from damp, mould and mildew.
Basement waterproofing in Wimbledon
As your local basement waterproofing experts, we can help you to choose the right method for protecting your basement space from water ingress. We only use the latest tools and techniques to achieve incredible results without the need for deep excavations around your home. We can waterproof from the inside, which is faster and just as effective.
If your basement is damp or musty, we can help turn it into a functional living space that adds value to your home. The most common uses for basement spaces include secondary living spaces, guest bedrooms, home offices, gyms, cinemas or simply making space for additional storage. Waterproofing the space will ensure it remains warm and comfortable, all year round.
Popular waterproofing methods
Most people are familiar with damp proof courses, which is a popular method for preventing rising damp in homes. However, this method isn't great for basement spaces because it is below ground level. This means the pressure from the surrounding earth will force water through small pores in the brickwork, penetrating even concrete. This is a process known as hydrostatic pressure.
Without waterproofing, the water will seep through slowly, pooling in the lowest point in your basement and resulting in damp, humid and mouldy conditions. The only way to avoid this is by coating the walls and floor with a protective layer and then using dehumidifiers to dry out the space to make it more comfortable.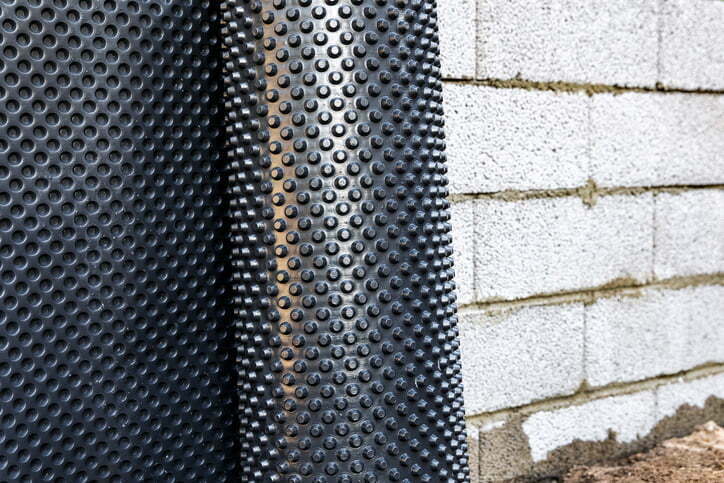 What happens if you don't waterproof your basement?
If you go ahead with a basement conversion without waterproofing first, you run the risk of losing your investment. Water will continue to seep into your basement, which can cause flooring to warm, damage paintwork, and make your furniture and possessions mouldy. It can also make the space difficult to keep warm, which will make it an unpleasant space to be in. To counter this, we recommend waterproofing before conversion work begins.
How can I waterproof my concrete basement?
Yes, you can and should waterproof a concrete basement. While the concrete might look solid, small cracks will leave space for moisture to get through. While it might look dry, moisture will build up, creating the ideal damp conditions for mould and mildew to thrive. Basement waterproofing can help to prevent this.
Can you waterproof the inside of a basement?
Yes, it is certainly possible to waterproof the inside of a basement. This is a popular method for retro-fitting older basement spaces that either haven't been waterproofed, or were waterproofed using outdated methods. Instead of digging into your foundations from the outside, we can simply waterproof the space from the inside by creating an impermeable barrier.
How do you waterproof a basement space?
To waterproof a basement, we first have to identify any larger spaces where moisture might be getting through an seal them using a range of methods. Next, we apply a cementitious structural waterproofing slurry to the walls and floor of the basement and allow this to dry. Once dried, this layer provides complete protection against moisture. You can then begin decorating your basement with confidence that your space will not become damp or mouldy.
Another method for waterproofing a basement space involves using high-density, polyethylene studded membranes on the walls and floor of your basement. This will allow moisture to move through channels in the membranes where it can be taken to a pump and removed from your basement. If you live in an area with a high water table, this can be very effective for long-term waterproofing.