Tapco HomeDry Damp Proofing in Hayes, London
We are long term members of Trust Mark and a member of the BWA. CHAS accredited contractor. In addition, all of our surveyors are trained to the high standards of the PCA (Property Care Association).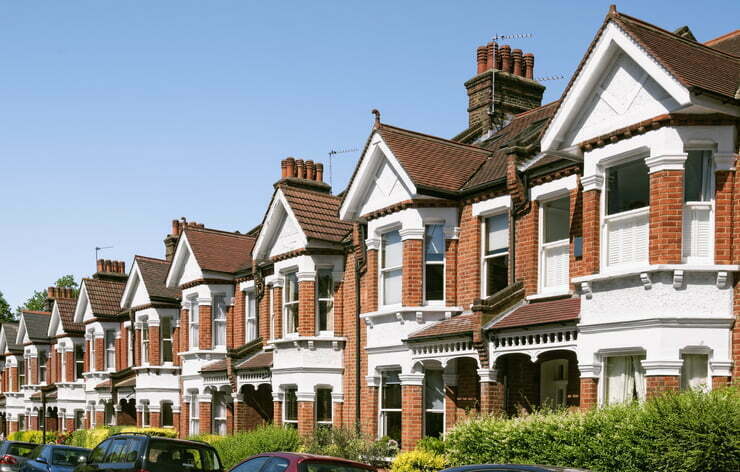 Damp Proofing Specialist in Hayes, London
For the past 50 years, Tapco Homedry has been helping the residents of Hayes, London to get rid of their damp problems and restore their properties. We offer a wide range of damp proofing services, including damp surveys to help you get to the heart of the problem. With fast intervention from our team, we can quickly diagnose and remedy your damp problem so it isn't able to cause further damage.
Our highly skilled and experienced team is waiting to take your call. The first step is to arrange a damp survey so we can assess the extent of the damage, the likely cause, and the steps required to put things right again. At every step in the journey, we will ensure you have the information you need to make an informed decision. Get in touch today to learn how we can help rid your home of damp.
Looking for damp proofing in Hayes, London?
For the past 50 years, the residents of Hayes, London have turned to Tapco Homedry for assistance with their damp proof courses and other damp proofing measures. We offer advice, support and remedies for commercial and residential property owners who need assistance with moisture ingress. 
We help with existing damp proof courses that have failed, alongside offering guidance for new builds and support to homeowners who are converting basements or building extensions. As proud long-time members of the Property Care Association, all of our work is completed to the highest possible standards, in line with industry regulations. You can trust Tapco Homedry to provide personalised support and bespoke recommendations that will enable you to deal with the damp problem in your home or business. 
What is damp proofing?
Damp proofing helps to protect properties from moisture ingress which can cause a wide range of problems. The most popular form of damp proofing is a damp proof course. This is  a chemical barrier that helps to prevent moisture from passing through the outer walls of your property. It's a highly effective method, but it can fail over time, particularly if the original installation was done poorly.
Damp proofing has been a requirement in all new builds since 1875, but the standard of work can vary. It's also possible for the DPC to fail over time. And damp can also be caused by other issues besides rising damp. During a damp survey, we can assess the extent of your damp problem and determine the likely cause. We will then create a plan of action to help rid your home of excess moisture and damp.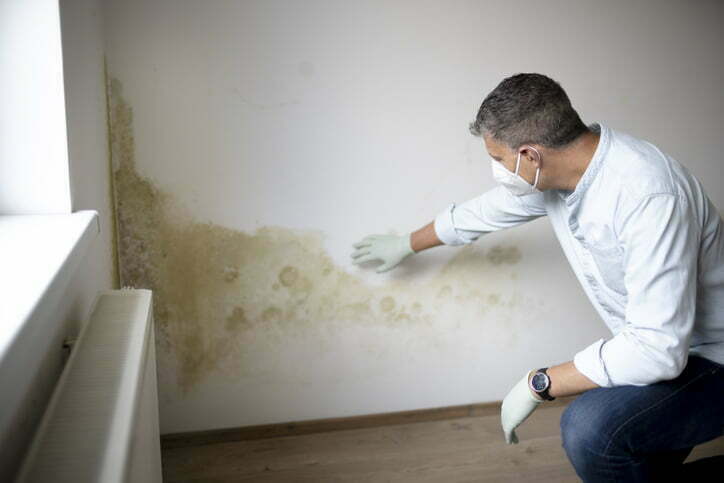 Why trust Tapco Homedry?
We are your local experts in damp proofing. We've helped many residents of Hayes, London to remedy their damp problems and restore their properties. As long-time members of the Property Care Association, all of our work is carried out to the highest possible industry standards. This is why Hayes, London residents trust us with their damp proofing needs.
How do you spot the signs of damp in your home?
Property owners can protect their investments by learning to spot the early signs of damp in their home. The sooner you spot the signs, the less likely you are to have to deal with more extensive damage. Damp can lead to other structure problems, including cavity wall tie failure, which can be very expensive to fix.
The most common signs of damp in a property include:
A musty or earthy smell

Peeling wallpaper or flaky paintwork

Mould on walls and furniture

Walls that are cold to the touch

Warped floorboards

Discolouration on walls, floors or ceilings
If you spot any of these signs, contact our team to learn more about a damp survey.