Tapco HomeDry Damp Proofing in Liphook
We are long term members of Trust Mark and a member of the BWA. CHAS accredited contractor. In addition, all of our surveyors are trained to the high standards of the PCA (Property Care Association).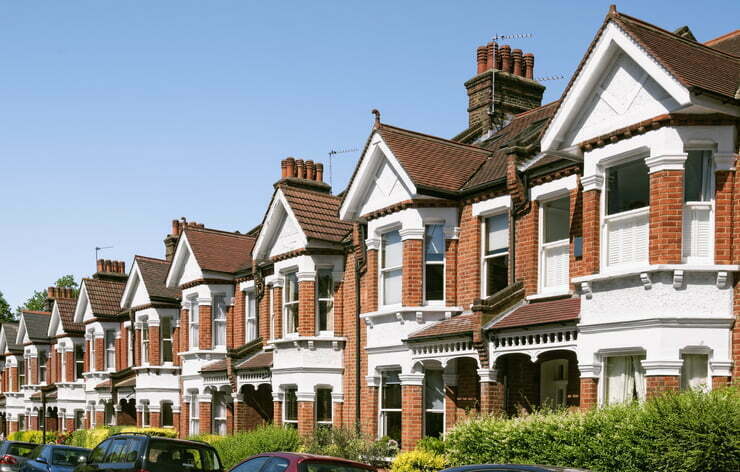 Damp Proofing Specialist in Liphook
For the past 50 years, Tapco Homedry has been providing damp proofing in Liphook and the surrounding areas. As a leading damp proofing provider, we have the skills and experience to approach any damp proofing challenge, no matter how complex. Damp is a significant issue for homeowners that can lead to a cascade of further issues, including damage to your cavity wall ties.
Damp proofing will make your home safer and more comfortable. A damp home is harder to heat and can create the perfect conditions for mould to thrive. Mould can lead to a wide range of health problems, particularly for the young, old and those with respiratory conditions. Whether you're looking for a one-off treatment or an ongoing maintenance plan, our team can provide the best solution to suit your needs.
Looking for damp proofing in Liphook?
Tapco Homedry provides a comprehensive range of damp proofing services throughout the Liphook area. Whether you're dealing with mould, condensation or rising damp, our experienced team of experts can provide lasting protection and peace of mind to ensure your property is safe and secure.
We assist with every stage in the damp proofing process. For example, we can help to remedy an existing damp proof course that has failed over time, or we can install a new damp proof course when you are converting a basement or building an extension. We also advise on the best options for damp proofing for new build homes.
What is damp proofing?
Damp proofing is the process of preventing moisture or water from entering a building structure through walls and floors. It involves sealing wall cavities, creating barriers between walls, floors and ceilings, and treating the outside of the building. This helps to protect against structural damage caused by water ingress while reducing the chances of mould build-up which can be harmful to your health if not treated properly.
We use a range of methods to effectively damp proof your property, including damp proof courses, basement tanking and  chemical treatments. Our team of specialists can identify and treat the source of any damp problems you may be experiencing in your Liphook property. In short, damp proofing is essential in preventing serious structural damage and protecting against mould growth.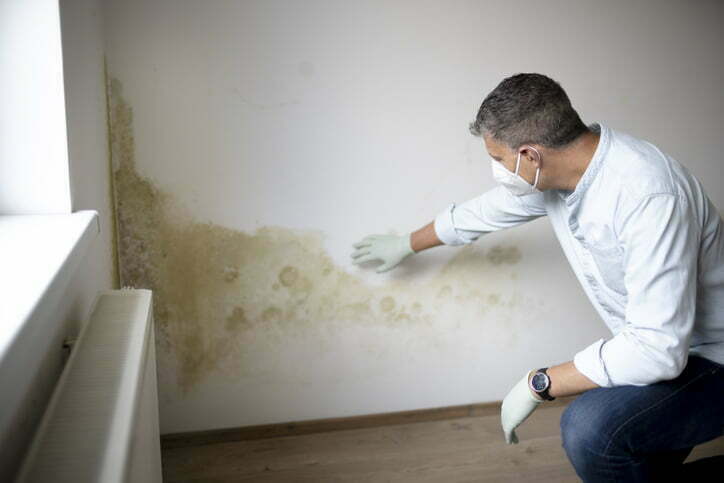 Why Trust Tapco Homedry?
At Tapco Homedry, we understand how important it is to protect your property against excess moisture which is why we strive to provide top-quality products at competitive prices. We offer comprehensive survey services as well as detailed treatment plans that are tailored to fit each customer's specific requirements. 
All our work is carried out by experienced professionals who use state-of-the-art technologies such as thermal imaging systems to identify moisture quickly and accurately, meaning we can resolve even the toughest cases. So whatever type of damp problem you have – whether it's rising damp, penetrating or condensation – you can trust Tapco Homedry for a stress-free experience and long-term protection from excess moisture.
How to Spot the Signs of Damp
It's important to be aware of the signs of damp so you can act quickly before any serious damage occurs. Some common indicators include discoloration on walls or floors; musty smells; peeling wallpaper; white powdery deposits; wet patches near windows and doors etc. 
If you notice any changes in your home that could point towards possible dampness, it's best to call a professional immediately so they can assess the situation and provide an effective solution. Your damp problem might not be caused by rising damp from the ground. It could also be a ventilation problem, or it could be damp entering your property from above through a cracked roof tile.