Tapco HomeDry Damp Proofing in North London
We are long term members of Trust Mark and a member of the BWA. CHAS accredited contractor. In addition, all of our surveyors are trained to the high standards of the PCA (Property Care Association).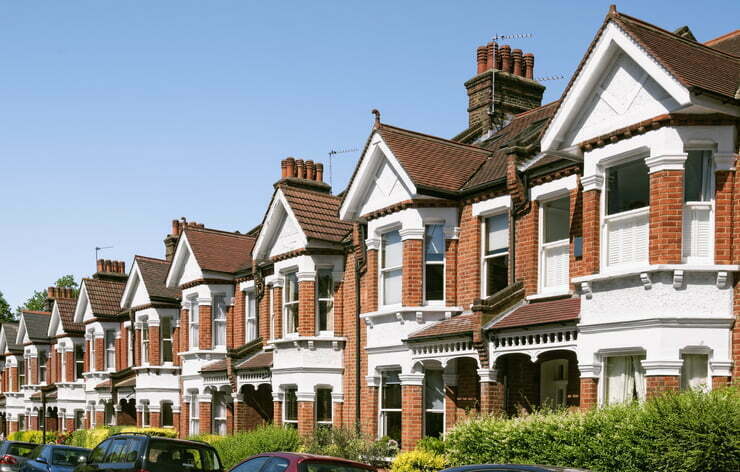 Damp Proofing Specialist In North London
Damp proofing is an important process for homeowners to consider. It helps to prevent the growth of mould, mildew and other damaging bacteria, which can cause structural damage and health problems for those living in the property. Damp proofing involves waterproofing a property so that water cannot penetrate the walls or floors and create damp patches.
Properties in London are susceptible to damp whether they are older properties or new-builds. Poor draining around a property is often to blame for damp patches, as it stops the water from draining away. The British weather is unpredictable and when rain persists, combined with a lack of proper maintenance to your property's drainage system, can quickly cause damp to appear in areas you least expect.
Damp proofing in London explained
If you have an older property in North London that's beginning to show signs of damp, it's important to arrange a damp survey so you can understand the extent of the damage.  Faulty gutters, blocked air bricks, and old/damaged tiles can all affect the structural integrity of your property. If damp is found within walls or floors, a damp proof course can be installed to prevent further damage from occurring.
The process for installing a damp proof course involves injecting chemical treatments into the walls which prevents water from entering. This protective membrane is one of the most effective ways to prevent damage to your property from damp.
If you're a homeowner in North London, it's important to understand the risks associated with damp and if you're concerned about damp entering your property, contact a qualified damp proof specialist for advice. They will be able to provide an initial survey and suggest the most appropriate course of action to help protect your home from future damage.
How does damp proofing protect properties?
Damp proofing helps to protect your property from the risk of long-term damage and offers peace of mind that you're living in a healthy environment. With damp proofing, moisture is blocked from entering walls or floors which prevents water damage, mould growth, rotting wood, efflorescence (salt deposits) and rising damp.
Damp is not only unsightly, but it is also a health hazard and can cause structural damage. It is important to get a damp proof course installed so that you can protect your property from further damage. Damp proofing in North London is an essential process for homeowners in the area, as the risk of damp damage and mould growth increases due to poor drainage and weather conditions.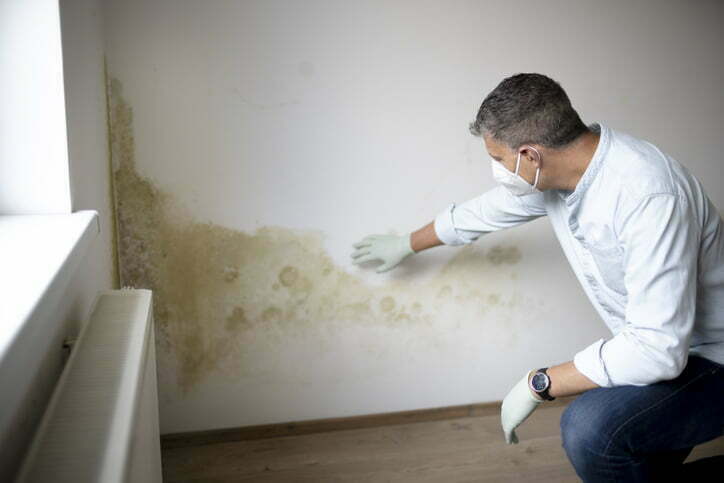 Why choose Tapco Homedry?
At Tapco Homedry, we offer a range of damp proofing services to protect your property from the effects of damp including damp surveys and installations. Our specialist team use the latest products and techniques combined with the highest level of expertise to ensure your home is safe from water damage. We can also assist during building works such as basement conversions to help avoid problems arising in the future.
What are the signs of rising damp?
Rising damp is one of the most common forms of damp in properties, especially in older homes. It occurs when water starts to rise up through walls or floors, creating a musty smell and unsightly patches on interior walls or flooring. If you spot any signs of rising damp such as:
stained or peeling wallpaper,

crumbling plasterwork,

rotting skirting or floorboards,

walls that are cold to the touch,

moisture on windows,

blistering or flaking paint,

or musty smells.
It is important to contact a damp proof specialist straight away for advice. They will be able to identify the problem and suggest the most suitable solution such as installing a damp proof course or other treatments.