Tapco HomeDry Damp Proofing in North West London
We are long term members of Trust Mark and a member of the BWA. CHAS accredited contractor. In addition, all of our surveyors are trained to the high standards of the PCA (Property Care Association).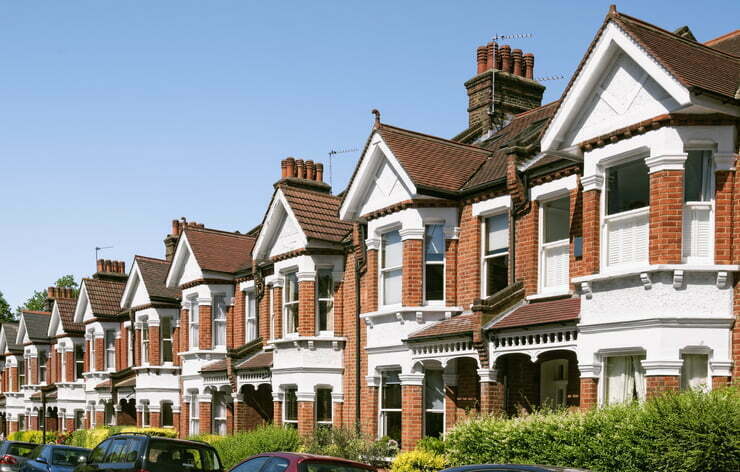 Damp Proofing Specialist In North West London
Damp is a common problem that affects many homeowners throughout North West London. It can occur in a variety of ways, including rising damp, condensation, and leaking pipes. Fortunately, there is a range of solutions available to help combat the problem. 
Damp proofing is one popular solution for tackling damp in North West London. This involves creating a physical barrier between the property and any damp-causing moisture sources. Other recommendations such as changes to the way you use your home can also help to prevent damage from damp.
When it comes to damp proofing, there are various methods available. A common option is to install a damp-proof course, which forms an impermeable layer when correctly applied. This can help reduce the amount of moisture entering your property and stop any existing damp from spreading. Alternatively, chemical damp-proofing treatments can be used in.
Damp proofing in North West London explained
Some properties are more likely to suffer from damp than others. However, no property is ever really safe from the potential. The United Kingdom has a climate that enables damp to take hold in properties, so new and old homes are both at risk.
Damp proofing in North West London can help to protect your property. The process involves creating a physical barrier between the property and any moisture sources, preventing them from entering the home. This often requires special techniques and materials, such as waterproof membranes, damp-proof courses (DPCs), and even chemical treatments.
How does damp proofing help?
There are a number of benefits to damp proofing in North West London. It helps to prevent the damage that damp can do to a property, including wet rot and mould growth. This not only has an aesthetic effect, but it can also affect the structural integrity of the building itself. Damp proofing also reduces the likelihood of rising damp, which can be difficult to spot until it has done extensive damage to your property.
Damp is a health hazard to those living in the property, particularly the young, old and those with breathing difficulties. The presence of damp can also make your home more difficult to heat, which can increase your energy bills. And finally, damp can also impact the sale of a property as it would be highlighted in a survey. If you're preparing to sell your home, ensuring it is free from damp is a good place to start.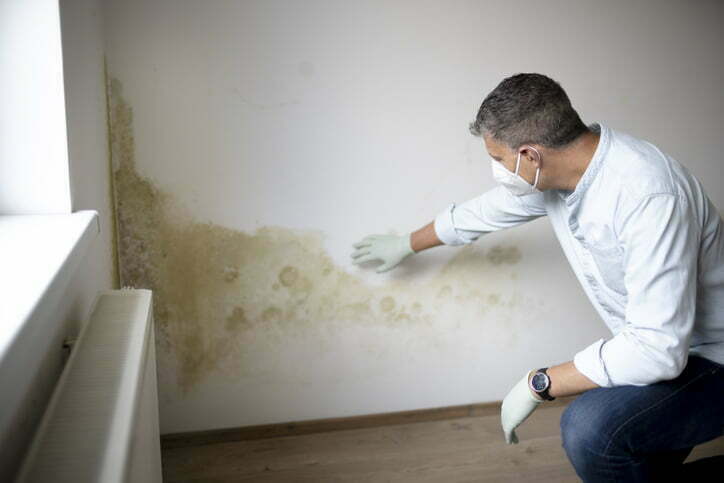 Why choose Tapco HomeDry for damp proofing?
When it comes to tackling damp in North West London, it's important to contact a specialist. They can help identify the root cause of the problem and advise on the best course of action. 
This could range from simple changes such as improving ventilation to more complex solutions such as installing a physical barrier between your home and the exterior. This is known as a damp proof course. If you need help tackling your damp problem in North West London, get in touch with Tapco Homedry today.
What are the first signs of damp?
The key to successfully damp proofing your property is to identify the signs of damp early. The most common culprits are mould and mildew, which can appear on walls, floors and furniture. Other indications include:
Discoloured patches on walls

Peeling wallpaper or pain

Musty smells

Dark stains on walls or on soft furnishings and possessions

Condensation forming on windows

Walls that are cold to touch

Rotting skirting boards and floorboards
If you spot any of these signs, this could indicate that your property has a damp problem. We recommend a comprehensive damp survey to determine what damp proofing steps are necessary to help.