Tapco HomeDry Damp Proofing in Richmond upon Thames
We are long term members of Trust Mark and a member of the BWA. CHAS accredited contractor. In addition, all of our surveyors are trained to the high standards of the PCA (Property Care Association).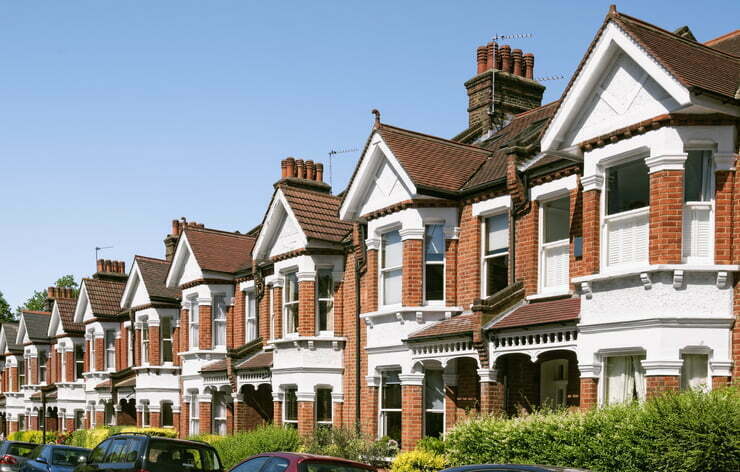 Damp Proofing Specialist in Richmond upon Thames
Are you looking for reliable damp proofing services in Richmond upon Thames? If so, Tapco Homedry is the leading provider of specialist damp proofing solutions. We have a team of highly experienced and qualified surveyors who can help identify any areas in your property that are affected by damp, as well as provide effective treatments to prevent further damage.
Our comprehensive range of products and services include rising damp treatment, condensation control systems, tanking and basement waterproofing. With over 50 years' experience providing quality service to homeowners across London and the South East, we are confident we can provide the best solution for your needs.
Looking for damp proofing in Richmond upon Thames?
Damp proofing is the process of preventing moisture from entering and damaging a property by using waterproofing membranes, chemical damp proof courses and other specialist treatments. Damp can cause serious damage to your home over time and lead to costly repairs if left untreated, so it's important to get any signs of damp identified as soon as possible.
Our damp proofing services include a survey to identify the cause of the problem, a full report, and then all remedial work to restore your property. This could include the installation of specialist damp proofing membranes, tanking and/or condensation control systems. Our work includes repair to existing damp proof courses, installing damp proof courses in new properties, and advising on the best course of action for basement conversions and extensions.
What is damp proofing?
Damp proofing is a range of treatments that can be used to protect your property from moisture. These treatments include installing damp-proof membranes and chemical damp-proof courses, as well as other specialist methods such as tanking and basement waterproofing. The type of treatment you'll need will depend on the severity of damp in your home and the underlying cause. Our experienced surveyors can help identify this for you and recommend the best solution.
The most common treatment for damp is repairing or installing the damp proof course. This is a chemical treatment that will create a barrier to prevent moisture from getting into your house. We can also advise on the best ways to draw existing moisture out of your property and then address the cosmetic issues related to damp. If you have issues with moisture control in your home, we might advise adding more ventilation or investing in dehumidifiers.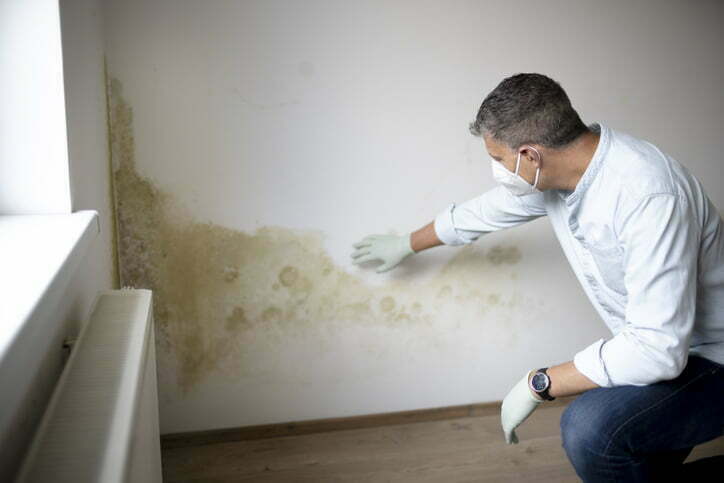 Why choose Tapco Homedry?
We're the experts in damp proofing in Richmond upon Thames. For the past 50 years, we've been helping our customers to take control of damp problems and stop damage to their properties. This essential service is also required to safeguard the health of residents, as damp can lead to many complex health problems. We use the latest technology, tools and materials to quickly address the issue of damp so you can get back to enjoying a warm and pleasant property.
How do you spot the signs of damp?
Learning to spot the signs of damp can help you to address the problem before it becomes more widespread and damaging. Damp often seems worse in the winter months because it's colder, but learning to look out for the telltale signs of damp in the summer months can help you to stop the problem from becoming more widespread.
The most common signs that you may have a problem with damp include discoloured walls or wallpaper, black mould patches and condensation in rooms without proper ventilation. You may also notice that outside walls are cold to the touch and your property is difficult to keep warm, even with central heating. Other indicators include crumbling masonry, rotting window sills and warping floorboards.