Tapco HomeDry Damp Proofing in Sussex
We are long term members of Trust Mark and a member of the BWA. CHAS accredited contractor. In addition, all of our surveyors are trained to the high standards of the PCA (Property Care Association).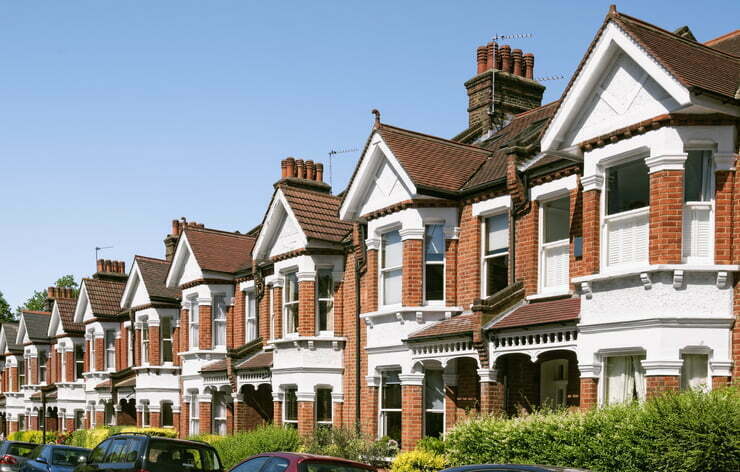 Damp Proofing Specialist In Sussex
Tapco Homedry is the leading provider of damp proofing services in Sussex and the surrounding areas. Damp is a common problem that can affect any property, regardless of age or location. 
Tapco Homedry is experienced in dealing with all kinds of damp issues and can offer a range of solutions to suit your home. Using advanced techniques, such as cavity wall insulation, damp proof membranes and chemical injection systems, we can provide you with effective protection against rising damp and the widespread damage this can cause.
Damp proofing in Sussex explained
Damp proofing is standard in all new properties, but it isn't uncommon for this to fail. If you're experiencing rising damp, it could be due to an old or damaged damp proof course. If this is the case, Tapco Homedry can provide you with a new one that meets industry standards and regulations.
If you've already had damp proofing in place, but it has failed, we can also help. Our team are experienced in dealing with all kinds of damp issues and can provide an array of solutions to suit your needs. From re-injecting the existing damp proof course to installing a new membrane or chemical injection system, Tapco Homedry can provide a wide range of solutions to meet your needs.
How does damp proofing work?
Damp proofing works by creating a barrier between the property exterior and the interior. This is done with materials such as damp proof membranes, which are laid underneath floors or around outside walls, to help prevent moisture from entering the building. Chemical injection systems are also available, which involve injecting a water-repellent chemical solution into the masonry to help protect the property. We can also help to identify the cause of the damp, or the reason that your existing damp proof course failed. This could include poor draining or broken pipes.
Our team are experienced in dealing with all kinds of damp issues, so you can trust Tapco Homedry to provide an effective solution for your property. We always use the most up-to-date techniques and materials, ensuring that your home is properly protected against rising damp. Get in touch today to arrange a no-obligation quote and make an informed choice about your home.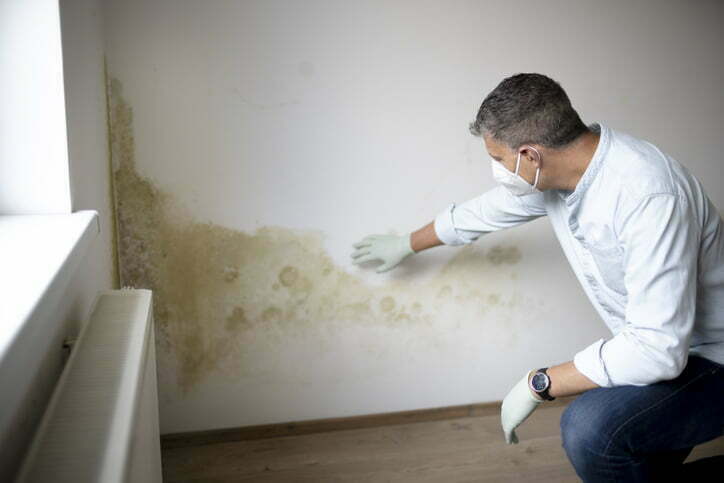 Why choose Tapco Homedry?
Tapco Homedry is the leading provider of damp proofing in Sussex, so contact us today to discuss your individual needs and find out how we can help. Get a free quote now and take the first step towards solving your damp problem once and for all. 
We can help at any stage in the building process and can also repair faulty damp proof courses in existing properties. If you are extending your home or converting your basement, we recommend adequate waterproofing to protect your investment. Get in touch with our friendly and helpful team to learn more.
What does damp look like?
Damp is often difficult to spot in the early stages, as it might only be visible in lesser-seen parts of your home such as below floorboards and behind furniture. Damp can manifest itself in many different ways, including peeling wallpaper, wet patches on walls or damage to plaster. It's important to act fast when you notice signs of damp as this can cause serious structural damage if left untreated.
If you're unsure whether you have a damp issue, it's best to get an expert opinion from our team. While you might be able to address the cosmetic issues on your own, you need to address the underlying problem if you want to get rid of damp for good. Without this important step, the damp could return.