Tapco HomeDry Cellar Waterproofing Experts
We are long term members of Trust Mark and a member of the BWA. CHAS accredited contractor. In addition, all of our surveyors are trained to the high standards of the PCA (Property Care Association).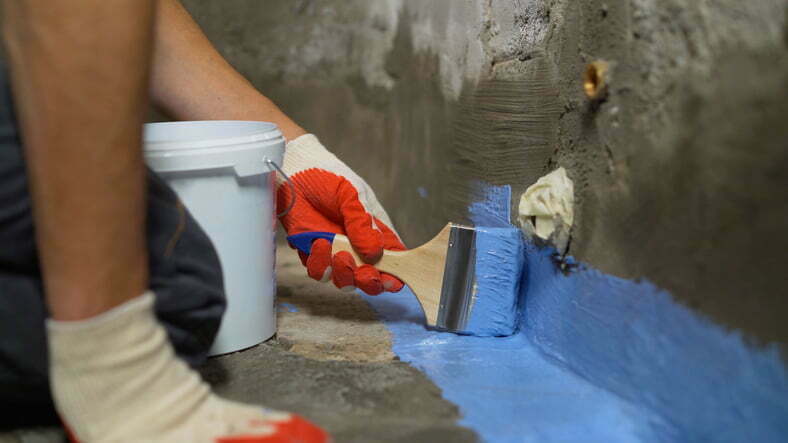 Cellar Waterproofing in London
Before you convert your cellar into a functional living space, you need to make sure it is properly waterproofed. Cellar waterproofing is an essential step in any below ground conversion as it will help to protect the space from water ingress, damp and mould buildup. At Tapco Homedry, we are the experts in cellar waterproofing for residential and commercial properties.
If you want to waterproof your cellar but aren't sure where to begin, our team can help. Get in touch today to arrange a home survey so we can offer the best recommendations for your property.
Cellar waterproofing explained
Homes are usually protected from moisture by using a damp proof course. This is a chemical sealant that prevents water from passing through the external structure of your home. However, this method is not as effective for basement spaces as it it below ground and therefore subject to hydrostatic pressure. This occurs when the pressure from the surrounding earth forces moisture through the small pores in the foundations of your home and into your basement space.
The only way to prevent this is by choosing non-porous building materials, or by installing cellar waterproofing measures. This could include painting the walls and floors with a waterproofing slurry, or using impermeable membranes to create a barrier between the moisture and the inside of your basement room. We can help you to choose the right cellar waterproofing method for your needs.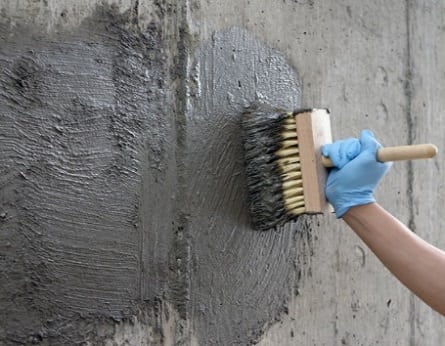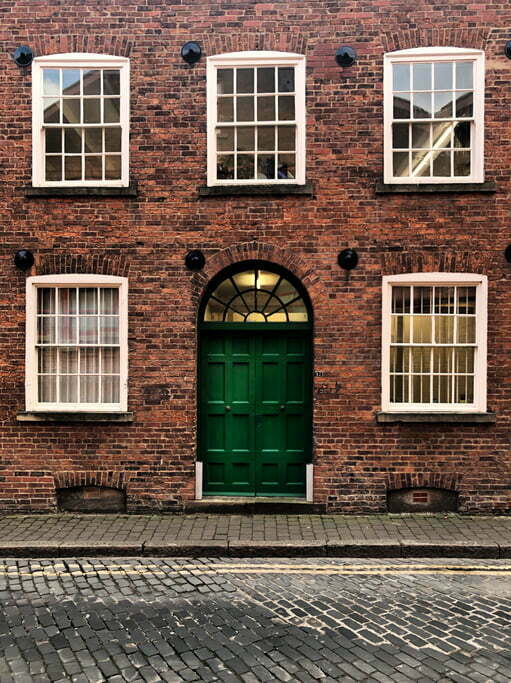 What type of waterproofing taking do we offer?
Waterproof tanking is a process used to produce a watertight protective barrier against moisture. This process typically involves the application of two or more layers of materials that are designed to protect a building or structure from water ingress.
Structural waterproofing is a process used to protect structures from water damage. It involves the application of waterproofing membranes to walls and floors, and the installation of drainage systems. This process can help prevent water seepage, flooding, and moisture-related problems that can lead to structural damage. It is used in both new construction and existing buildings as part of regular maintenance or in response to water damage that has already occurred.
Cellar waterproofing is necessary to protect the basement from water seepage. It involves sealing cracks, repairing joints and seams, and installing a sump pump. This process helps keep mould and mildew at bay and can help to extend the life of a home.
Why trust Tapco Homedry?
We are experts in cellar waterproofing for residential and commercial property. Our expert team can help guide you through the waterproofing process so you can feel confident as you move forward with your cellar conversion. We are long-time members of the Property Care Association and are also Trading Standards Approved. We are also proud to hold an Excellent rating on Trustpilot.
If you're thinking about a cellar conversion but aren't sure where to begin, call our team for expert advice and support. We can then arrange a home survey to help you begin your cellar conversion with confidence.
How long does cellar waterproofing last?
Most cellar waterproofing measures will last for around 10 years, but this will all depend on the quality of materials and installation. If the measures are well implemented, it could last for much longer than this. 
However, some things can cause the measures to fail much quicker. If there is any movement in your home foundations, this can create cracks in your waterproof membranes that will allow moisture into your cellar. If this occurs, it's important to address the movement in your foundations too, as this could be a sign of subsidence.
Is waterproofing essential for a cellar conversion?
Yes, waterproofing is an essential part of the cellar conversion process. Waterproofing measures can fail after around 10 years, so there is no guarantee that the methods used during the construction of your home are still effective. Even if your cellar seems dry, there is the risk that moisture will only become evident once the conversion work begins. This is because it can become trapped once you start laying down flooring. 
Many homeowners will try to skip the waterproofing step and find that they lose a significant amount of their investment when they have to strip back their cellar space and start again. There could also be damage to your furniture and possessions. To avoid this, we always recommend a home survey before any conversion work begins.
What are the three types of cellar waterproofing?
There are three main types of structural waterproofing for a cellar. These are commonly referred to as type A, B and C. 
Type A waterproofing is also known as tanking. This involves installing a waterproof layer to help protect your basement from water ingress. 

Type B waterproofing is selecting the right construction materials which are most likely to prevent water ingress. Naturally, this type of protection cannot be changed once construction is complete. 

Type C is a method of protection that uses drainage. The moisture is allowed to enter the space, but it is then channelled and removed through a draining system. 
The right method for your home will depend on the stage of construction and what you hope to achieve by waterproofing the space.