Tapco HomeDry Structural Waterproofing Experts
We are long term members of Trust Mark and a member of the BWA. CHAS accredited contractor. In addition, all of our surveyors are trained to the high standards of the PCA (Property Care Association).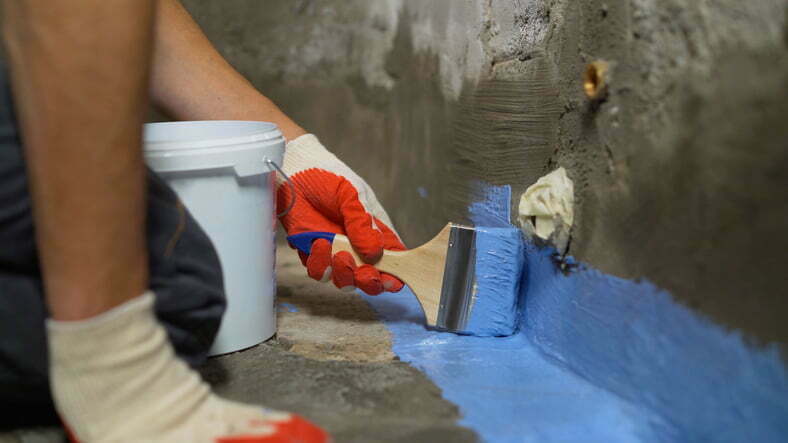 Structural Waterproofing in London
We are your local experts in structural waterproofing, damp protection and basement tanking. For the past 50 years, Tapco Homedry has been helping residents to protect their homes from water ingress through the process of structural waterproofing. This is a general term that covers any treatment or method to help protect a structure from water damage
This typically refers to the portion of a property that is below ground, such as the foundations or a basement. When talking about waterproofing above ground, this would typically include processes like damp proof courses. If you're not sure what structural waterproofing methods are right for your home, get in touch with our experts today to learn more.
How do you waterproof an existing building?
Waterproofing the foundations of a building would typically happen during construction, but if this doesn't happen, or if it happened a long time ago and the waterproofing has failed, there are steps you can take to waterproof an existing structure. Basement tanking or waterproofing are common methods to help protect a property from water ingress in the basement area.
If your basement is damp and mouldy, this could be a sign that your waterproofing methods have failed. However, it could also be a sign that there are other issues in your home, such as a hidden plumbing leak or problems with your external rendering. If you have damp in your basement and want to get to the source of the problem, get in touch with our team of structural waterproofing experts.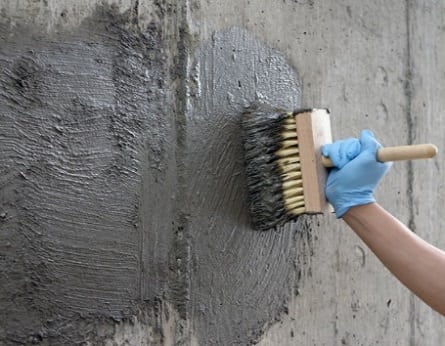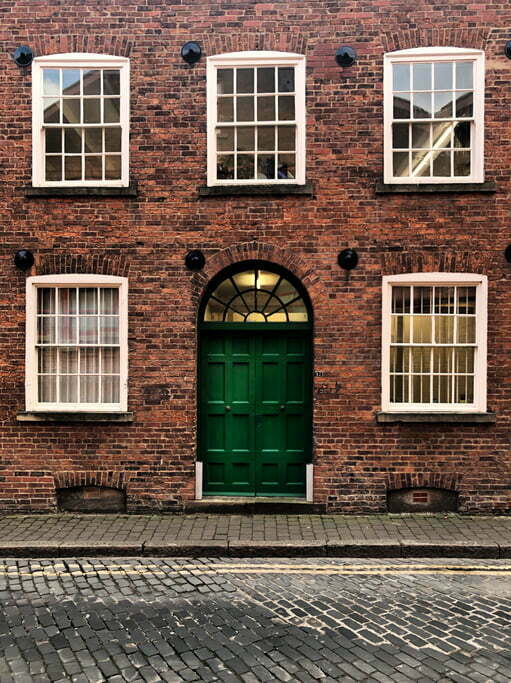 What type of waterproofing taking do we offer?
Waterproof tanking is a process used to produce a watertight protective barrier against moisture. This process typically involves the application of two or more layers of materials that are designed to protect a building or structure from water ingress.
Structural waterproofing is a process used to protect structures from water damage. It involves the application of waterproofing membranes to walls and floors, and the installation of drainage systems. This process can help prevent water seepage, flooding, and moisture-related problems that can lead to structural damage. It is used in both new construction and existing buildings as part of regular maintenance or in response to water damage that has already occurred.
Cellar waterproofing is necessary to protect the basement from water seepage. It involves sealing cracks, repairing joints and seams, and installing a sump pump. This process helps keep mould and mildew at bay and can help to extend the life of a home.
Why trust Tapco Homedry?
We are experts in structural waterproofing. We have been helping homeowners like you to protect their properties from water ingress for the past 50 years. As long-time members of the Property Care Association, we ensure that all work is carried out to the highest possible industry standards. We're also Trading Standards Approved, which should offer additional peace of mind.
All work starts with a home survey to get to the heart of your damp problem and then determine the best course of action for fixing the problem. We will ensure you are informed and empowered to make the right choice for your needs, every step of the way. Get in touch today to arrange your home structural waterproofing survey.
How long does membrane waterproofing last?
How long your waterproofing methods last will depend on the quality of the installation and the materials. In general, most structural waterproofing will last for around 10 years before it needs to be renewed or repaired. 
This is why many basements need to be waterproofed before any conversion work can begin, even if they were tanked during the original construction. If your property is more than 10 years old, the original structural waterproofing methods may have failed since then. If you're not sure if your property is properly protected against water ingress, call our expert team today to arrange a consultation.
Is waterproofing essential for my home?
Waterproofing should be considered an essential part of protecting your home. Even if you aren't using your basement as a living space, it can impact the air quality of your home to allow damp, mould and mildew to build up in the space. You might have a musty smell throughout your home and it could become more expensive to heat your property.
If you are thinking about converting your basement or cellar to a functional living space, then structural waterproofing is essential to protect your investment. Even if your basement doesn't seem damp, it's important to arrange a structural waterproofing survey before conversion work begins to ensure that your basement has adequate protection.
Types of structural waterproofing
There are three types of structural waterproofing, known as types A, B and C. Type A is barrier protection, which is also known as tanking. This involves installing a waterproof membrane to form a barrier between the inside of the structure and the groundwater. 
Type B protection is delivered by the structure itself. This relies on the material used during construction to provide the best possible protection against water ingress. And finally, type C is also known as drained protection. This is where moisture is allowed to penetrate the external wall, but it is then channelled and controlled through a draining system.