Tapco HomeDry Structural Waterproofing Experts
We are long term members of Trust Mark and a member of the BWA. CHAS accredited contractor. In addition, all of our surveyors are trained to the high standards of the PCA (Property Care Association).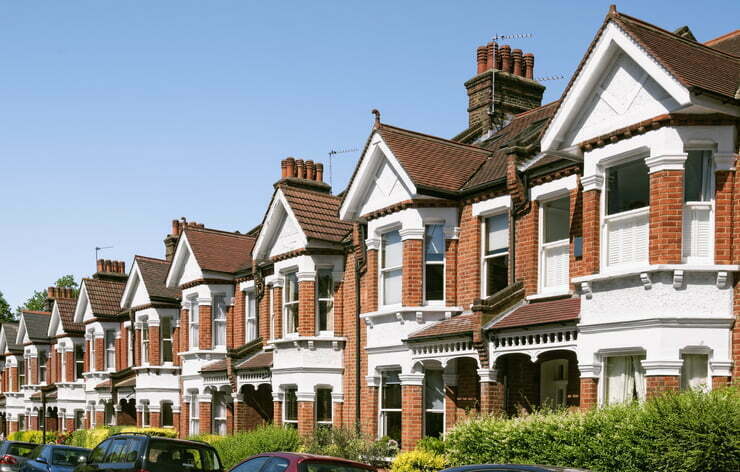 Structural Waterproofing in Hampshire
Looking for an expert in structural waterproofing in Hampshire? Trust Tapco Homedry to deliver excellent results every time. Our structural waterproofing team will use the latest materials and methods to achieve long-lasting results that you can rely on. By waterproofing your home, you can safeguard against the risks of water ingress, including structural damage and mould.
While many structures are waterproofed during construction, these methods can become outdated or even fail over time. This means the properties of all ages in Hampshire and the surrounding regions are at risk of water ingress. If you suspect your basement or cellar might have a water ingress issue, get in touch with our team today. We can help to identify the appropriate waterproofing methods for your property.
What is structural waterproofing?
Structural waterproofing is quite simply the process of making a structure watertight. Water can cause damage to building materials and to internal decor, so it's important that structures are watertight. The majority of homes in the UK are built with a cavity wall which provides a physical barrier between the inside and the outside, but this is less effective in basements and cellars. In below-ground rooms, the presence of hydrostatic pressure will make more waterproofing measures less effective.
In order to protect a space that is below ground level, we have to apply waterproofing treatments to the inner walls. This means that water cannot get through to the living space, and it cannot lead to mould and mildew buildup. There are a variety of methods for achieving this goal and we can advise homeowners on the right one for their needs.
What are the benefits of structural waterproofing?
The biggest benefit to structural waterproofing in Hampshire is the added peace of mind that comes from knowing that your home is protected. Most homes have some waterproofing measures installed during construction, but these methods may be outdated or prone to failure after time.
Another benefit to structural waterproofing is the opportunity to reclaim unused space in your home. Your Hampshire property could increase in value if you are able to convert an unused basement space into a functional living space. Many homeowners are sitting on plenty of unused space that could quickly become a guest suite, home office, play room or even a home cinema.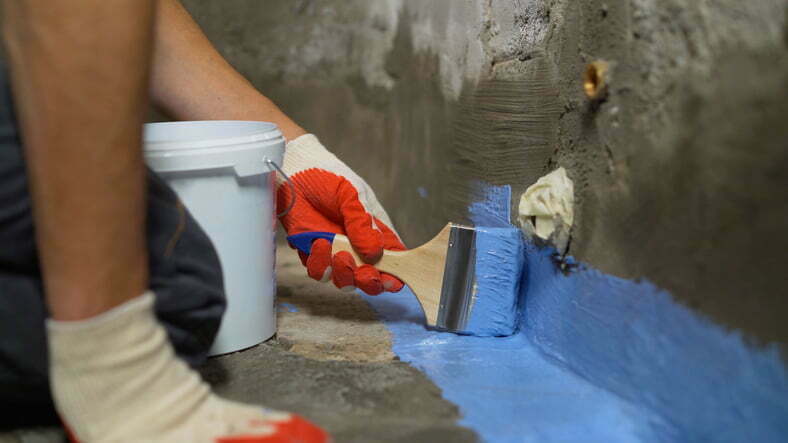 Why choose Tapco Homedry?
We have over five decades of experience installing waterproofing measures in homes throughout Hampshire. We are the local experts in damp proofing and structural waterproofing. We are proud to offer an efficient and reliable service and our technicians will always go above and beyond to ensure the customer is happy. 
We only use the latest materials and industry-approved methods to achieve incredible results for our customers. To find out how we can help with structural waterproofing in Hampshire, get in touch with our team today. We would be happy to arrange a survey and then advise on the next steps to protect your home.
How does the structural waterproofing process work?
The process for waterproofing a structure will vary depending on the individual property and existing measures that are in place. We start with a survey to assess the damp problem and then provide recommendations for the next steps. We might use a waterproofing slurry that is applied to the walls and floors before being cured to create a watertight layer. Once dried, you can install flooring and rendering to make the space warm, comfortable and inviting.
Another method involves applying waterproof membranes to the floor and walls. A small gap between the two surfaces allows us to direct moisture into channels where it can be pumped out of the property. We will help you to select the method that is right for your property.