Tapco HomeDry Wall Tie Replacement Experts Hampshire
We are long term members of Trust Mark and a member of the BWA. CHAS accredited contractor. In addition, all of our surveyors are trained to the high standards of the PCA (Property Care Association).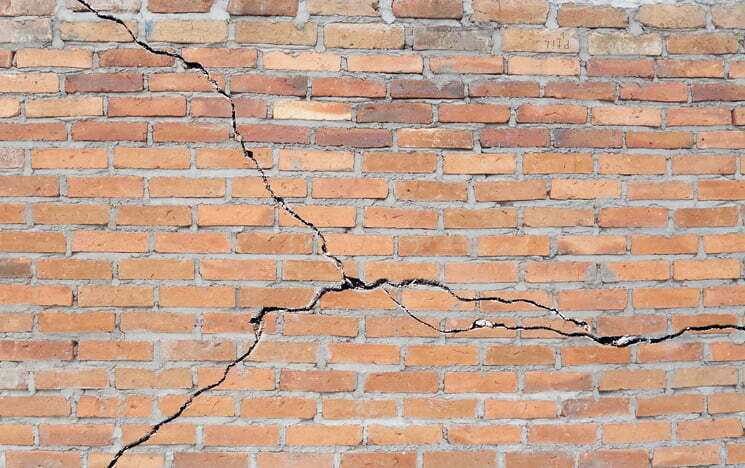 Cavity Wall Tie Repairs In Hampshire
Tapco Homedry are proud to support homeowners and business owners throughout Hampshire to help fix cavity wall tie issues before they become more problematic. Our experienced and highly qualified team use a range of techniques to repair cavity wall ties from traditional replacement methods as well as the latest technology.
Once our surveyors have identified that there is an issue, we will provide a clear plan for the repairs needed. Our team will carefully remove any damaged or corroded ties and replace them or add additional wall ties for extra support. We can help to prevent small problems from becoming much larger issues through fast and effective interventions – get in touch today to learn more about how we can help.
Looking for cavity wall tie repair in Hampshire?
If you've spotted cracks in your brickwork, this could indicate an underlying issue with your cavity wall construction. Cavity wall tie corrosion and breakdown are one of the most common issues that appear with horizontal cracks in walls. Tapco Homedry offers professional cavity wall tie repair and replacement services across Hampshire, to help home and business owners avoid costly repairs later down the line.
We use a range of traditional methods and modern solutions to ensure that our customers get a safe and secure outcome. Our team is highly experienced in identifying problems with existing ties, including using borescopes and wall tie detectors to determine the extent of the damage. We can also offer masonry beaming for openings, lateral wall restraints for bulging walls and micro piles if subsidence is present. This full-service approach will help to protect and restore your property.
How does cavity wall tie repair work?
If your property was built after 1930, there is a good chance it will have a cavity wall which is linked with cavity wall ties. The cavity wall helps to prevent water ingress and also stops thermal bridging which is common in single skin walls. Cavity wall ties are usually made from galvanised steel, although they can be made from other materials such as stainless steel or plastic.
The most effective way to repair worn-out cavity wall ties is to remove them and replace them with new ones with high-tensile qualities. This will help to avoid the risk of erosion over time. We can either replace cavity wall ties or increase the number of wall ties to address the issue.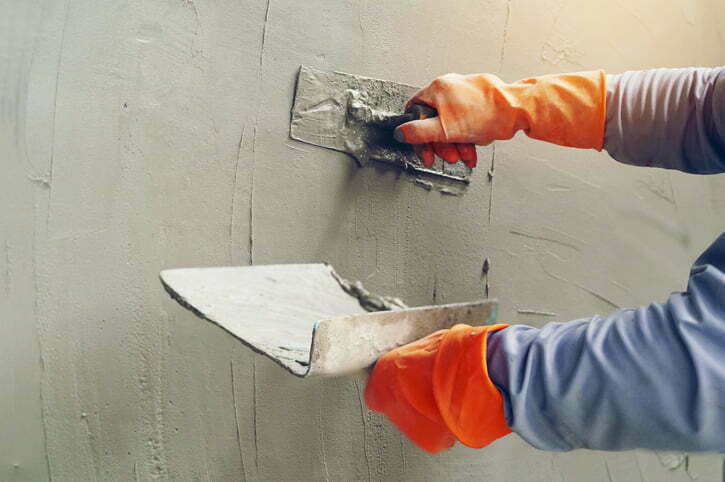 Why choose Tapco Homedry?
For the past 50 years, we have been helping property owners with broken and faulty wall ties. We are proud to be members of the Property Care Association (PCA) in addition to being a certified ISO 9001:2015 quality management company. We have maintained a consistent "excellent" rating on Trustpilot and also offer a 20 year guarantee on all work. This ensures that you can move forward with absolute confidence that you have been given the right information to make an informed decision.
How do you spot the signs of failed cavity wall ties?
Failed or corroded cavity wall ties can cause a lot of damage to the structure of your property. If you notice any horizontal cracks in the walls, this could be an indication that there is an issue with the cavity wall ties. Other signs include:
Movement in walls

Bulging brickwork

Water ingress

Broken window ledges and frames

Collapse of the wall (in the worst cases)
If you think that you might have an issue  with your cavity wall ties, it is essential to get in touch with a professional as soon as possible. Tapco Homedry offers cavity wall tie repair services throughout Hampshire – get in touch today for more information.