Tapco HomeDry Wall Tie Replacement Experts Maidstone
We are long term members of Trust Mark and a member of the BWA. CHAS accredited contractor. In addition, all of our surveyors are trained to the high standards of the PCA (Property Care Association).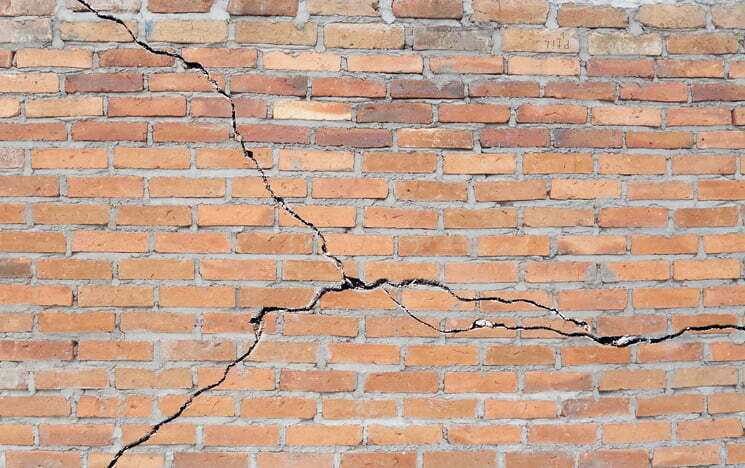 Cavity Wall Tie Repairs In Maidstone
If you have issues with your cavity wall ties, don't delay taking action. We're proud to offer cavity wall tie repair in Maidstone and the surrounding areas. At Tapco Homedry, you can trust us to provide expert support and advice to help you with your cavity wall tie issues. We've been helping Maidstone residents find the right solution for their needs for over 50 years.
If you have seen cracks in your outer walls and are worried about the cavity wall ties failing, get in touch with our team today. We can carry out an extensive survey to determine the source of the problem and ensure that it doesn't cause widespread structural damage to your home. Get in touch today to learn more about our services and arrange a home visit.
Looking for cavity wall tie repair in Maidstone?
Cracks in your brickwork can be a sign that there is an underlying issue with your cavity wall ties that needs to be addressed. If the wall ties have broken or come loose, this can lead to structural problems, including a complete collapse of the outer wall. We will use a wall tie detector and borescope to determine the extent of the problem and offer a cost-effective solution.
Once the work is completed, the wall will have its structural integrity restored, which should prevent further movement and damage. If there are further issues, we can also provide masonry beaming to support openings and implement lateral wall restraints to fix bulging. And finally, if we suspect that subsidence is to blame, we can install micro piles to address the issue.
What is cavity wall tie repair?
The majority of homes built after 1930 will have a cavity wall construction. This dual wall design helps to prevent water ingress by creating a physical barrier between the inside and the outside. It also offers additional insulation that wouldn't be possible with a single wall construction. To keep the two walls together, cavity wall ties are installed throughout the brickwork to provide strength and integrity.
If the wall ties fail, the outer wall is at risk of collapsing, which can be very expensive to fix. It can also cause damage to windows and doors, not to mention being a hazard to residents. With cavity wall tie repair in Maidstone, we can replace broken wall ties and add additional ties to help restore the integrity of the wall. We use high-tensile materials which are less likely to erode over time to help protect your property from damage.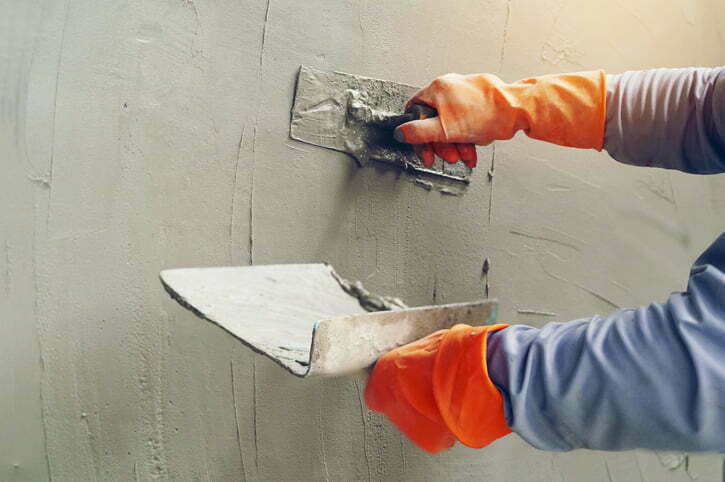 Why choose Tapco Homedry?
We have been operating in the Maidstone area for the past 50 years. We are long-time members of the Property Care Association (PCA) and are also a certified ISO 9001:2015 quality management company. We have maintained a consistent "excellent" rating on Trustpilot thanks to our ongoing customer care. We also guarantee all work for 20 years, so you can be confident in all cavity wall tie repairs. To arrange your quote, get in touch with our team today.
What are the signs your cavity wall ties need repair?
Homeowners should be aware of the signs of cavity wall tie issues so they can act quickly. The most common sign is horizontal cracks in the outer brickwork or mortar. You might also notice:
Bulging walls

Broken window ledges and frames

Rising damp or water ingress

Complete collapse of the wall.
At the first sign of an issue with your outer walls, get in touch with Tapco Homedry. Our knowledgeable team can survey your property and provide recommendations for how to remedy the issue quickly.