Tapco HomeDry Wall Tie Replacement Experts Oxfordshire
We are long term members of Trust Mark and a member of the BWA. CHAS accredited contractor. In addition, all of our surveyors are trained to the high standards of the PCA (Property Care Association).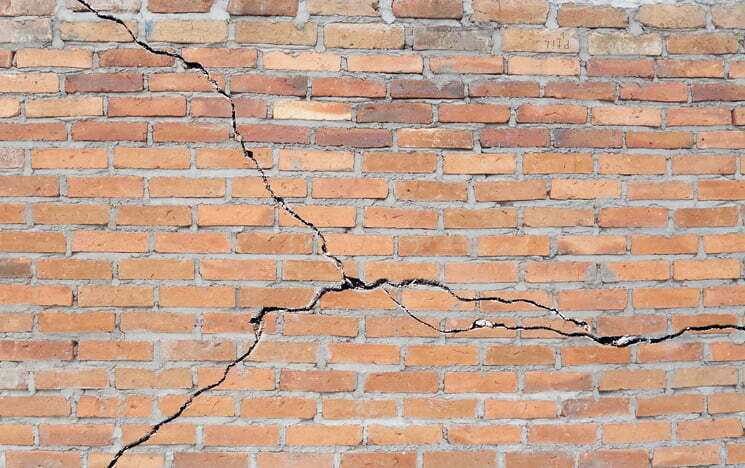 Cavity Wall Tie Repairs In Oxfordshire
Tapco Homedry offers cavity wall tie repair in Oxfordshire and the surrounding regions. If you are concerned about the structural integrity of your home and would like to learn more about our cavity wall tie repair services, get in touch with our team today. We use effective and efficient methods to restore the cavity wall ties and prevent the problem from returning.
Even if you aren't sure if you have a cavity wall tie problem, we can help you make an informed decision about your property. Our team of surveyors will attend to your property and provide an assessment of the damage and then determine the best path forward to help prevent a catastrophic failure. If you choose to go ahead with our recommendations, all work will be carried out with a 20 year guarantee. 
Looking for cavity wall tie repair in Oxfordshire?
If you've noticed cracks in your wall, it's important to act quickly. Damage to your cavity wall ties can lead to the outer walls of your home collapsing, in addition to damage to your windows and doors. There is also a higher risk of water ingress when the cavity wall ties are compromised. We can provide professional solutions to put this right.
We offer a wide range of solutions to help prevent damage to your home from broken cavity wall ties. We can restore and repair the broken cavity ties and add additional ties for extra security. We can also offer masonry beaming for openings, lateral wall restraints for bulging walls and micro piles if the issue is caused by subsidence.
How does cavity wall tie repair work?
Most properties built after 1930 wil have a cavity wall. This is an extra interior wall that provides protection from water ingress while also providing additional insulation which cannot be achieved with a single structure wall. These two walls are linked by cavity wall ties at regular intervals to provide extra structural integrity. These are commonly made from stainless steel or plastic.
These cavity wall ties are known to fail over time, particularly if they were installed incorrectly. When this happens, the two walls no longer function as one and the outer wall is at risk of collapse. It can also cause damage to your windows and doors which is very expensive to put right. With cavity wall tie repair, we remove and replace the old wall ties using high-tensile materials to restore structural integrity.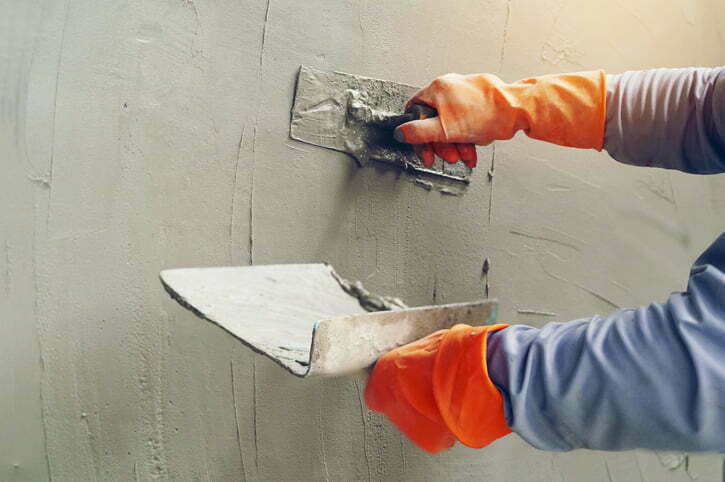 Why choose Tapco Homedry?
We have been operating in Oxfordshire for over 50 years, helping to protect homeowners from damage caused by failing cavity wall ties. We are proud members of the Property Care Association (PCA) and have maintained a consistent "Excellent" rating on Trustpilot. We are also a certified ISO 9001:2015 quality management company. All of our work comes with a 20 years guarantee so you can be confident in your decision to choose us for your cavity wall tie repair in Oxfordshire.
How do I know if my cavity wall ties have failed?
The most common sign that your cavity wall ties have failed is horizontal cracks in your brickwork or masonry. This can lead to bulging and complete collapse of the outer wall if left untreated. Other common signs include:
Movement of the walls

Bulging walls

Damp or water ingress

Broken window ledges and frames

Complete collapse of the wall
If you think you might have an issue with your cavity wall ties in Oxfordshire, Tapco Homedry can help. We will send an expert to your property to provide recommendations for next steps to protect your property.