Walton-on-Thames is a popular vibrant town, situated beside the River Thames in Surrey, in the borough of Elmbridge, and offers an easy rail commute to Waterloo, London. After the 1960's shopping area was demolished 'The Heart' opened in 2006 providing homes in many apartments together with shops, restaurants, landscaped gardens and a library.
If you should be unfortunate enough to discover a water leak at your property in Walton it is likely that it has been caused by leaking plumbing or appliances, a burst water pipe, or there may be another cause, all of which require immediate action. It is extremely important to repair the cause  and start the restoration work, without delay, to prevent further damaging problems such as shrinkage, or Wet Rot caused by saturation. Staining and damage to the wall and ceiling plaster and devastating Dry Rot could also thrive in the right conditions so delay is dangerous. Tapco Homedry are an accredited Which? Trusted trader and, having been established since 1971, are widely acknowledged as the experts in the field of water damage restoration.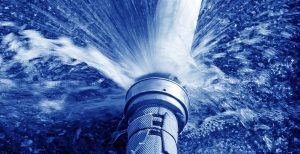 Immediate Action is required:
* Turn off the valve to the water supply.
* Isolate the electricity surrounding the affected areas
* Immediately call your insurance company – it is likely that cost of the restoration will be covered under your property insurance and we are accepted by all leading insurance companies.
* Start the drying out by opening the windows and introducing heat.
* Call Tapco HomeDry as we can install industrial fans and dehumidifiers to accelerate the drying process.
We will make an appointment for our one of our timber and damp surveyors, who are qualified by the Property Care Association, to carry out a thorough survey using a Thermal Imaging Camera and calibrated damp meter. A fully detailed report with images and floor plans will be sent within three days for approval by your insurance company, after which we will send our highly accomplished trained technicians to undertake the works competently and methodically ensuring no damp remains to cause other problems such as Wet Rot, Dry Rot, staining and damage to wall plaster and rotting timber.
Tapco HomeDry are proud to be corporate members of the British Damage Management Association (BDMA), the Property Care Association (PCA) and Trust Mark (Government Endorsed Standards). If it's an emergency call us on 07736 804 965. We are here to help.
For complete peace of mind our work is covered by a 20 year guarantee which can be insured by Guarantee Protection Insurance (GPI)