There are a number of reasons why water can build up in your walls – floods and pipe leaks are two common ones.  Whatever the reason, if moisture builds up inside the walls, this can lead to the growth of dangerous things like black mould and fungi and even lead to the weakening of the structure.  The good news is that there is a number of different ways that you can dry out walls and stop the problem.
Containing the problem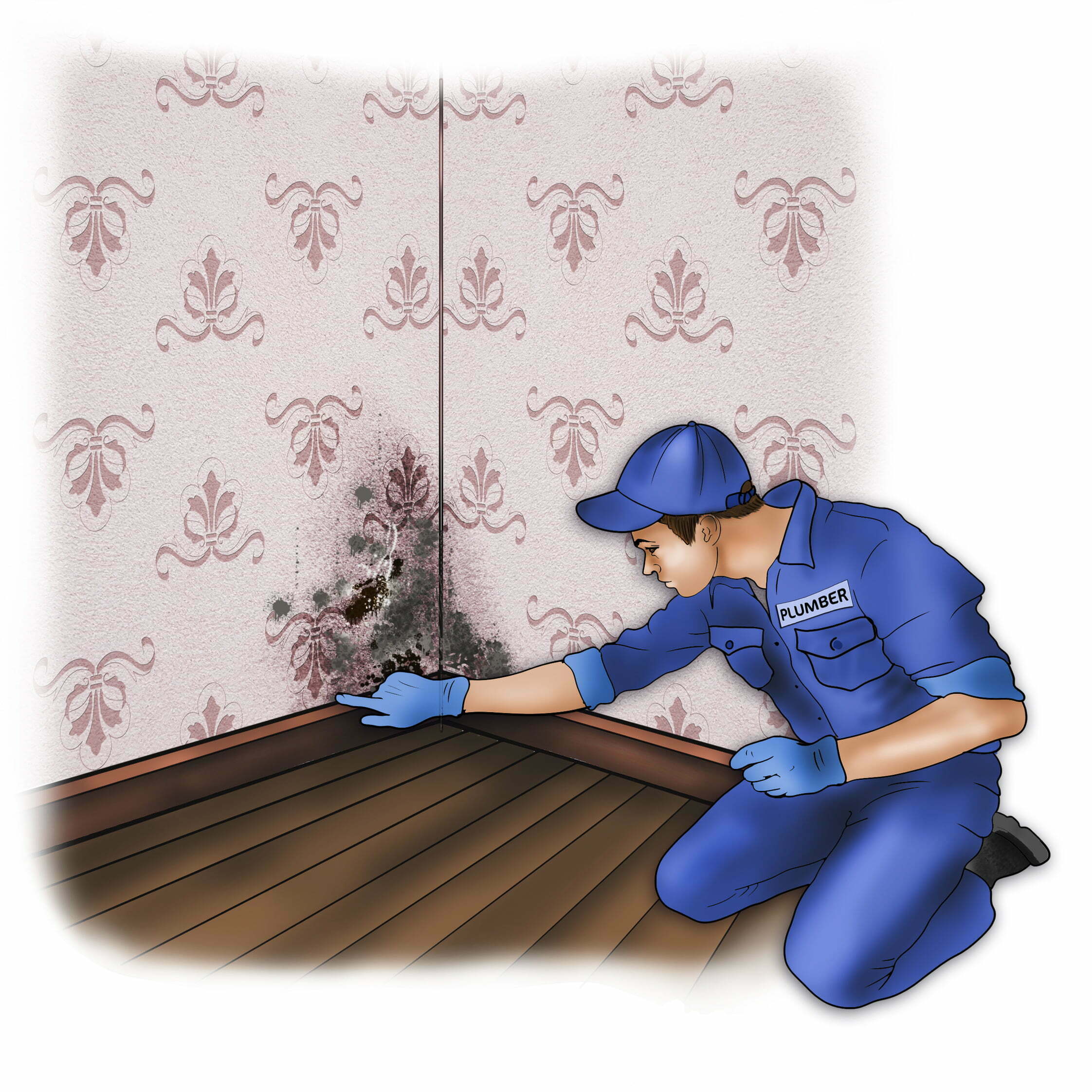 Find and fix any water leaks near your walls.  If you have a burst or leaking pipe, a dripping tap or other causes of moisture in the walls, this needs to be fixed first before any other steps are taken.  If it is a major leak, you may need to strip out and replace the entire pipe or fixture.
To ensure safety, always have a professional plumber look for leaks inside walls and see what needs to be done
If you live in a block of flats, remember that the leak could be in a neighbouring property rather than your own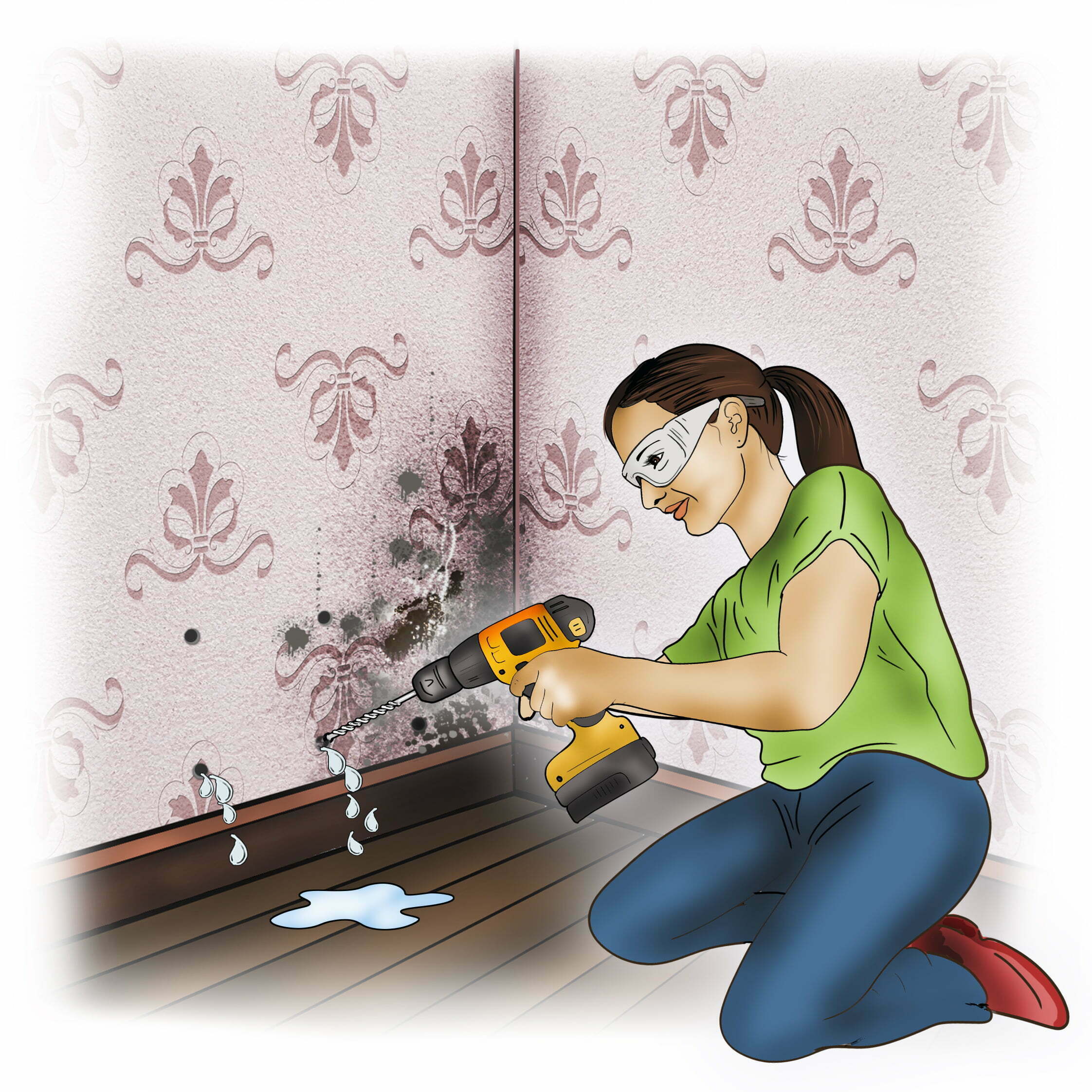 Drain away any water standing in the walls.  If the leak has been a major one, then there could be a lot of water standing inside the wall.  To find out, drill a small hole about 5cm off the ground and see if any water comes out. If it does, drill a series of similar holes to let all of the standing water drain out.
Keep the holes around 5cm from the ground and put them 40-60cm apart
Before drilling holes, find any studs in the wall and avoid these spots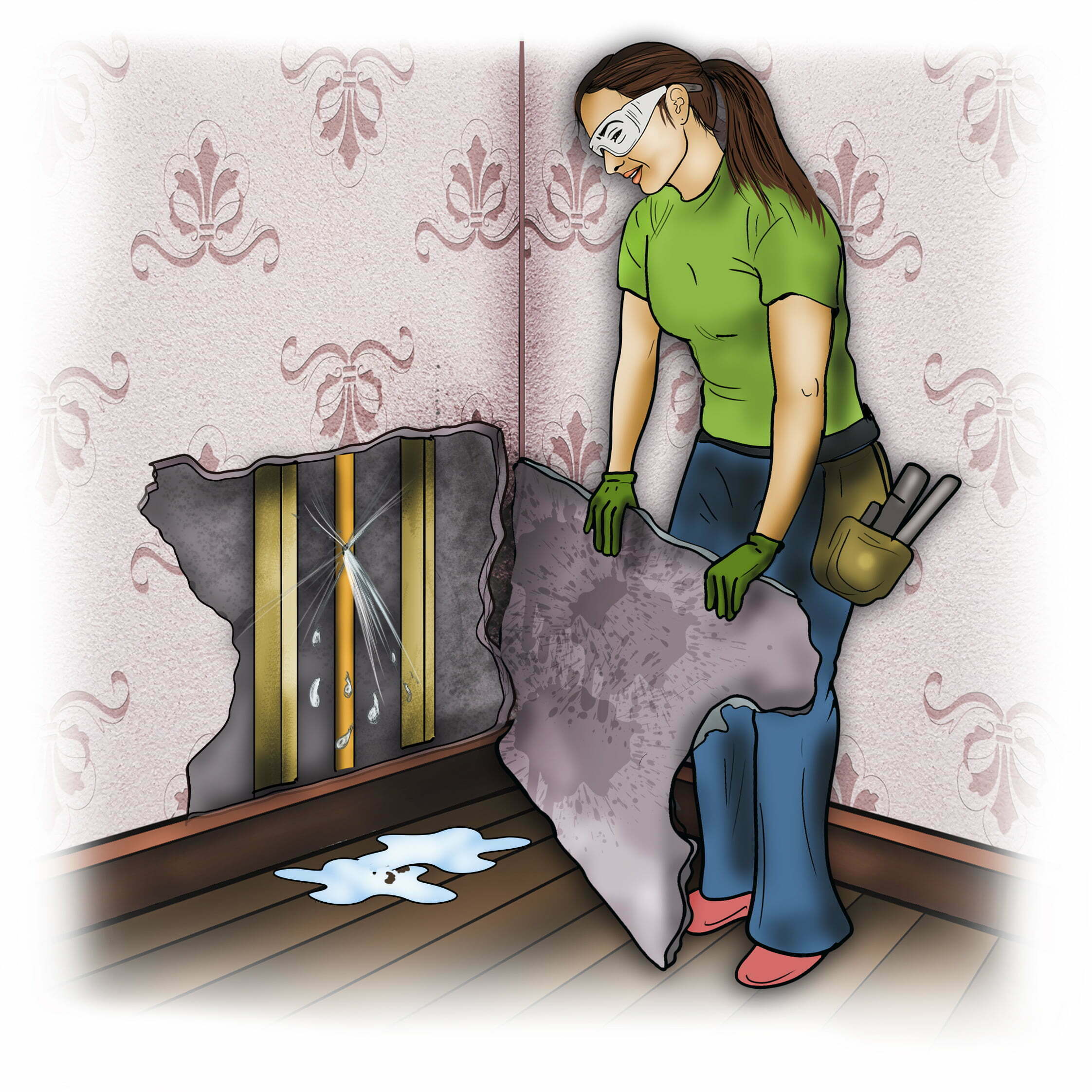 Remove damaged areas of a wall so there are no long-term issues.  It is possible that some areas of the wall need to be removed and replaced if the water damage is bad enough.  Otherwise, the moisture levels could lead to black mould growing or mildew and could even weaken the whole property.  Signs that the wall may need replacing include:
Black patches or streaks on the plaster
Wood that is warped
Cracks or blisters on wallpaper
Rusted spots on metal stud walls
Dissolved, chipped or bowed spots on brick or stone
Choosing a drying technique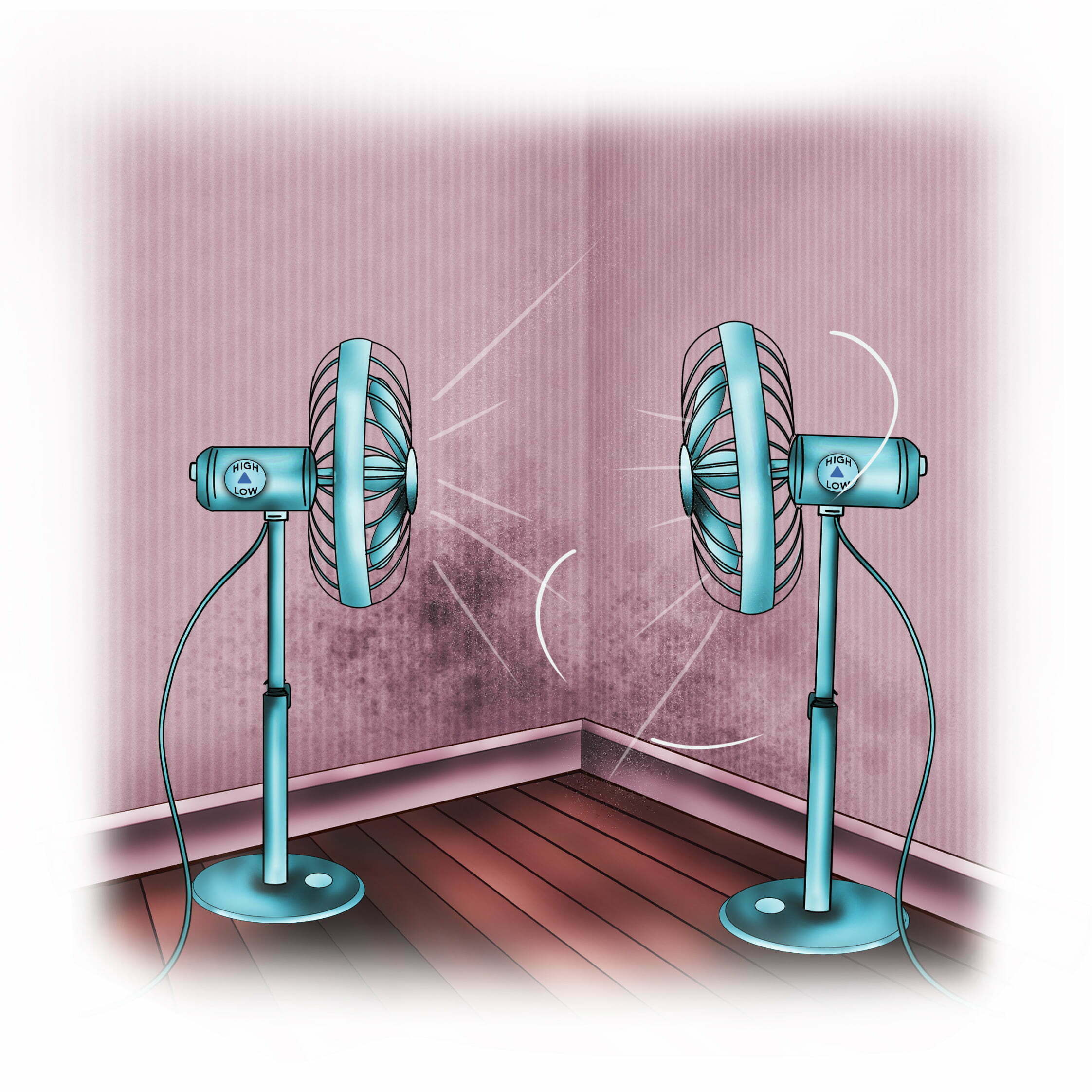 Grab a room fan to dry small damp spots.  If the area that is wet is a small one, then it is possible to use a standing oscillating fan to try it out.  Place one or more fans in front of the damp spot and turn them to their highest setting. This helps dry the wall and also gets moisture out of the air.
If the fan has an oscillation feature, you can use this to clear more than one damp spot that is within its reach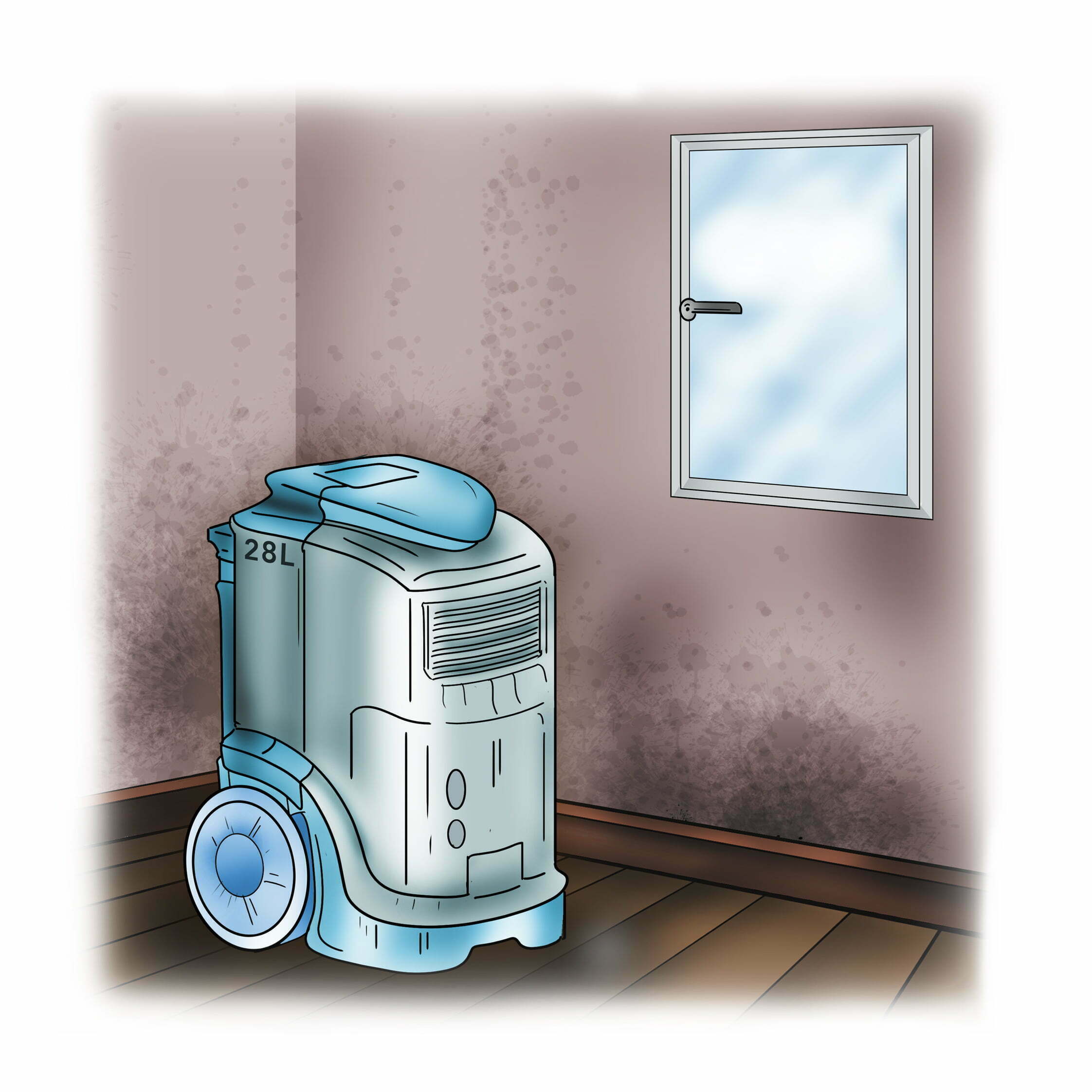 Buy a dehumidifier for large damp patches.  If the area is a bigger one, you may need a dehumidifier.  Lok for one that can process 50 imp or 28,000ml of water each day.  Hook up the device in the same room as the damp walls, close the windows and doors and run the device as stated in the manufacturer's book
You can find dehumidifiers in DIY stores and can often be hired for a few days rather than buying outright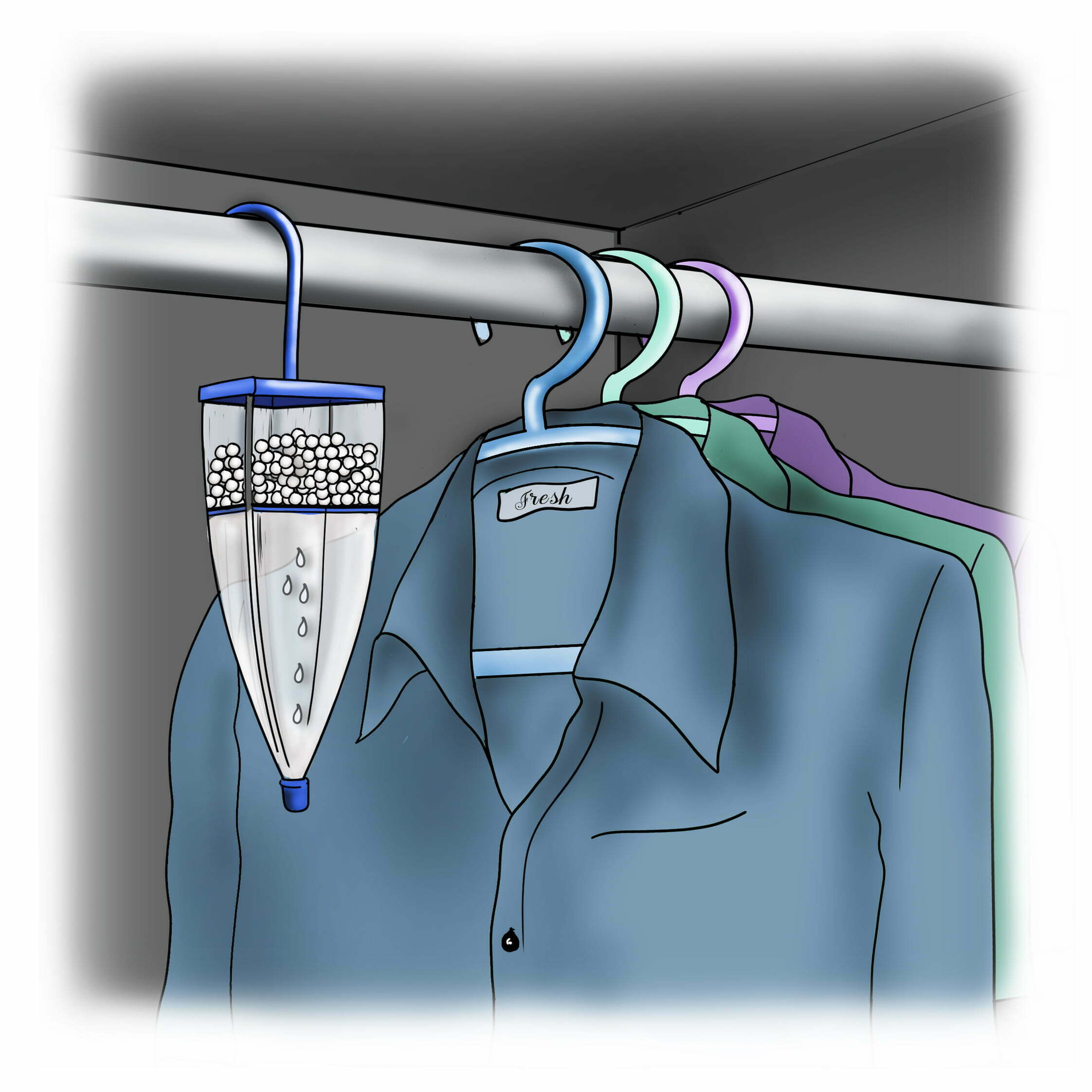 Use desiccants to absorb moisture.  Small areas like a walk-in wardrove or cupboard can be difficult to dry with the above systems.  Instead, using absorbent materials or desiccants may work better. These suck up the water and can then be removed.  Examples include:
Clay cat litter
Calcium chloride pellets
Chemical dehumidifier packs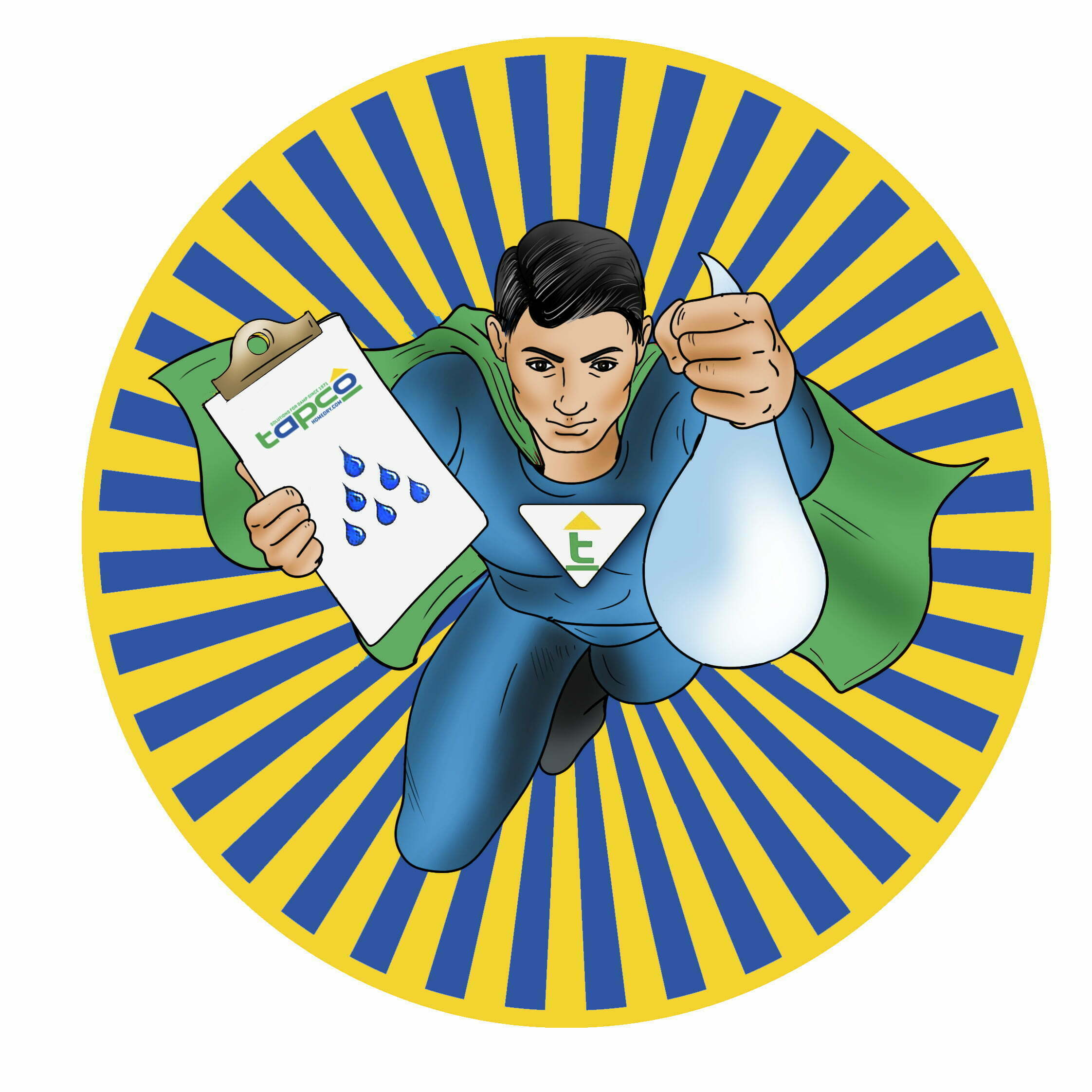 Hire a professional to handle major water damage.  If you have trouble drying the wall or don't want to handle it yourself, you definitely want to call in a professional to deal with it.  Costs vary depending on where you are and the type of damage, but most companies provide a free quote or assessment.
Accelerating the drying process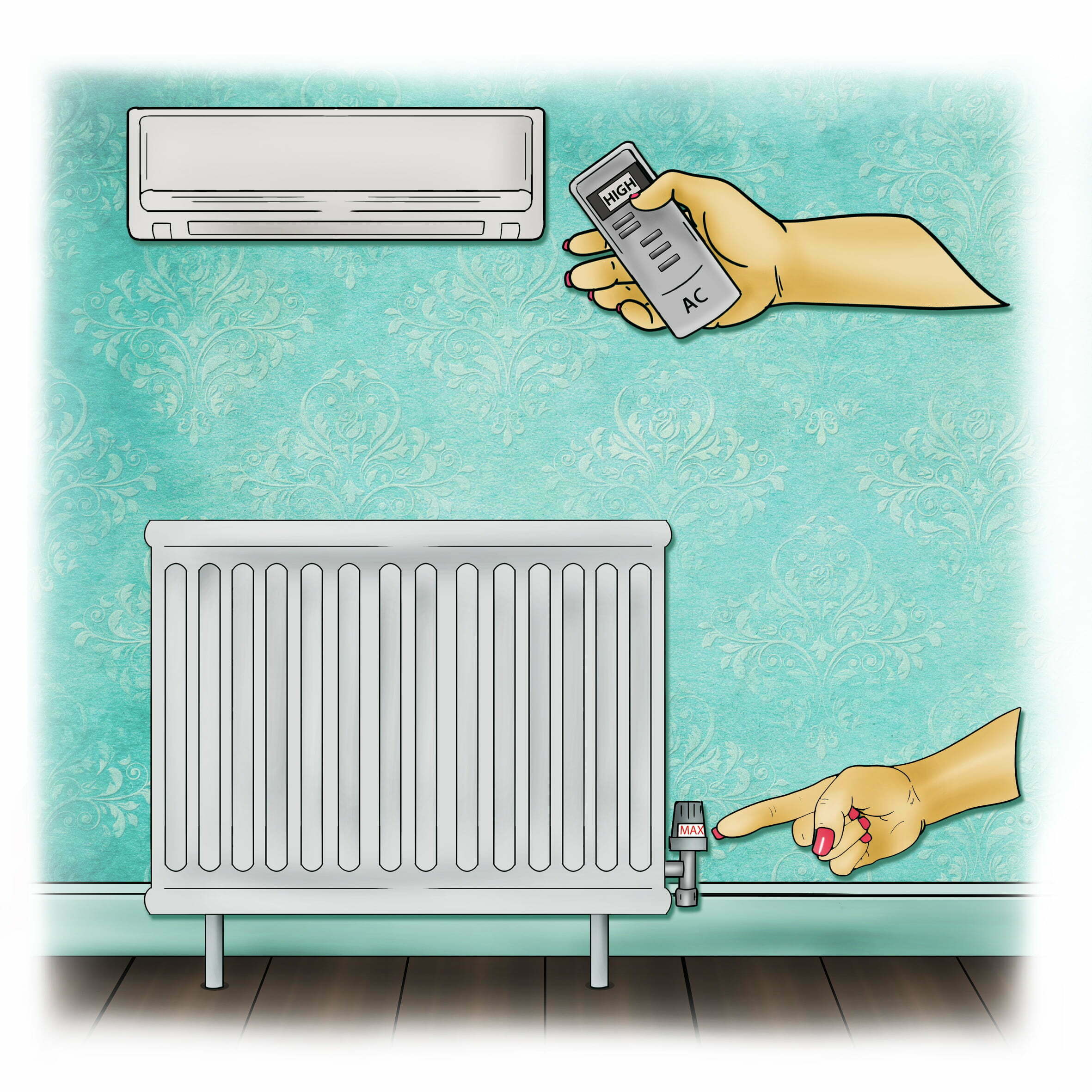 Turn up the heating and any air con unit you might have.  If you have an air-con unit, this can help with the drying process, as can turning up the heating in that particular room.  You can even hire a portable A/C unit to help with the process.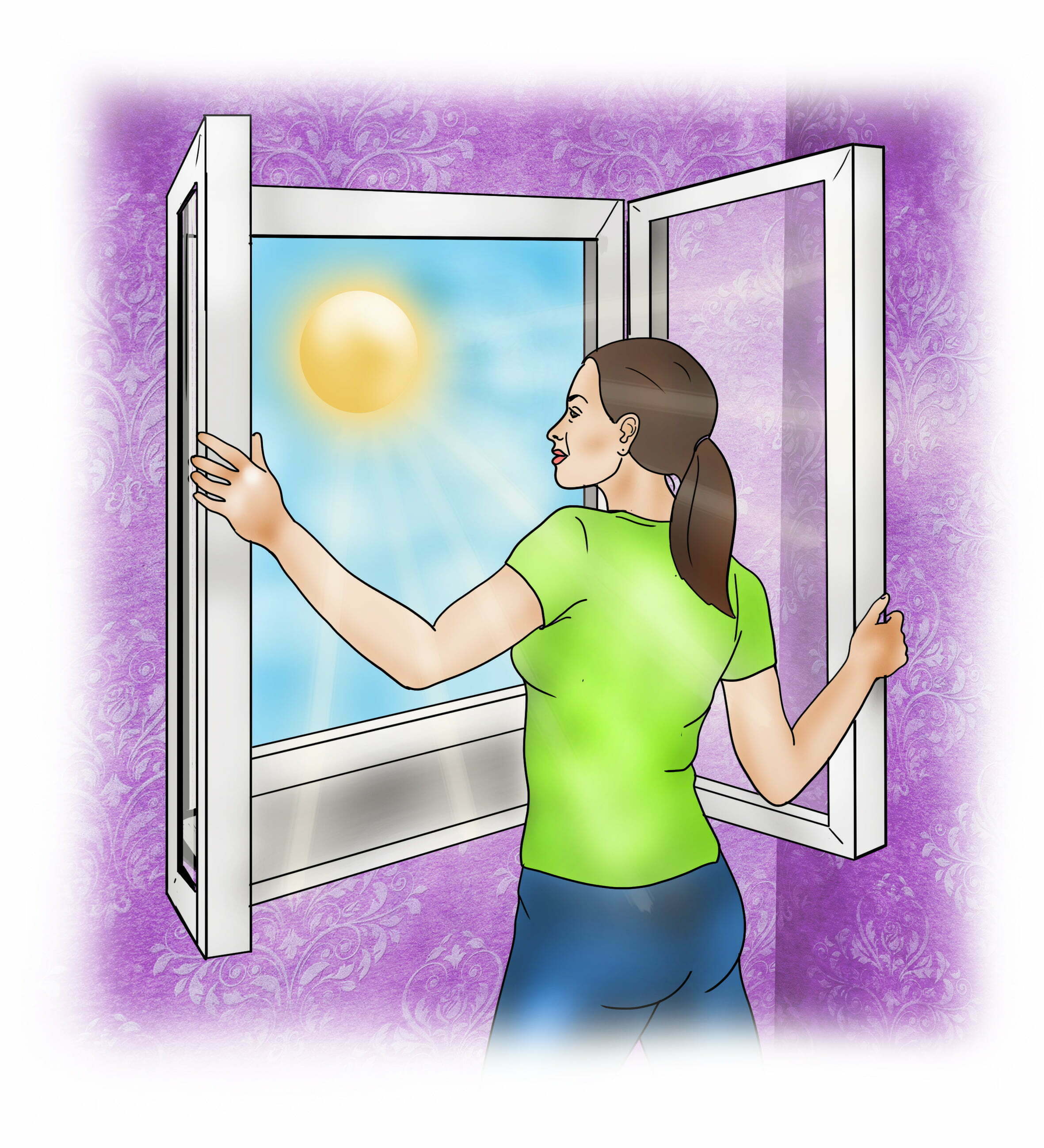 Open windows to increase air circulation.  If it is warm outside, then it is a good idea to open the windows and let air circulation help, especially if the room received sunlight.
Don't open windows and doors if you are using a dehumidifier
Only use this method during the day when the sun is out
Don't use this method if it is very humid outside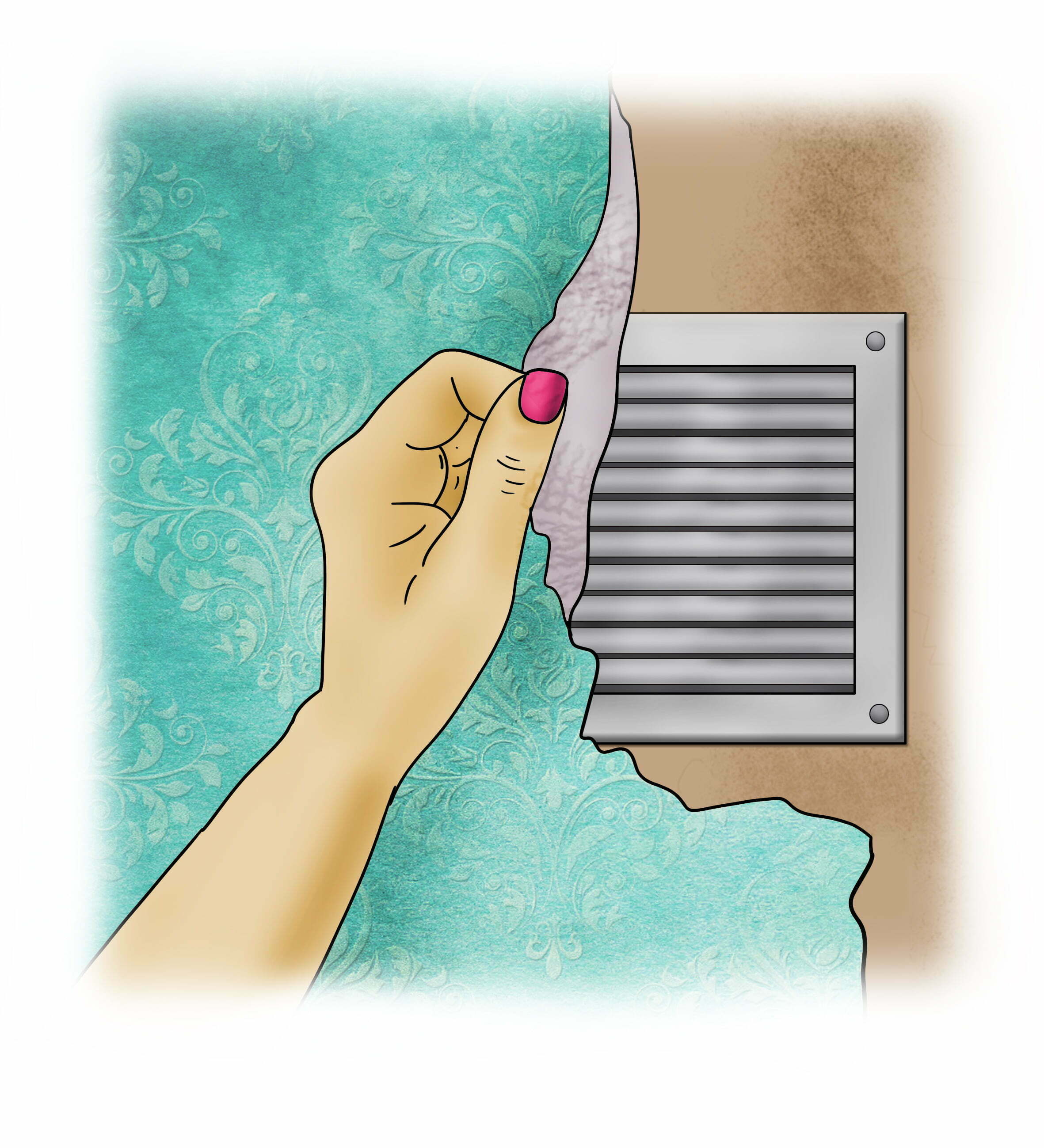 Remove coverings on any wall ventilation.  If you have wall ventilation in the room and there is anything covering it, then make sure you remove this.  This might be wallpaper or a special cover. It could even be a piece of furniture standing in front of it. Not only does this help dry the walls but it prevents these things from staying damp.
Remember to move items such as wall mounted shelves and posters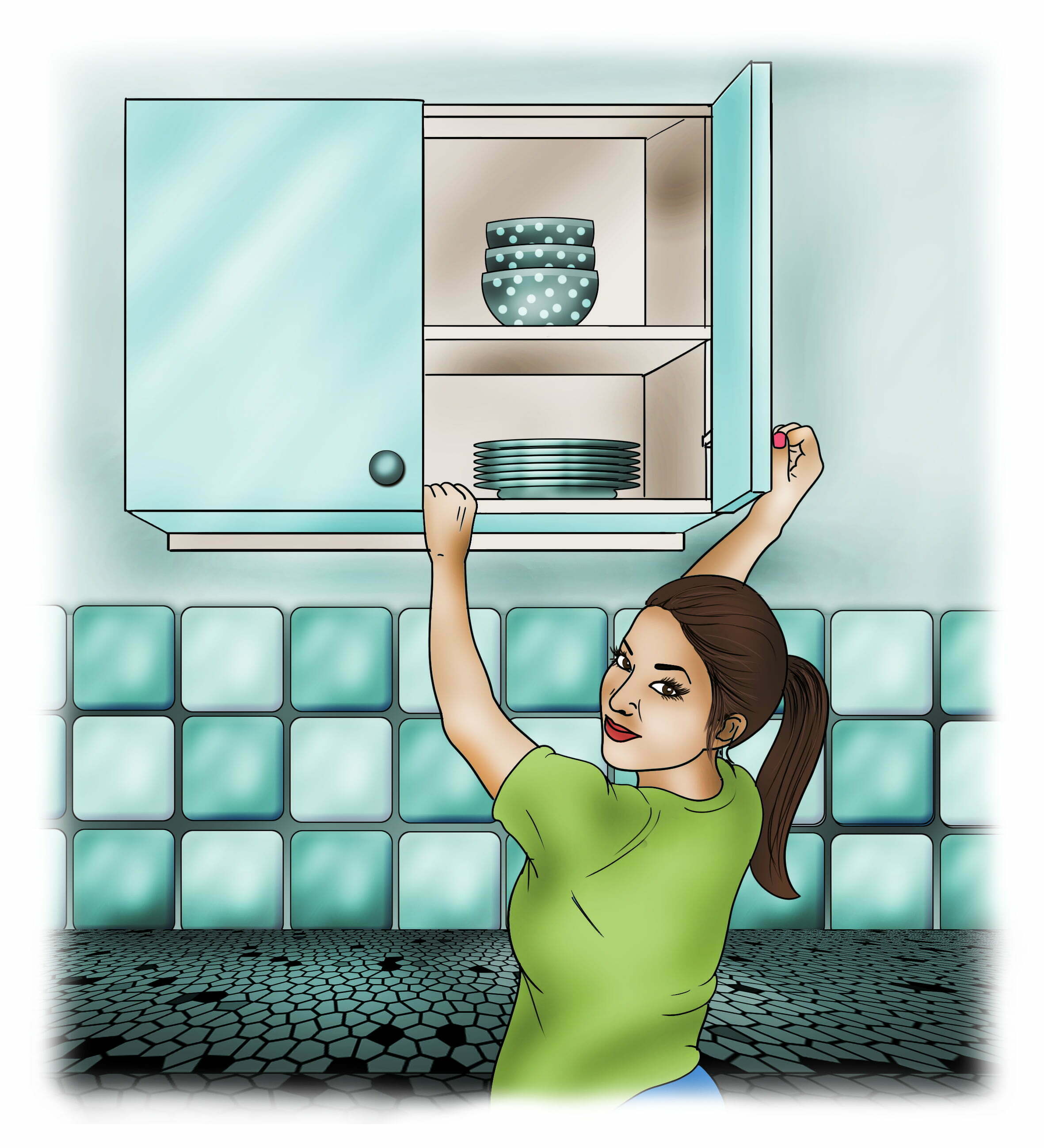 Open any wall mounted cupboards.  If the wet walls are in a room like a kitchen or the bathroom where there are wall-mounted cupboards, you want to open their doors to let the most airflow and to help to dry out.
Extra tips
If you find you are noticing wet walls on a regular basis, you may need tanking of the walls to prevent this problem and to stop related damp issues.  If the walls are particularly wet, it could take weeks or even months for them to be completely dry.