WHY USE A SPECIALIST?
.
You wouldn't employ a plumber to build your new wardrobes or a carpenter to install your new bathroom, so why would you consider using a builder to carry out damp proofing? Twenty per cent of the damp proofing we carry out, is to walls that someone has unsuccessfully attempted to do previously. It didn't stop the damp, it was disruptive, a waste of money and needed to be done again. It's bad enough having this type of work carried out in the first place, having it done twice, especially if it means removing a new kitchen or built in furniture, is a disaster.
Damp proofing, whether it be to one small wall or a complete basement, should only ever be carried out by an established, reputable damp proofing company who are members of the Property Care Association (PCA). The risk taken, trying to get a 'cheap' job is too high, 'buy cheap, buy twice' so compromise shouldn't be considered.
When choosing a damp proofing or timber treatment company there are some things you should know, before you instruct a company to inspect your property:
.
ASK YOURSELF THESE QUESTIONS:
.
Are they an established company with years of experience damp proofing and treating timbers of properties?
Are they a member of the Property Care Association (PCA)?
Are their guarantees protected by Guarantee Protection Insurance (GPI)?
Do they have good, genuine reviews?
Do they carry out every aspect of the work, including the reinstatement of all removed items such as joinery timber, fitted furniture, radiators, kitchen units and bathroom fittings?
Are they recognised and accepted by all leading insurance companies?
Your answers are very important to ensure you choose a company who will carry out the work properly and to a high standard. Clients that choose Tapco HomeDry feel safe in the knowledge that we have been established since 1971 and are recognised as one of London and the Home Counties most established and reputable, property preservation companies. We are members of our relevant trade associations, that are not only there to ensure our surveyors and operatives are trained and qualified, but also for you, should you at any time need advice.
.
WHAT YOU SHOULD ALWAYS LOOK FOR WHEN CHOOSING A DAMP PROOFING CONTRACTOR:
.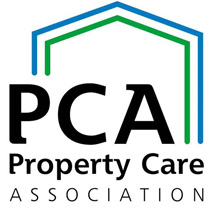 The Property Care Association (PCA) is a trade association that represents specialists across the UK who can be trusted to resolve problems that affect buildings. PCA members have met the strict membership criteria to demonstrate their competence and that they can investigate and resolve defects to buildings.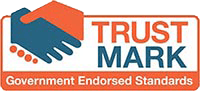 TrustMark is the only Government endorsed scheme for trades in and around the home. They award registered firms with their accreditation, following thorough vetting and on-site inspections to ensure the firm is raising industrial standards.

The Basement Waterproofing Association (BWA) is a trade representative organisation for registered manufacturers, suppliers and contractors of 'tanking' products, such as Cavity Drain Membrane Systems (CDM's) which are used for damp proofing basements, cellars and walls below ground.

Guarantee Protection Insurance (GPI) is a low cost, long term insurance policy, which provides valuable protection for consumers when undertaking home improvement projects. The principal of the insurance backed guarantee is to honour the terms of the written guarantee, should the contractor cease trading.

The SafeContractor scheme provides a health and safety audit service for contractors who want to reassure their clients that health and safety is being handled correctly and sufficiently on their contracts.

Tapco HomeDry are an accredited Which? Trusted Trader and underwent a rigorous assessment process to become endorsed. We signed up to their code of conduct to give our clients the best possible protection.
.
YOU ARE SAFE WITH TAPCO HOMEDRY          
If you have issues with damp or timber decay at your property call us first and trust us to do it once, do it right.